Winter Warmers to sew for kids for the cold weather
|
All articles may include affiliate links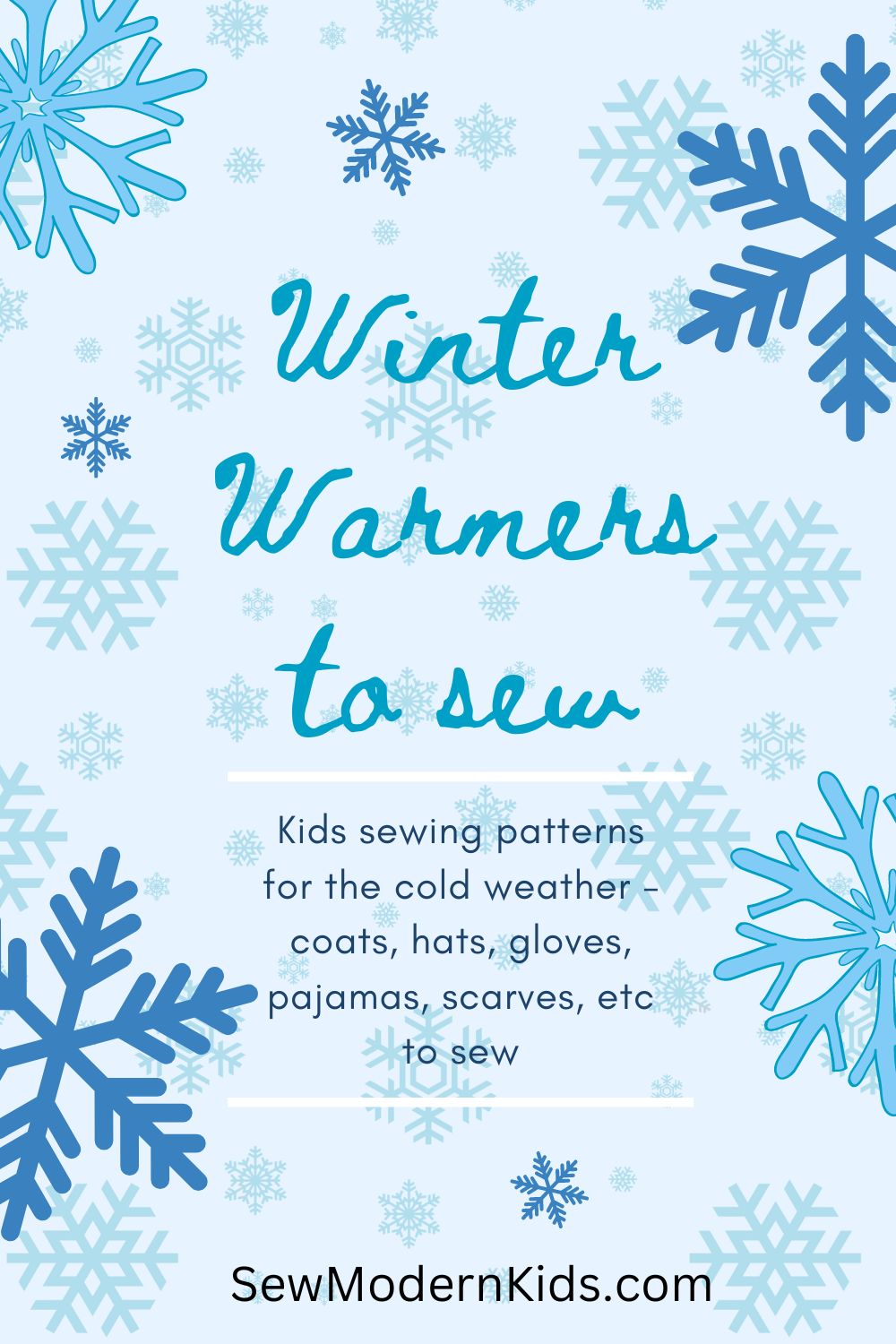 Brrr, is it cold where you are? Time to wrap up warm whether you are staying in or going out. It's always so satisfying to sew up something warm for the kids. Winter fabrics can be easy to sew, (think flannel and fleece), usually the patterns are quick and not too fiddly, and you can get a lot of warmth from not a lot of fabric. Make sure the little ones are protected while they lounge at home, cuddle up in front of the fire with a hot chocolate, or go out to play on their new bikes in the frosty weather.
Fancy some snuggly-wuggly long pyjamas for those long evenings? Or a lovely fleecy scarf in a favorite character print? Or the perfect fleece hat that covers your ears? Some wonderfully warm slippers for the whole family or little booties for baby? A big warm blanket that you can wear in front of the TV? Or a sweatshirt with hood to keep the wind out? Or even a lovely warm coat with fleece lining and hood?
We've got the perfect winter warmer sewing patterns for babies, toddlers, kids and teens, boys and girls – and even some that stretch into adult sizes too. So check out these patterns and get sewing before it snows!
Check out more than 50 super-cozy sewing patterns for things to sew for kids.