Woodland Wanderer Coat sewing pattern
|
All articles may include affiliate links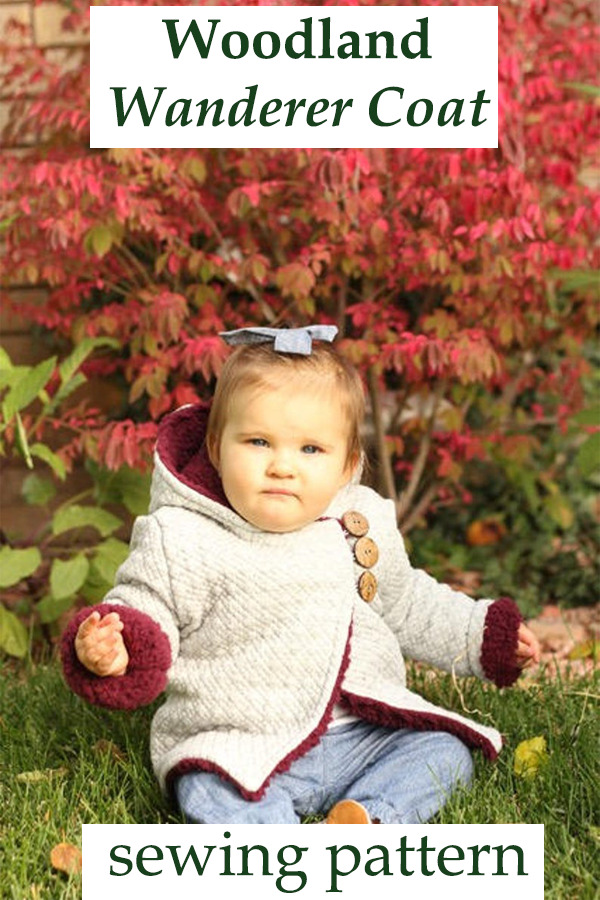 Is your kid a little explorer always wanting to be outdoors? Then you definitively need the Woodland Wanderer coat! It's the perfect coat to keep your little ones warm while they are out and about exploring the world. The designer, MadeByJacksMum, has made her awesome pdf pattern with various options, details as follows:
It has the perfect design to use buttons or toggles, with either loops or buttonholes.
The back can have a curved or straight hem.
There is also an option for a large patch pocket.
You can also make the Woodland Wanderer coat reversible.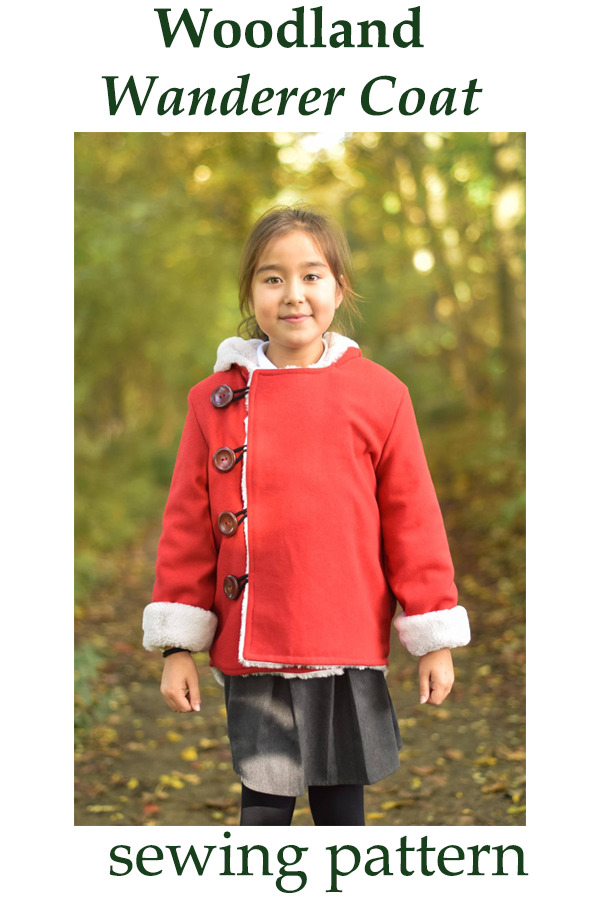 The pattern comes in lots of sizes from 0-3 months, all the way up to age 12.
If you are looking for your first sewing pattern for a coat then this project is the right choice for you! The construction is not complicated at all, making it a great option for you. Although you can be a beginner to rock this pattern, you do need to be confident sewing through several layers of thicker fabrics, as well as sewing buttonholes.
The designer says you can make the Woodland Wanderer Coat can be made from a wide variety of fabrics but the best ones to use are as follows:-
Twill/wool/corduroy for the outer,
Sherpa/teddy/fur for the inner.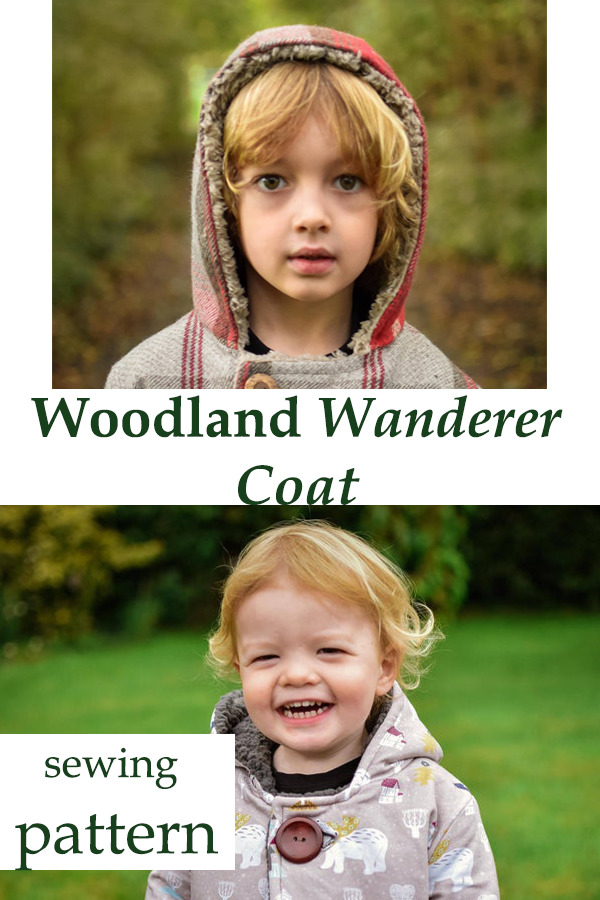 The sewing pattern for the Woodland Wanderer Coat has been created in layers. That means you can print just the layers (sizes) you need. It can be printed using A4, legal or letter-sized paper.
The talented designer receives fantastic feedback from her customers, some of which are shown below:-
Cloderellie said – Bought loads of MBJM patterns and they're always so easy to follow would recommend to anyone!

Tiffany Smallwood said – This is a wonderful pattern that was easy to follow! I made my sons coat out of a mens thrifted wool blazer and flannel shirt- Instead of using sherpa as the lining fabric, I quilted the flannel with cotton batting and just love the end result! Thank you!!

Katrina Jones said – I love this pattern. Super simple, quick, and cute.

Kearn Grisdale said – Woodland wanderer without the hood made a perfect fireman Sam coat.

Jenny Woodland said – I absolutely love this coat pattern! It was so easy to follow and fitted my two children beautifully. Thank you ?
If you would like to add this great pattern to your collection then you can start by clicking on the link below.
---
---