Power Nap Children Pajamas pattern
|
All articles may include affiliate links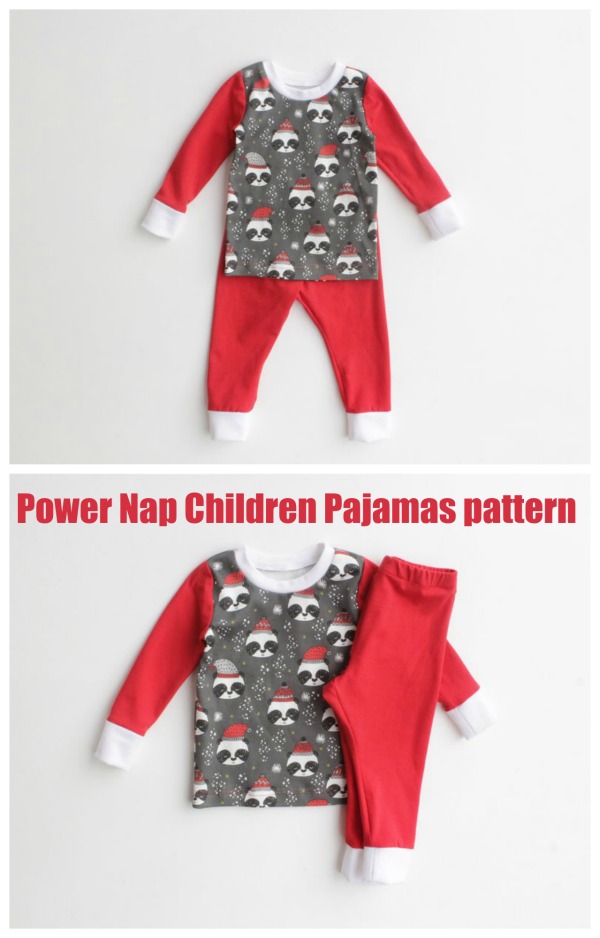 The designer of the pattern for these pajamas has called them the Power Nap Pajamas. She has designed them to fit snugly according to the safety standards for children's wear.
She says – the snug fit Power Nap Pajamas provide the energy to play, take forty winks and play again!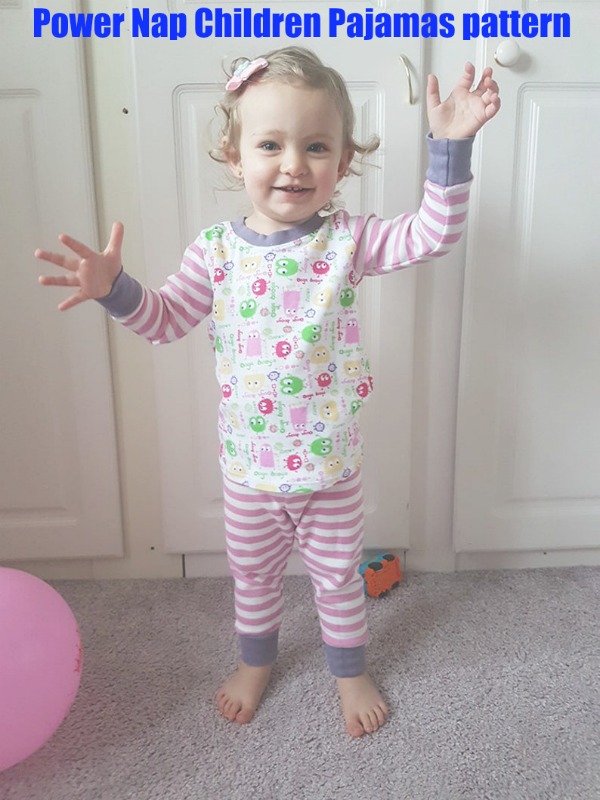 We are sure that you will love these pajamas when you have sewn a set for your little one. The t-shirt has long sleeves with long sleeve cuffs, while the pants are legging style with long leg cuffs.
These pajamas have been designed for children who wear diapers (newborn up to 4 years) and for children who do not wear diapers (2 years up to 10 years). The pattern for diapers has enough room for cloth diapers!
The designer has made a lot of pattern sizes available to you, fourteen in total. They start at newborn-birth, continue with 3 months and 6-9 months, and go all the way up to 10 years.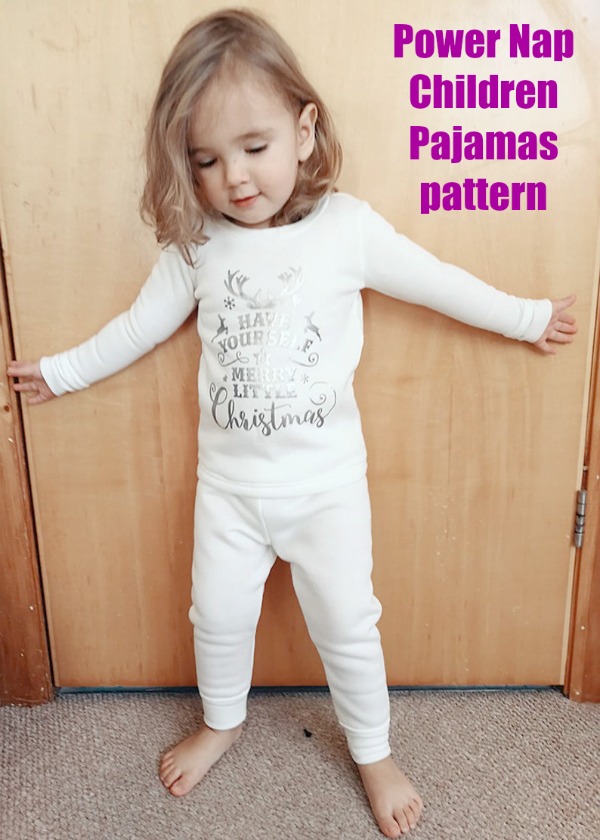 This project is a super easy sew and if you would like to add this pdf pattern to your collection you can click on the button below. You will get step-by-step instructions for this layered pdf pattern, which is full size. The pdf file is printable with both A4 and US letter size paper. Measurements are shown in centimeters and inches and a seam allowance has been included in the diagrams. A size chart and finished measurements along with cutting layouts on 60" (150 cm) fabrics are included. And finally, with regards to the pattern, the designer advises that no serger is required and the instructions are in English with the diagrams in four languages (English, French, Spanish and Italian).