Sammi Sweatshirt, Boys or Girls Multi-size Sweatshirt sewing pattern
|
All articles may include affiliate links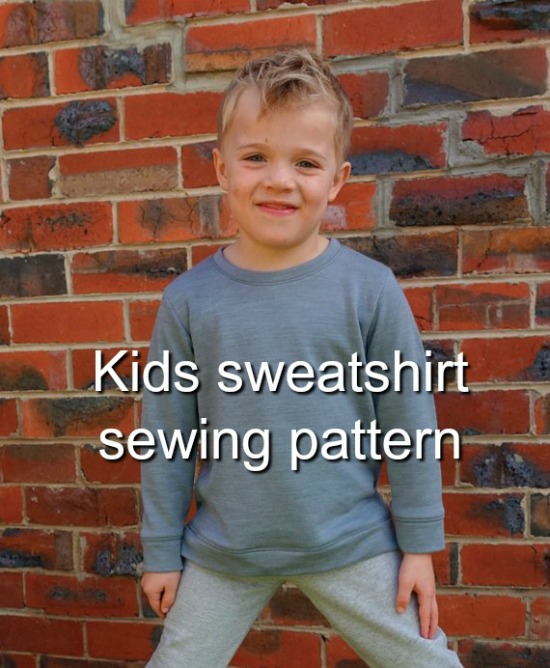 There is nothing more comfortable and comforting than a good sweatshirt. Young or old, the favorite sweatshirt fits you just right and feels like a hug! Here's a great sewing pattern for a kids sweatshirt that fits children with chest measurement 19-25 inches, in 7 different sizes. The Sammi sweatshirt is an easy sewing project if you are only just starting out in sewing clothes. The style is easy to sew, no complicated closures, and the fit is very forgiving so you don't need to get any sizing and fitting exactly right. Baggy sweatshirts work just as well as close-fitting ones.
We think this pattern will be a quick and rewarding sew.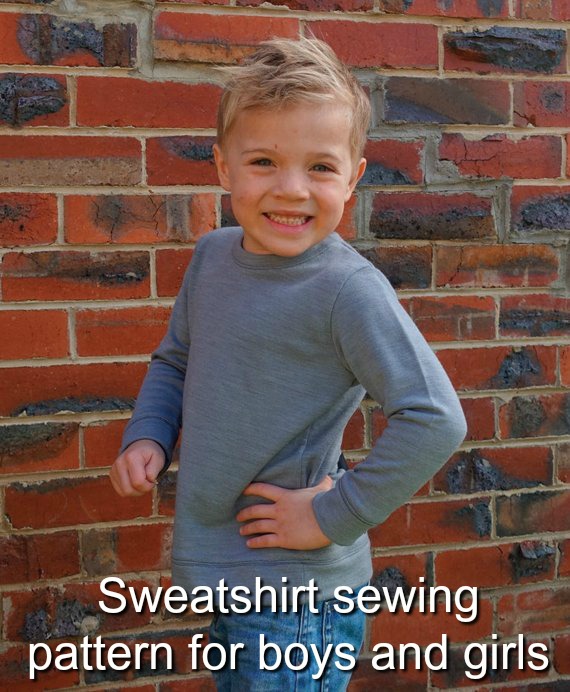 If you like to sew clothes then you might already be familiar with the modern and stylish patterns available from Style Arc. Did you know they also do a small range of patterns for children? Every child needs sweatshirts in their wardrobe. This basic unisex kid's sweatshirt is a great shape to applique or leave plain. Great for boys or girls! Make it all in one fabric or use a rib trim for the bands. This pattern comes with an option for a side neck opening.
FABRIC SUGGESTION & DESCRIPTION: Sweater knit, unbrushed fleecy or brushed fleecy – check here for our favorite sweatshirt fleece fabrics
Fabric Estimate for Complete Garment – 148 cm (58 in)
> Sizes 1-4: 0.5 m (0.55 yd)
> Sizes 5-7: 0.6 m (0.66 yd)
This project can be sewn on your regular home sewing machine, no serger essential.
---
---