FREE Boys Shirt sewing pattern (4 months – 2 years)
|
All articles may include affiliate links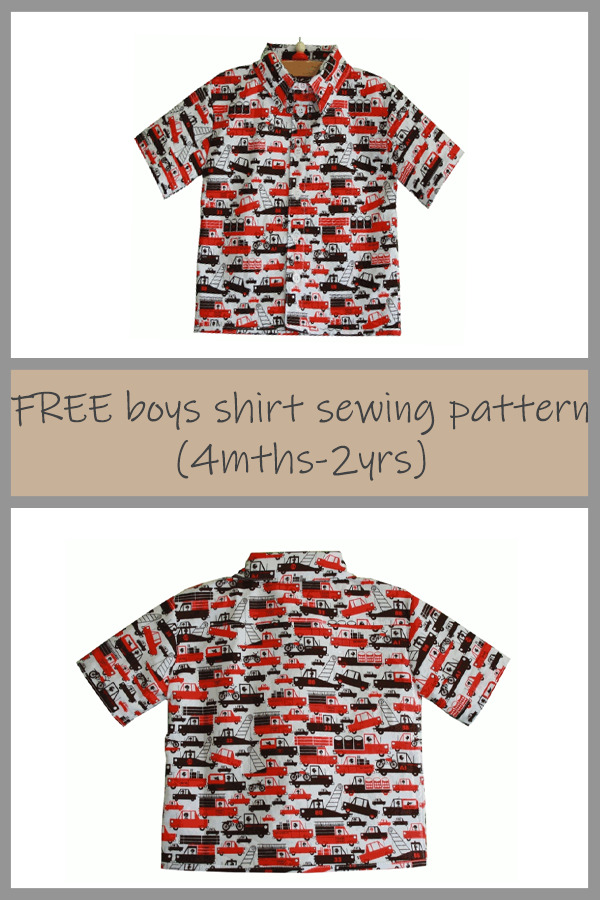 Are you tired of choosing the right shirt for your little man? Maybe he is a fan of cars, trains, or superheroes, and is really hard to find a shirt that he will love to wear? Then don't worry anymore! Here you can find a FREE sewing pattern for your little gentleman!
This shirt has 6 buttons, which makes it very easy to dress and undress. You can also have a little fun with the buttons. There are lots of cute ones, with airplanes or teddy bears. I am sure that this little extra detail will help make this shirt extra special!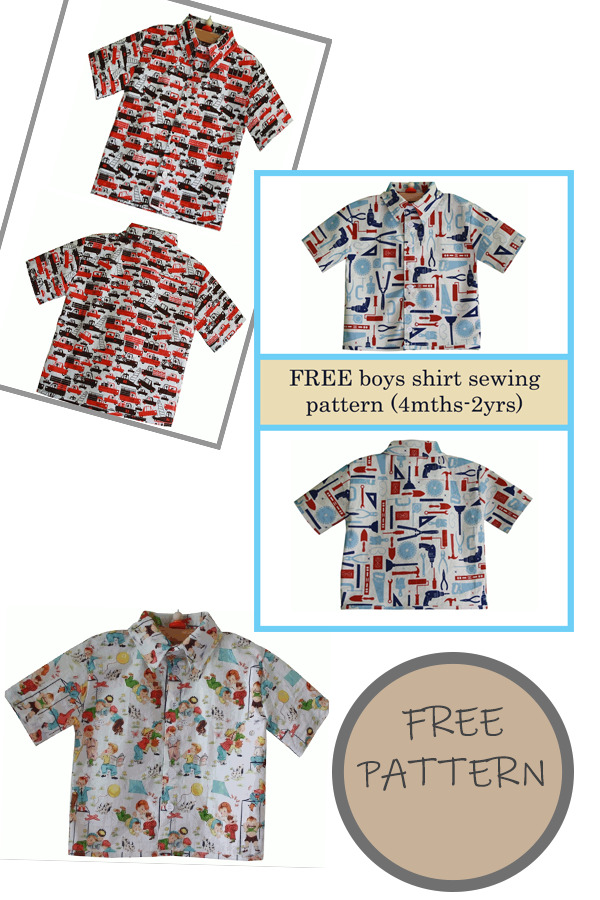 Depending on the pattern size you choose, you will be needing fabric and six buttons. Here is the exact size of fabric that you will need:
120 cm by 60 cm (47 inch by 24 inches) – (size 68) (EU 4 – 6 months) (US 9 months)
130 cm by 65 cm (51 inch by 26 inches) – (size 74) (EU 6 – 9 months) (US 12 months)
140 cm by 70 cm (56 inch by 28 inches) – (size 80) (EU 9 – 12 months) (US 18 months)
150 cm by 70 cm (60 inch by 28 inches) – (size 86) (EU 1 – 1 1/2 years) (US 24 months).
The six buttons should be 1 cm (0.4 inches).
This pattern can make short-sleeve or long-sleeve shirts. If you go for the short-sleeve version then you may want to choose a lighter fabric for those hot sunny days. Whichever version you choose we are sure your little gentleman will break some hearts wearing this adorable shirt!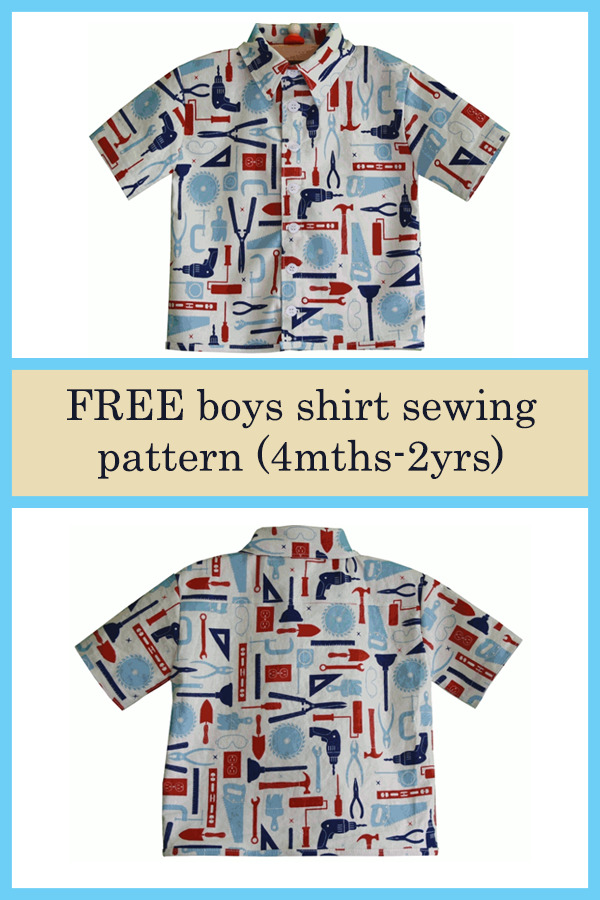 Remember because of the awesome generosity of the designer this is a FREE pattern. You will have no other cost than the materials that you need, or maybe you even have some or all of them in your personal stash. Why not make one of these awesome shirts now and bring a big smile to your little man's face!
And always remember to have fun sewing!
Click here to get the FREE pattern
Downloading this free pattern? Great! You would make our day if you 'bought us a coffee' to help with the site running costs. Thank you.