Lapped front baby hoodie (0-3 months) – FREE pattern
|
All articles may include affiliate links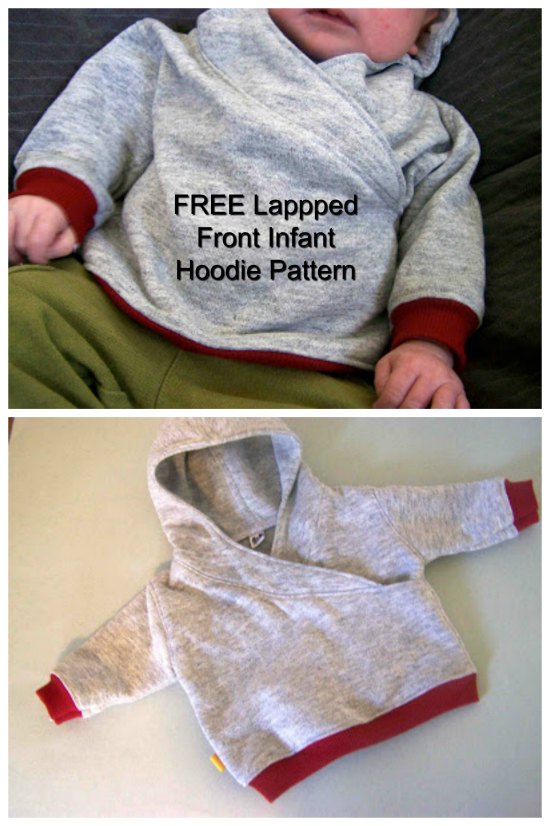 Sew Modern Kids are very pleased to share with you a FREE pattern for a lapped front hoodie for babies 0-3 months old, from Leafy Treetop.
This really is the sweetest little sweatshirt. You will absolutely love this sweatshirt for a newborn. The lapped front, allows you to pull the sweatshirt off an on with ease. No zippers, no buttons, no snaps. Easy on, easy off, and a relatively happy baby (what baby really loves having their clothes changed).
This sweatshirt pattern is gender neutral so whether you are sewing for John or Johanna this pattern will be just what you need. The designer made a really basic sweatshirt with the materials that she had on hand, but you could really dress it up with pockets, buttons, trims, etc.
These sweatshirts are perfect for fall, winter, and spring babies. The designer says – you should do your best to try to match up those cuffs when sewing the sleeves. It looks so cute with the contrast cuffs and bottom band.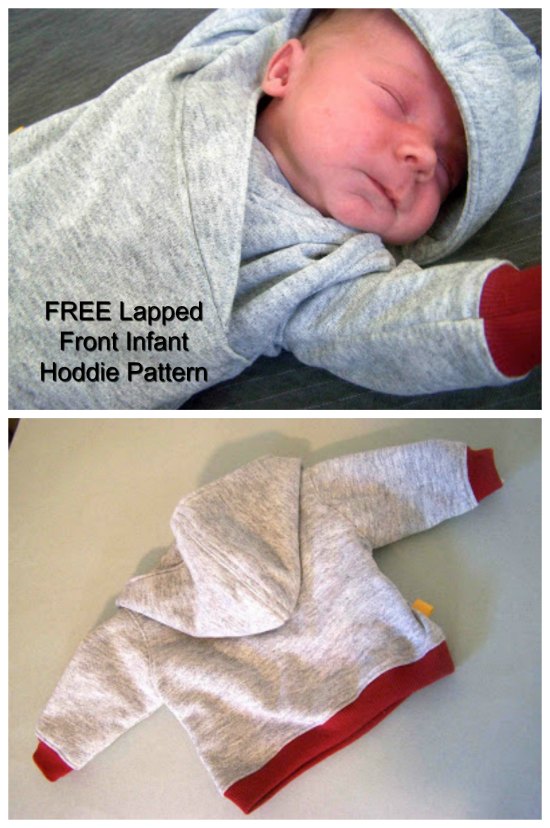 What you will need to make the Lapped Front Baby Hoodie
1 yard of sweatshirt fleece. This was the designer's estimate, you can always use a remnant piece
Ribbed Knit for armbands, and waistband
Lining pieces can be cut out of contrast knit fabric if desired