Happy Hobby Horse sewing pattern
|
All articles may include affiliate links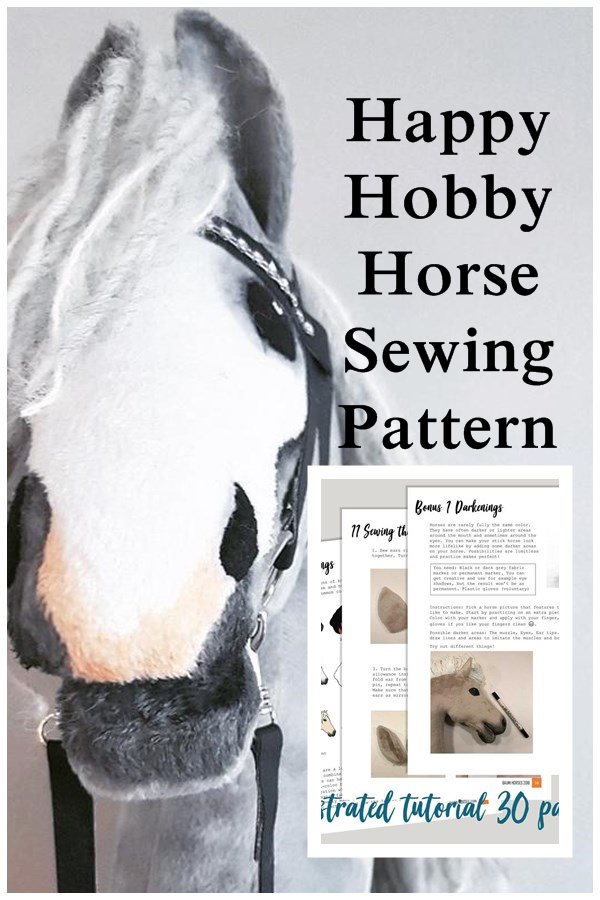 A hobby horse is usually part of May Day festivities or you will see some in morris dances or Mummers games in England, but for many children, it is also a must-have toy.
The hobby horse brings joy to children and also stimulates their creativity and active play, whether it's young children or older ones.
With this tutorial, you can make a happy hobby horse toy of any kind and fulfill your child's wishes.
If you want a standard hobby horse that looks realistically like a real horse, you can make it with brown, white, or black material, as those are the most common horse fur colors. When you look at pictures of different types of horses you will note that they rarely have the same color of hair throughout. Typically they are in multiple shades, so if you want you can combine multiple different shades of material.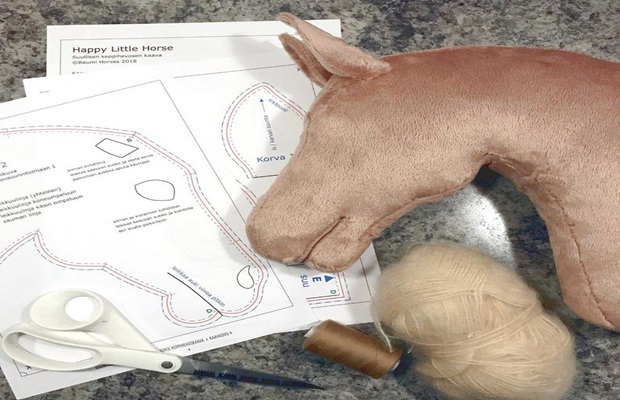 However, there's no limit to your creativity! Let your imagination go wild and throw in a little variety and, with our guidance, make the hobby horse you've always imagined. There are so many fancy styles and textures in yarns these days, you get variegated, misted, fuzzy, wavy, bobbly, shimmery, shiny, sparkly types in addition to plain simple types, for the mane of your hobby horse.
This 30-page illustrated guide will show you how to make a hobby horse but it will also show you how to paint details on the face of your hobby horse.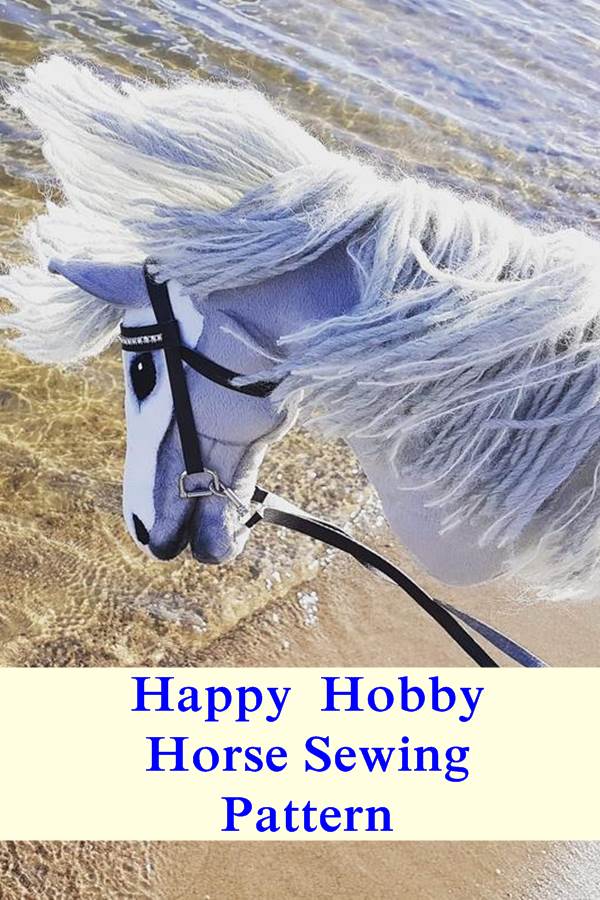 Sewing a hobby horse will take a few afternoons, but it should be easy with these step-by-step instructions.
But you should be warned, every child you know will ask you to make them one once you have made your first one. It's worth it, though, because this is how you can amuse your child and inspire them to grow their imagination, as in the "good old days" when the kids had only toys like this and were completely happy with them.
Now, put on the reins, make a track to follow, and let your child drive. You can also make more hobby horses and invite your kid`s friends and organize a hobby horse race.
It's never boring when you have a Happy Hobby Horse toy, especially when it's custom made with love for your child.
Basic supplies you will need to make a Happy Hobby horse:-
This Happy Hobby Horse sewing pattern,
Midweight fabric,
Stuffing (wool or sponge),
Details to mark the eyes, nose and mouth,
Pole (wooden or plastic),
Sewing machine and thread.
---
---
OUR VERY BEST PATTERNS
Looking for the best of the best kid's sewing patterns? This article is one of the TOP 20 Most Visited on the Sew Modern Kids site in the last 12 months. Here is the full list of our Top 20 most popular patterns: