TOMS-INSPIRED BABY AND TODDLER SHOES – FREE PATTERN AND TUTORIAL
|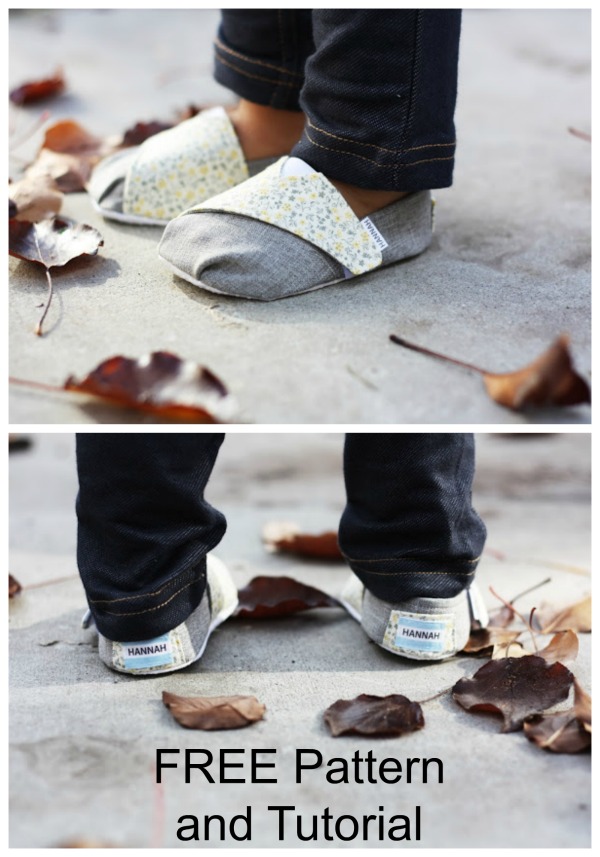 This is the first pair of shoes Sew Modern Kids has shared with you and aren't they adorable!
These baby and toddler shoes are really comfortable and by sewing a little elastic in the back and adding a Velcro strap this all helps to keep baby's foot snug inside.
Featuring some of the characteristics of those cute little TOMS, yet personal to the little toes inside. You can also add a little name tag to the back which adds a beautiful touch to a simple design.
The standard baby and toddler sizes are FREE to download with instructions on how to grade the pattern up or down in size. Or if you prefer you can pay for a ready graded pattern in all available sizes.