House Dress Tutorial And FREE Pattern
|
All articles may include affiliate links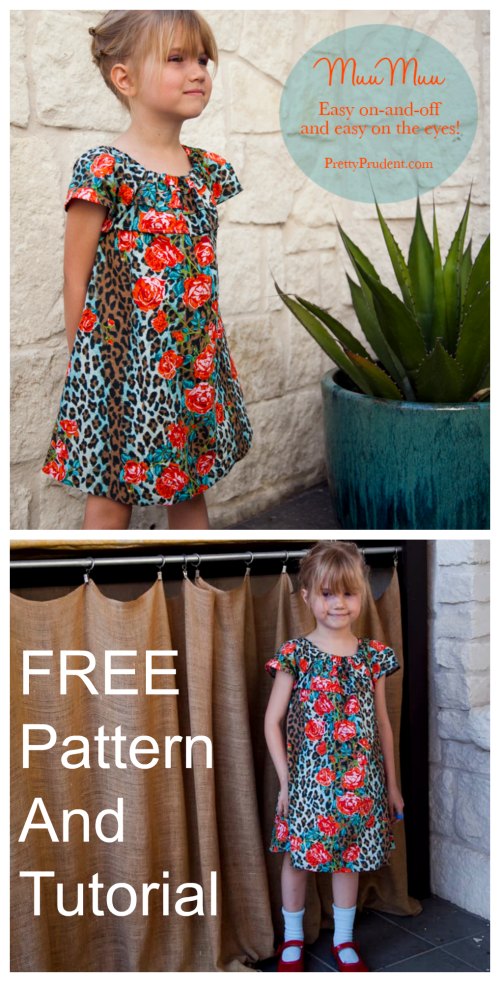 We love this pretty dress, the fabric and the style, and can't wait to share it with you. It can be difficult to sew clothes, we won't deny it, because fitting can sometimes be a challenge. Especially with children – they grow so fast that if the fit was a little too snug, in no time, it will be too tight and can't be worn again. However a lot of these issues are not a problem with this easy dress pattern. Although it's designed for a woven (non-stretch) fabric, it has many of the benefits of a knit dress.
It's nice and loose fitting, falling simply from where it fits at the shoulders, and the elastic neckline make it easy to get on and off without any complication zipper, poppers, buttons or other closures. Therefore it can be more forgiving in terms of fit and can also fit for longer as the little girl grows. You can even add on a frill to the bottom later if you just need to add some length.
The designer has named this dress the Easy Summer Muumuu House Dress, where the muumuu or mu'umu'u is a loose dress of Hawaiian origin that hangs from the shoulder. It's a very much easy on and easy off dress which has no buttons or ties.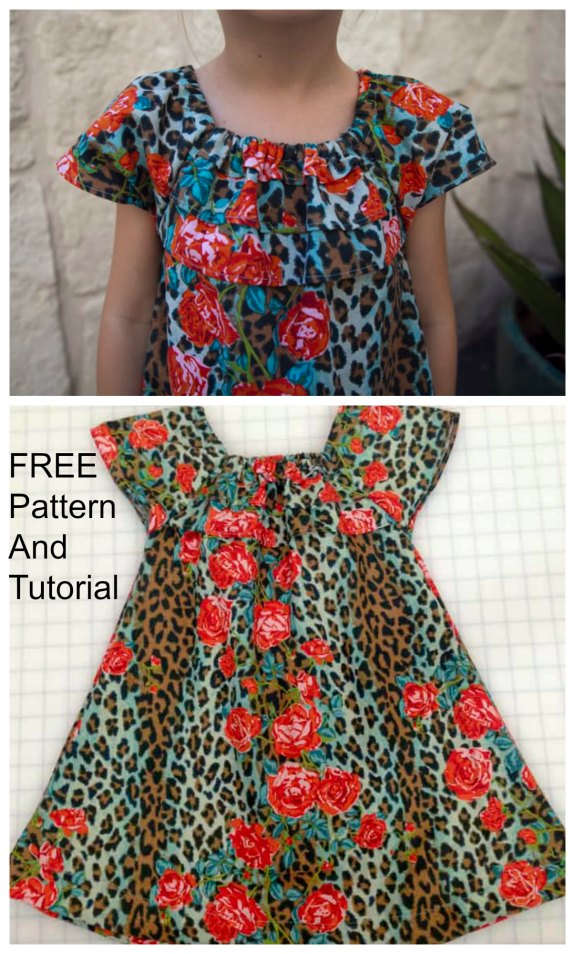 By having an elastic neckline the designer has made a dress that combines the beauty of cotton with the ease of stretch. The dress in this example will most 3-6-year-olds who are approximately 30-40lbs.
To make this wonderful dress you will need 1.5 yards of cotton or linen fabric and 22″ of 1/4″ wide elastic.
Check out the free pattern below and the very comprehensive step by step sewing tutorial.