FREE Baby Sleep Sack sewing pattern
|
All articles may include affiliate links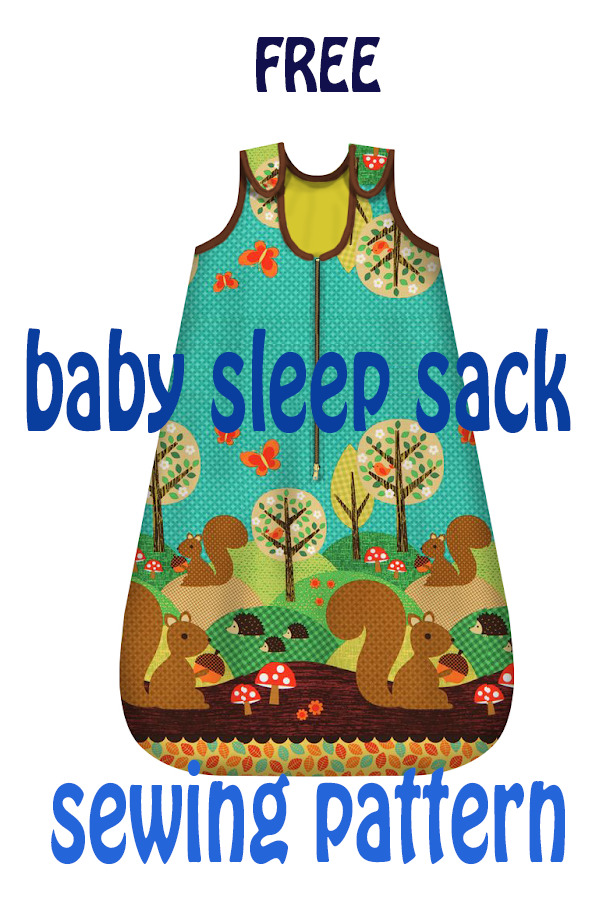 Here's a fabulous FREE sewing pattern for a baby sleeping sack. There are many benefits of using a sleeping sack for your baby. They may prevent overheating, but also keep your baby warm at night because they can't kick off the sleeping sack like they can kick off a blanket. Also, there is no risk of pulling it over their head, which makes it super safe for babies and parents friendly. That said, this would be the perfect gift for baby showers and new parents.
When finished this baby sleeping sack (bag) will be 80 cm (31½") long. This length of the sleeping sack is suitable for babies from 6 to 14 months. You should choose the size that is suitable for your baby's length and weight, if you are not sure, or your baby is between sizes, always go a size up.
The designer of this FREE pattern recommends that you use breathable materials for the sleeping bag. Some good examples of this are cotton and wool. She also advises that for the zipper you should use an open-ended one and place it upside down. This will prevent the sleeping sack from being easily opened by your baby.
Materials you will need for sewing this lovely baby sleeping sack:
112 cm (43″) by 100cm (40″) of fabric for the outside,
112 cm (43″) by 100cm (40″) of fabric for the inside,
120 cm (50″) by 100cm (40″) of fabric for the lining,
A 5cm (2″) wide piece of bias tape or strip of fabric,
One open-ended zipper – 50 cm (20″) (Size 9-12 months), 60 cm (25″) (Size 18 months – 2T), 70 cm (28″) (Size 3T-4Y), 80 cm (31″) (Size 5-6 years),
Fusible interfacing,
Two snaps,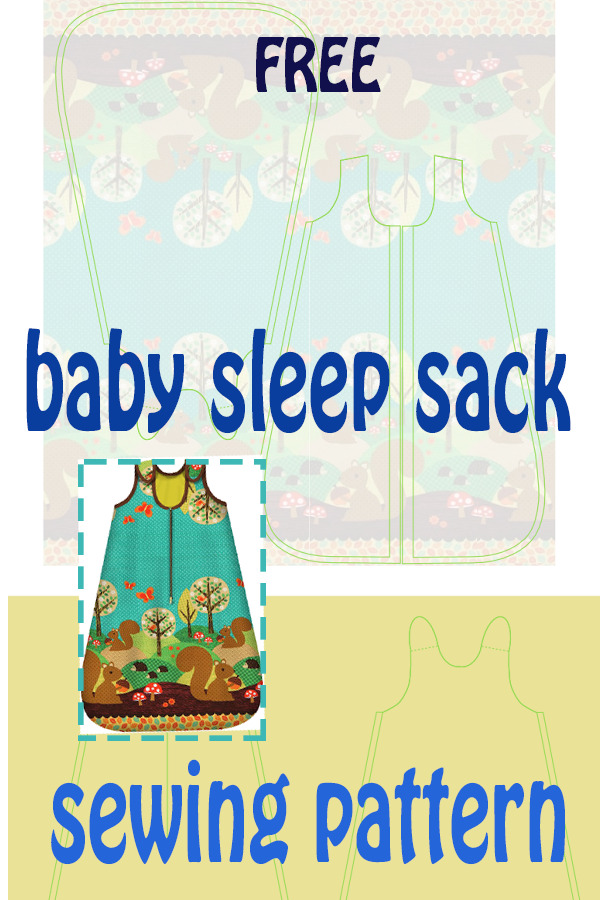 To get the free pattern you can click on the link below.
The designer of this free pattern has also made other patterns in sizes 24 months up to 6 years. If you want to download those patterns then again follow the link below, but those patterns will need to be purchased from the designer's online store.
Click here to get this FREE pattern
OUR VERY BEST PATTERNS
Looking for the best of the best kid's sewing patterns? This article is one of the TOP 20 Most Visited on the Sew Modern Kids site in the last 12 months. Here is the full list of our Top 20 most popular patterns:
Downloading this free pattern? Great! You would make our day if you 'bought us a coffee' to help with the site running costs. Thank you.