FREE Knit Baby Leggings sewing pattern
|
All articles may include affiliate links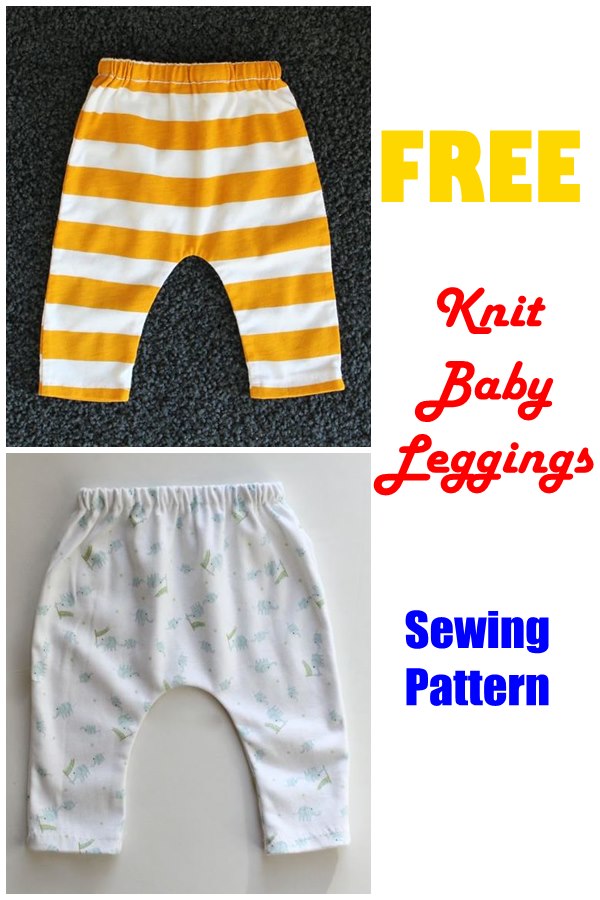 There is nothing more lovely than baby˙s clothing, those tiny, adorable pieces of clothes that keep your baby warm and cozy. Comfort is the key when it comes to newborn and toddler life, and comfortable pull-on leggings make life easier for a new parent as well. In this post, we bring you a pattern for sewing such an adorable garment: Knit baby leggings sewing pattern. The designer named them her Just Hatched Baby Leggings.
These stretchy, pull-on bottoms will be the savior of your baby`s wardrobe and you can never have too many of them. You can mix and match them with baby bodysuits and T-shirts. They will give your little one all the room they need to kick, wriggle and squirm about.
With fabrics in different patterns, stripes, dots, various colors, animal prints, and toy prints… the choices are so numerous to make just one of them. Your little ones will look adorable in any of the various colors and prints.
As an added bonus the generous designer has provided this pattern and tutorial free of charge.
The FREE Knit Baby Leggings sewing pattern is made for a newborn baby but the designer says that if you add cuffs, it might even fit a 3-6 months old baby.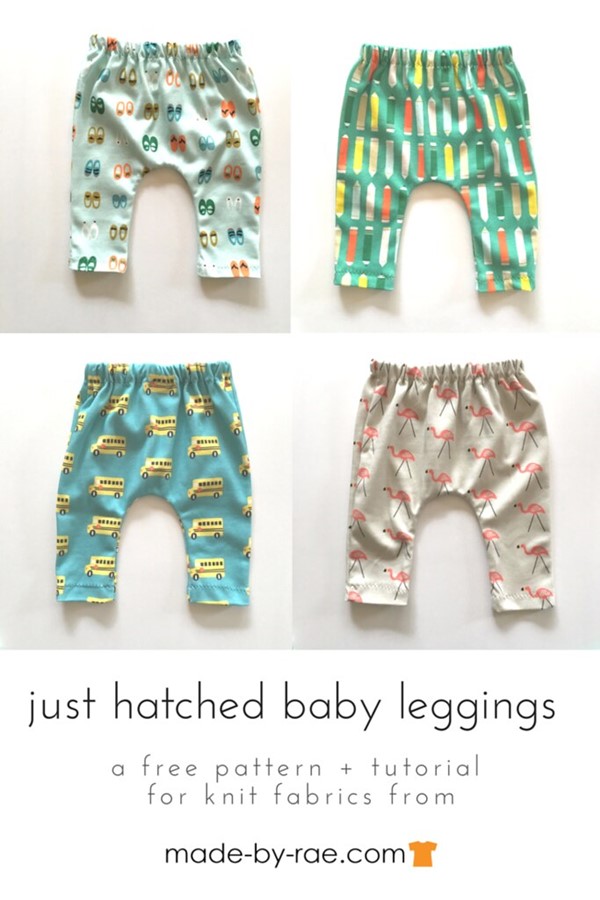 One of the most important things is that this pattern provides your baby with the comfort they need. It's always a good idea to choose an organic and soft fabric, such as 100% cotton fabric, that won`t irritate a sensitive baby`s skin. You may not even have to buy special fabric since it is such a tiny piece of clothing, you can make it from your T-shirt or some leftover fabrics from a previous sewing project.
To start sewing these cute leggings you don`t need to visit your local supply store, because everything you need you probably already have at home. All you need is a little imagination, and basic sewing skills, this FREE Knit baby leggings sewing pattern and you should be all set and ready to go.
The tutorial is for both, leggings with and without cuffs, so you have two sewing patterns, totally for FREE, thanks to this great designer. With or without cuffs, looks adorable in any version.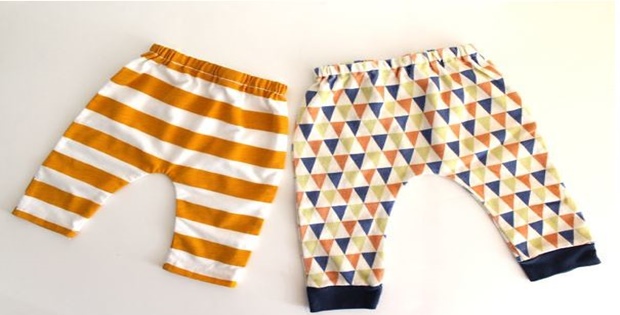 For sewing you will need:
A small amount of knit fabric; jersey or interlock recommended for the main pant. Rib-knit is recommended for the cuffs
1/2″ wide elastic
3″ piece of ribbon for a tag to mark the back (optional)
The pattern, printed at 100%, see the button below
Get your FREE sewing pattern HERE
Downloading this free pattern? Great! You would make our day if you 'bought us a coffee' to help with the site running costs. Thank you.