Sydney Pinafore dress – FREE pattern (12mths-4T)
|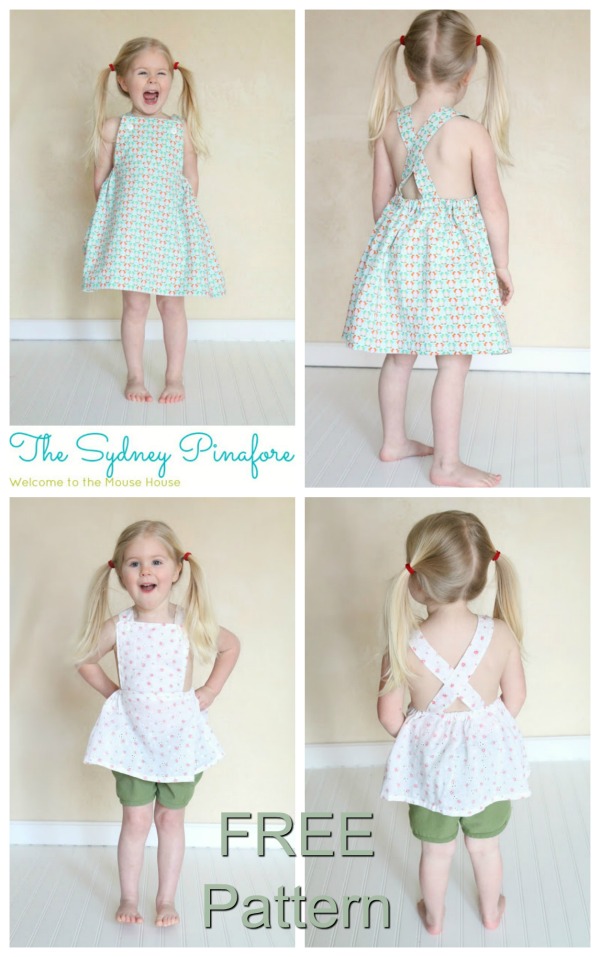 Here are a FREE pattern and tutorial for the Sydney Pinafore Dress.
A Pinafore is an Australian name for this type of garment. The designer is originally from Australia and as she says "it was very common to see little girls running around in loose-fitting pinafores (also referred to as a pinny) during the hot weather".
It's a very quick and simple dress to make and can be shortened to wear as a top, and can also be used as a top layer over a t-shirt and leggings too. Because of the loose fitting style, you can get plenty of wear from this both in summer and winter. Look how pretty it looks in the version below in the eyelet fabric. Makes me want to have one just like it for myself.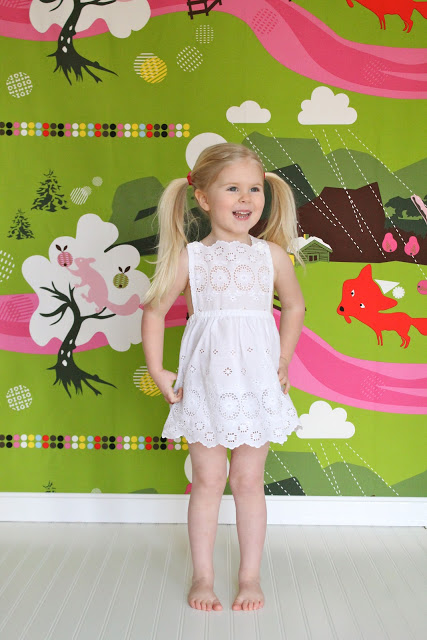 These are items you will need:
The pattern comes in four different sizes from 12 months to 4T.