Reversible Zen Dress – FREE tutorial for A-Line dress – any size
|
All articles may include affiliate links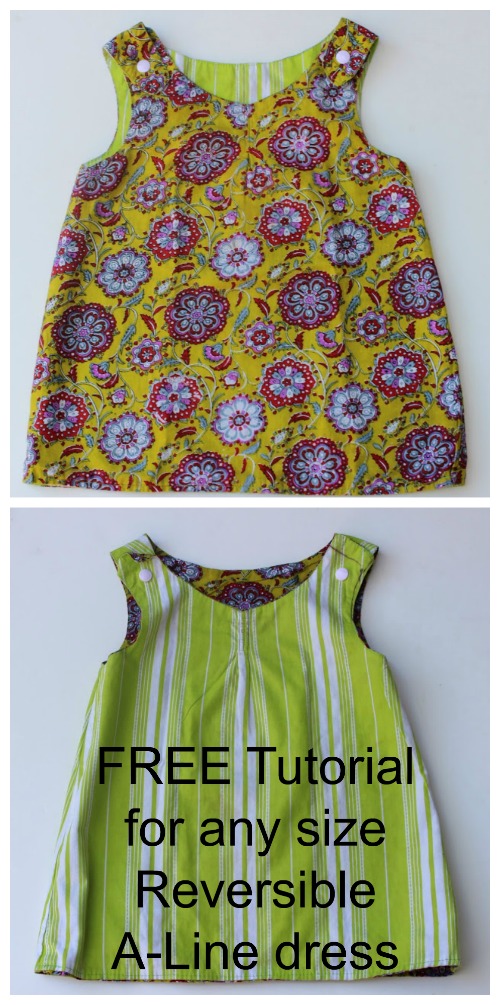 Here's a FREE tutorial for an A-Line dress of any size called the Reversible Zen Dress.
This dress is easy to sew and yet the finished garment looks like something that would take a lot of effort. It's also very easy to put on the child and take off, and if she spills some sauce on one side she can just flip the dress over and put it on from the other side. It's totally reversible so it's two different dresses in one. No wonder the first name that came to mind for the designer was the Zen Dress.
You can simply take an existing item of clothing to use as a template for drafting a simple pattern for the new dress. The careful step by step tutorial shows you how to make it fully reversible.
What you will need to make the A-Line Reversible Zen Dress
Two coordinating fabrics, a half a yard each – obviously depending on the size of the child and length of the dress
Two set of closures of some kind ( snaps, Velcro, buttons etc)