Reversible Unisex Hooded Jacket sewing pattern for Baby to 10yrs
|
All articles may include affiliate links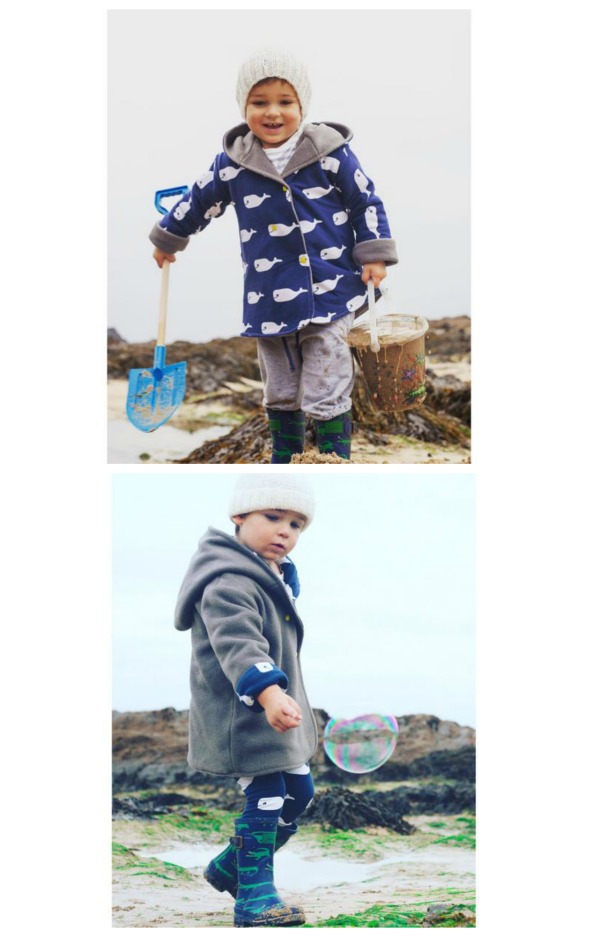 The designer of this Reversible Unisex Hooded Jacket for babies and children from birth to 10 years says that this is the easiest jacket or coat sewing pattern that you can find! It may be easy to sew, but it's got all the features and benefits the children need in a soft, warm and snuggly jacket with hood.
It is one of her best-selling patterns and she has sold an incredible number of items through Etsy over the years – more than 79,000 pattern sales to date. We wholeheartedly recommend any pattern from this designer. Always great feedback. Check out the customer images for this jacket and you can be inspired to see what you might also be able to create.
Using easy to work with fabrics such as fleece, corduroy, wool or cotton blends, towelling, minky, or flannel (to name just a few options), anyone with some sewing experience should be able to sew a child's coat they can really be proud of using this pattern.
This jacket has the following features:-
It's both unisex and reversible
The bottom edge of the front openings is rounded
There are optional in-seam pockets
It has lots of color with the big turned out sleeve cuffs
It has just two buttons or three/four snaps
If it's cold outside, there is enough space for the baby scarf
The buttons are on one side for a hugging/wrapover effect to keep out the cold
The pattern comes in fourteen sizes, details below.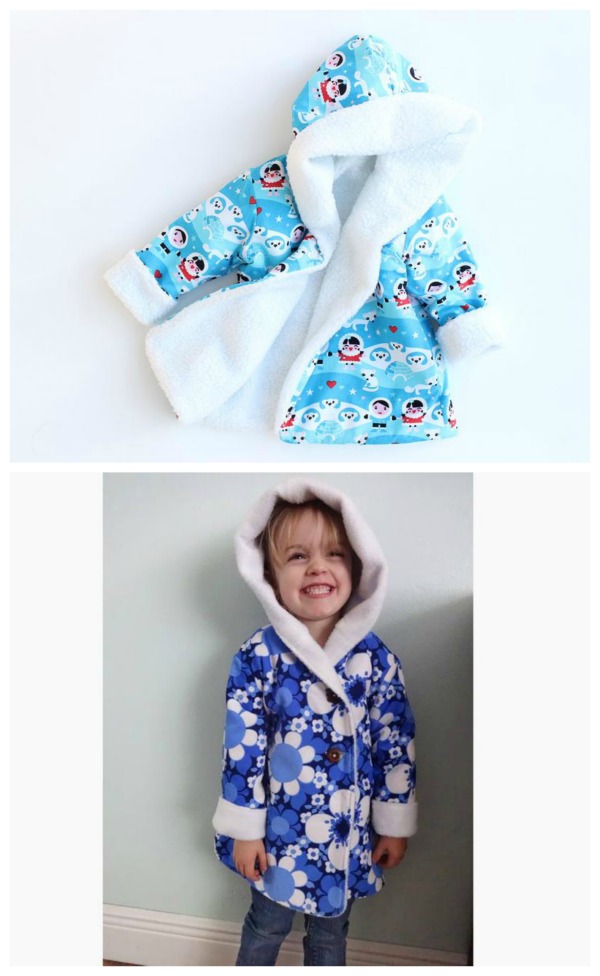 And if you would like to have a go at very simple handmade buttons then the instructions are included to make the two buttons.
All the following FOURTEEN sizes are included:-
Newborn-birth, 22" (56cm) height
3 months, 25" (64cm) height
6-9 months, 28" (72cm) height
12 months, 32" (80cm) height
18 months, 34" (86cm) height
2 years, 36″ (92cm) height
3 years, 38 1/2" (98cm) height
4 years, 41" (104cm) height
5 years, 43 1/4" (110cm) height
6 years, 45 3/4" (116cm) height
7 years, 48" (122cm) height
8 years, 50 1/2" (128cm) height
9 years, 52 3/4" (134cm) height
10 years, 55" (140cm) height
Please note that the long Jacket is 2" (5cm) above the knee length.
---
---