Be Amazing Dress and Top Sewing Pattern (12mths-14yrs)
|
All articles may include affiliate links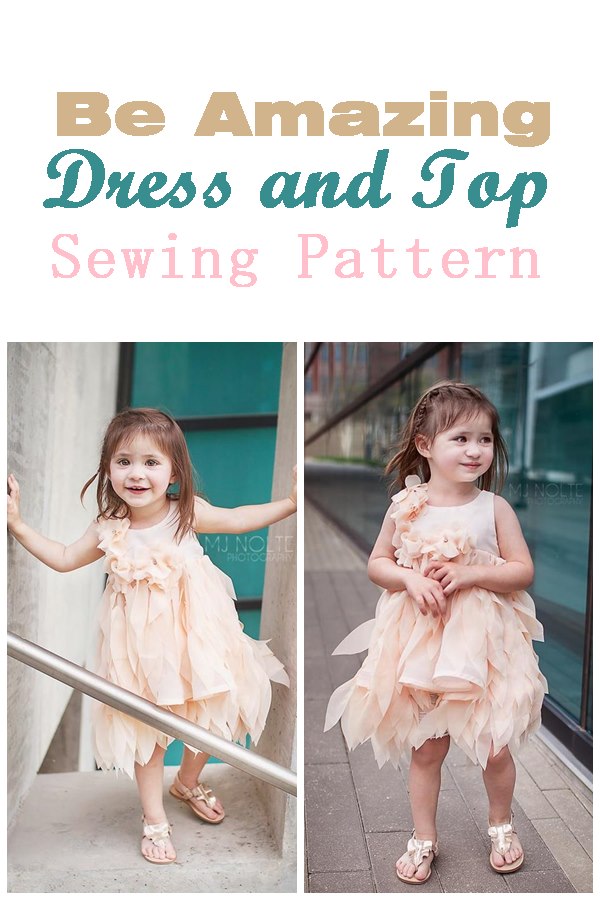 No matter how many sewing patterns for dresses that we have published, sometimes designers surprise us with a new design of a dress for your little princess. This time Ellie and Mac bring us an amazing dress that will make your little girl feel and look like a princess.
This dress has a "Wow" factor and we feel that it is very possible that you and your girl will absolutely love this one. It simply delighted us and we believe it will have the same effect on you.
And remember if these pictures of the finished dress we have chosen do not take your fancy then click on the button below and see how many different options there are from this fabulous designer's pattern testers.
The Girl's Be Amazing Top and Dress PDF Sewing Pattern features dress or top style options. There's a nice button back bodice, hi-low skirt, horsehair braid in the hem for that amazing structure you see. The net result is an elegant dress with a sophisticated look, which could be exactly what your little girl wants.
This dress is a dress that you create for a special occasion for your little princess. This pattern is designed for special occasion woven fabrics, so choose the color and pattern of the fabric carefully. Elegance is not about investing outrageous sums of money, rather it relies on having good taste, reflected in the choice of clothing and accessories, that go together to create the ultimate masterpiece. This dress is all about elegance. Combined with cute flats or sandals, your little girl will shine on any occasion whether it is her birthday party, a friends or if you are taking her to a wedding or a special party.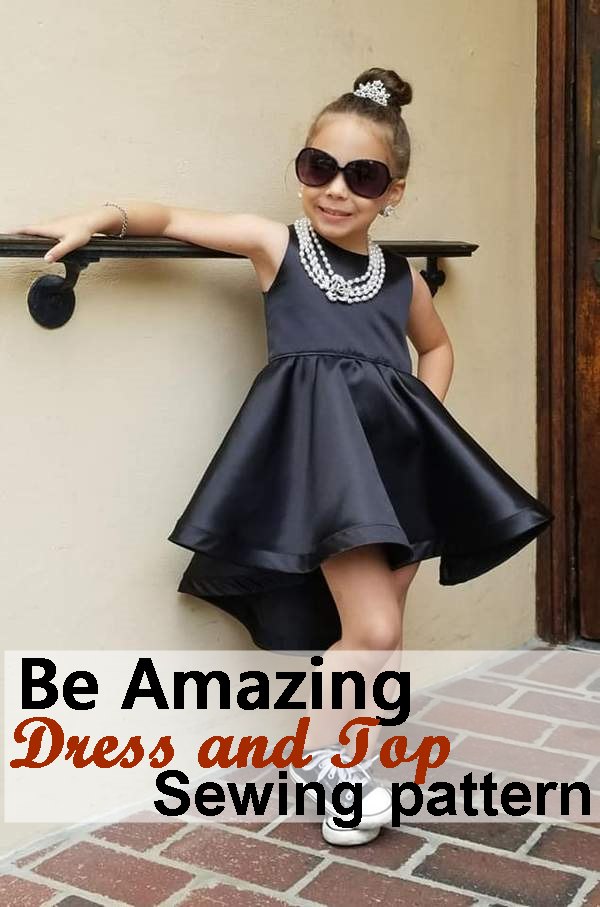 The Be Amazing Top and Dress PDF pattern has the following features:
Dress or top option,
Hi-low skirt,
A structured hemline,
Back buttons or snaps,
No trim pattern pages
And a layers printing feature is included.
A fabric requirements chart, size chart, tips and notes, diagrams and supply list are also included together with clear printing instructions.
The Be Amazing Dress and Top Sewing Pattern come in sizes from 12-months up to a 14-years-old girl, and you will, therefore, be able to remake this dress or top as your little girl grows.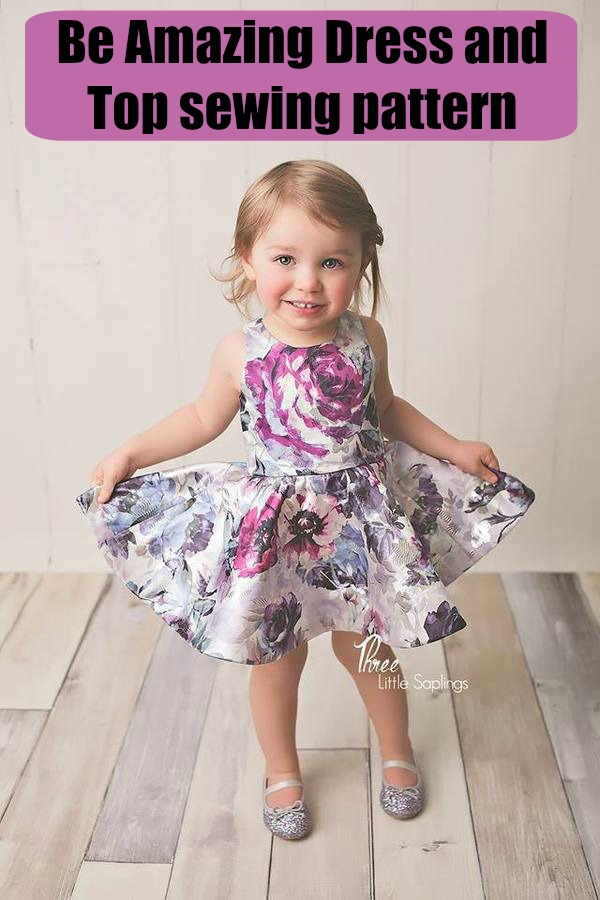 To start sewing today, grab your pattern by clicking on the button below, and follow the step-by-step instructions. The designer has included with each step a color photo as a visual aid.
Supplies that you will need for sewing this beautiful Be Amazing Top or Dress: