Hatteras Hoodie sewing pattern (2yrs to 14/16yrs)
|
All articles may include affiliate links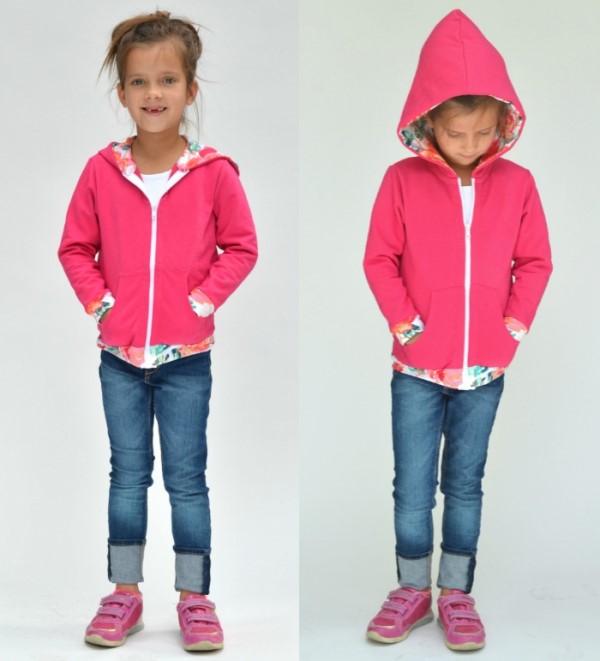 This is the Hatteras Hoodie pdf sewing pattern from the designer Hey June Handmade.
The Hatteras Hoodie is a versatile, slim fit hoodie in three views for girls and boys. It's three patterns for the price of one!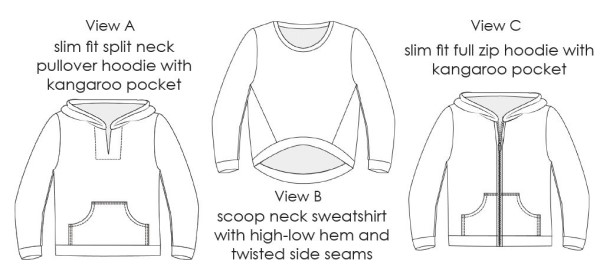 View A features a slim fit body and sleeve with an oversized hood. Wrist cuffs and a waist band means you don't have to worry about hemming, and a faced notch in the front adds a cute detail and makes dressing easy. The optional kangaroo style pocket is perfect for keeping hands warm and collecting seashells.
View B is aimed toward girls with a widened neckline, a cropped hi-low hem line, and fun twisted side seams. View B is great for color blocking or using the center front panel to feature special fabrics, screen prints, iron-ons, and appliqués. The pattern also includes a tip for adding piping to the side seams for a pop of color and detail. View B doesn't have a hood, making it a bit of a misnomer, but you can absolutely add the hood from views A and C if desired! Simply sew it on sandwiched between the neck band and the sweatshirt.
View C is a traditional zip-up style with wrist cuffs, a waistband, a kangaroo pocket, and a hood. Like View A, it is also meant to have a slimmer fit in the body and sleeves. View C is unlined, so it's easy to sew and great for layering. Twill tape and trim enclose the hood seams and zipper tape to make this hoodie beautiful inside and out. Views A and C are great for girls and boys and feature lots of options for personalization and color and pattern mixing. Your options are only limited by your imagination for these hoodies!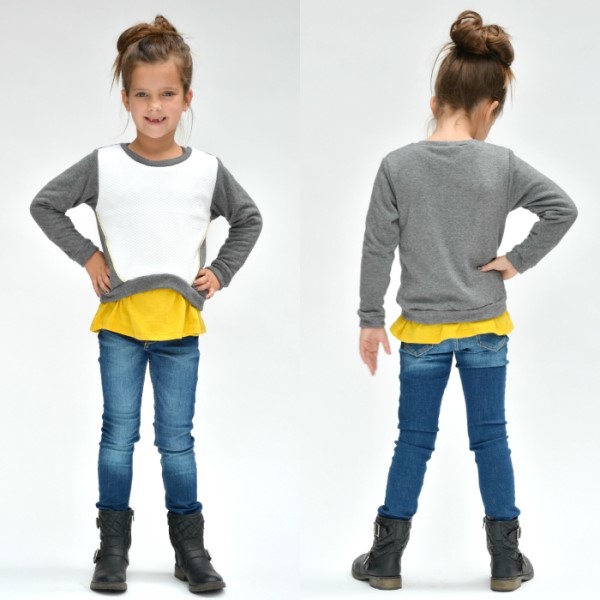 The pattern comes in ELEVEN sizes as follows:-
2,
3,
4,
5,
6,
7,
8,
9,
10,
12,
14.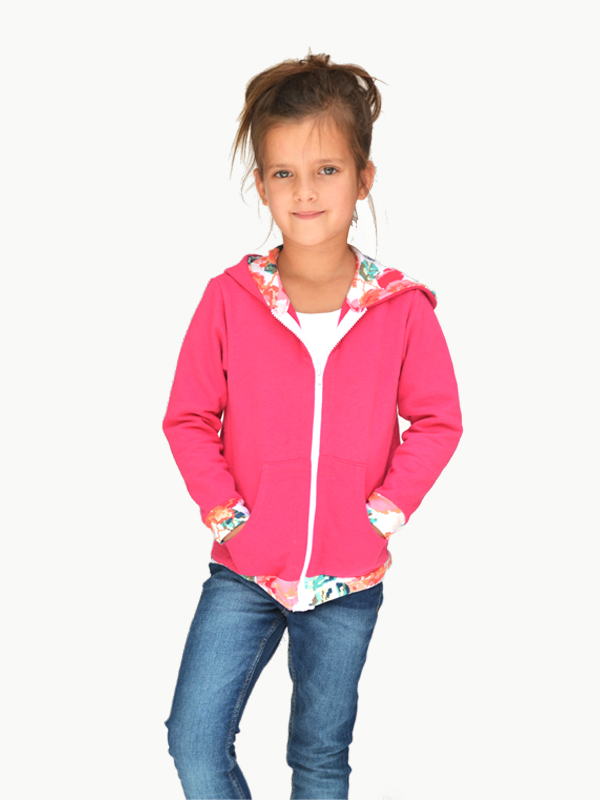 This pattern includes:-
Illustrated sewing instructions,
Tips for sewing, customizing, and choosing the best size and fabric,
Layers function so you can print only the size you need (in the print at home file only),
A print shop copy so you can print the entire pattern on one sheet of 36″ wide paper or two sheets of A0 sized paper.
This download includes the original pattern with A0 and copy shop sizes included, and has been updated to also include a separate copy of the A0 and copy shop sizes for easy online printing. A0 is a standard paper size and must be printed as such. The copy shop files are 36″ wide by the length of the pattern and can be printed on wide format printers with continuous rolls of paper.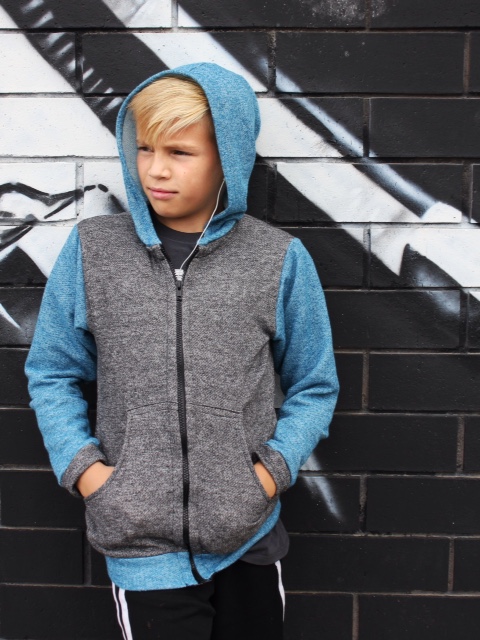 If you would like to download the pdf pattern you can click on the blue button below.