Unisex Hooded Cardigan Jacket sewing pattern (1 month – 10 years)
|
All articles may include affiliate links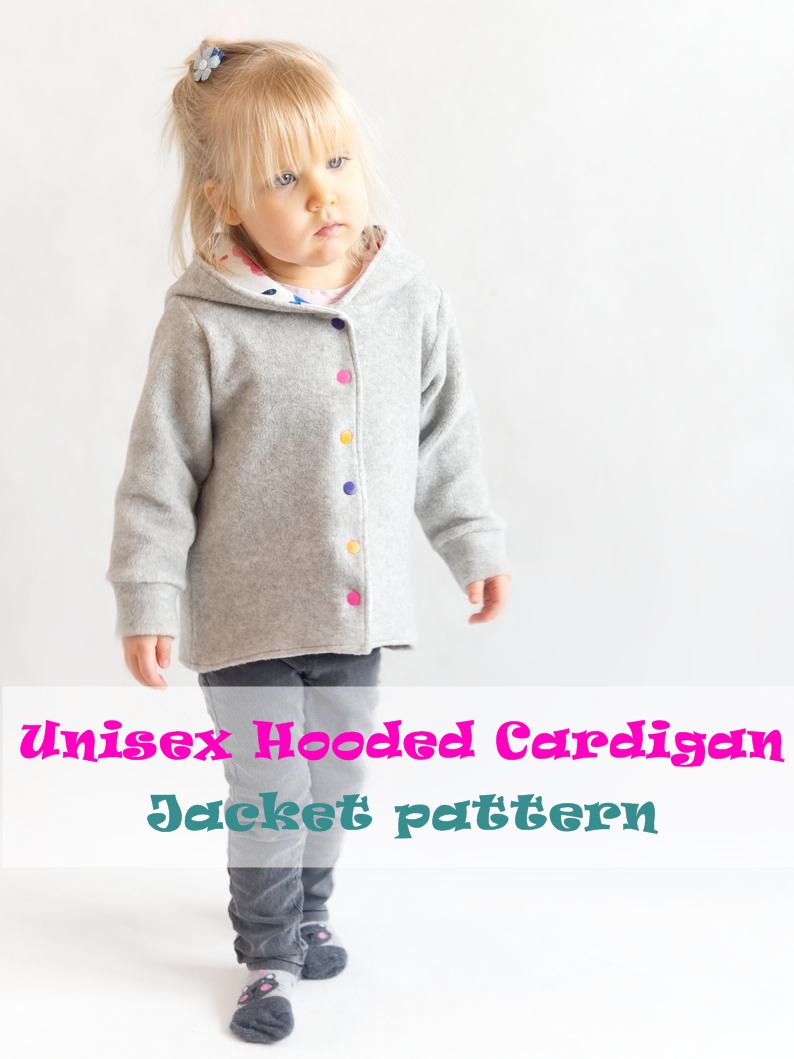 If there is a piece of wardrobe that never goes out of style, it's a hooded cardigan or the legendary hoodie. Cardigans are versatile and they can be very warm and soft. You can never have too much cosy knitwear, and this awesome Unisex Hooded Cardigan Jacket is a great addition to your child's wardrobe this season. A comfy warm cardigan is simply a must-have for the colder winter months and this unisex cardigan fits both girls and boys. Cardigans like this can also be worn under a jacket and as an extra piece of clothing to keep your child warm.
The Unisex Hooded Cardigan Jacket sewing pattern is an easy pattern with excellent step-by-step instructions. Stitching lines are diagramed right on the images so you don't ever need to wonder where to stitch them. You don't need a serger for this template and you can use or select individual layers to print the PDF pattern.
With this pattern having buttons it means your child can wear the cardigan all buttoned up to keep warm or undo some or all the buttons when the weather is warmer outside.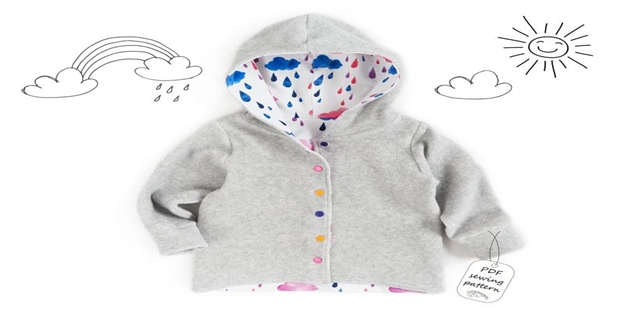 Cardigans are most often bought for children because they provide the comfort and warmth they need. With this sewing pattern, you're not going to have to spend any more money on cardigans that children easily outgrow because you will be able to make them yourself. The sewing pattern includes sizes from baby`s first month up to when your child turns 10 years old, so you'll have lots of excuses to make more. Having that hood provides excellent protection for your child's ears and neck from the wind and cold.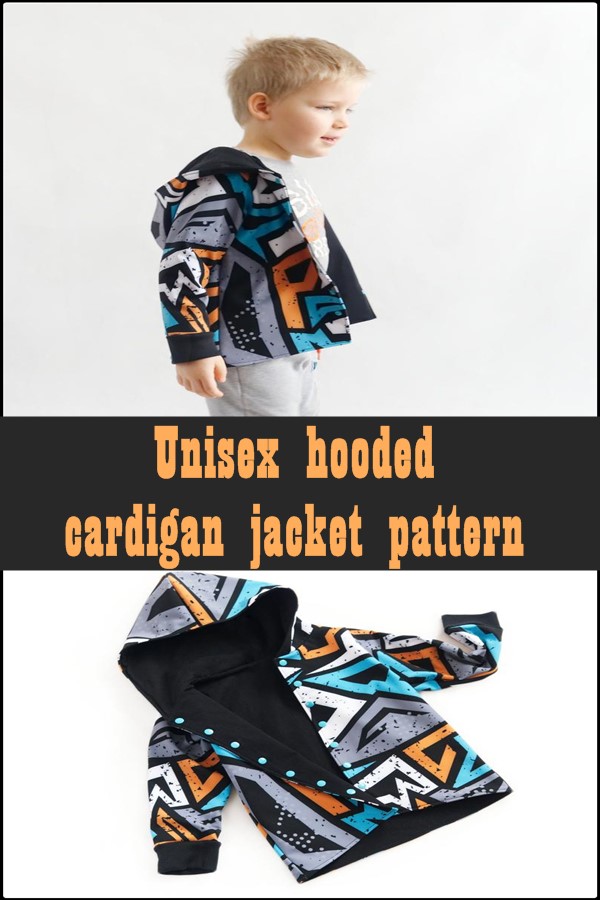 Using a different color of fabric for the lining is going to make this cardigan look great. Allow yourself to choose and mix the different colors of the fabric for the best results.
To make this cool Unisex Hooded Cardigan Jacket you will need:
You can get your digital pattern by clicking on the link below. Please note that this is not a paper pattern.
---
---
More boys sewing patterns here -->
There aren't as many great sewing patterns for boys as there are for girls, but we are saving all of our favorites to our Pinterest board for boys sewing patterns here. Check it out and pin and save your favorites to your own boards for later. Enjoy!