Kids Classic Pajamas sewing pattern (2-10 yrs)
|
All articles may include affiliate links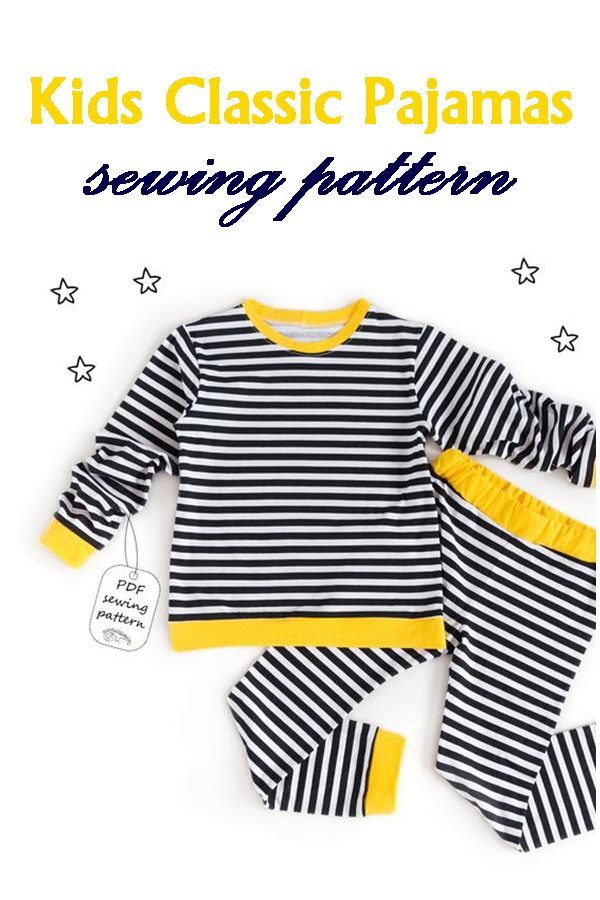 What is the key to keeping you in a good mood all day? The most common answer according to medical research would be getting a good night's sleep. This is why resting with maximum comfort, dressed in light and soft pajamas is especially important for children and adults.
Nowadays, pajamas are not only an item in the wardrobe for sleeping and keeping you warm during sleep time, but also a comfortable home garment that allows you to move around the apartment comfortably in the evenings as well as for those "lazy" Sunday mornings. 🙂
The word "pajamas" comes from the Persian pāyjāmeh. This is where the description of this type of casual clothing first appeared. At the time, pajamas were only comfortable loose pants with a belt at the waist. The modern pajamas obviously also got a top half and became associated with comfortable clothing for night wear.
Children grow up very quickly, and as they grow, they need to change their wardrobe regularly, which also applies to children's pajamas. That is one of the reasons why we are bringing you this great Classic Pajamas sewing pattern. Besides being an awesome pattern, it also covers lots of sizes from 2 up to 10 years old kids, which means as your kid grows you can keep using this pattern to make a new pair.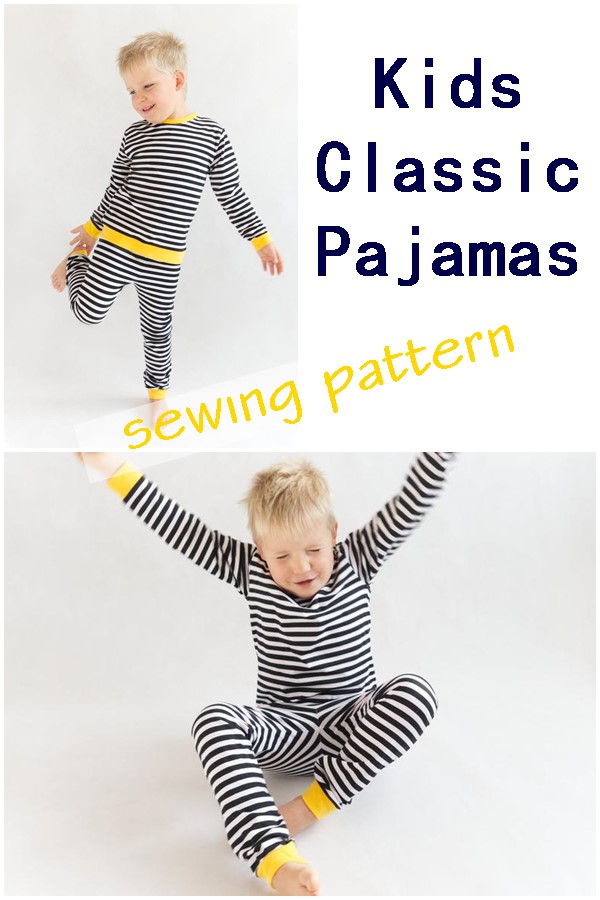 It is an easy sewing pattern to work on, where you definitely don't need a serger. The pattern includes full color step-by-step instructions and with stitching lines diagrammed right on the photos you don`t need to guess where to sew.
The designer has also given you two variations from which you can choose, long and short sleeve pajamas. Just choose the fabric accordingly and you can have winter and summer pajamas for your kids. For the summer version, we obviously prefer short-sleeved pajamas unless you live in a cold climate. The ideal fabric is a soft natural cotton knit as it cools the body very well, it is durable and has an anti-allergic effect.
For the winter version of pajamas, keep your little ones cozy with the long sleeve shirt option. The fabric should be a warm thicker knit or flannel for maximum coziness. Flannel is extremely comfortable for the body. This fabric is comfortable, soft and warm. Keep in mind that when choosing the fabric for sewing the pattern is intended for fabric with some stretch.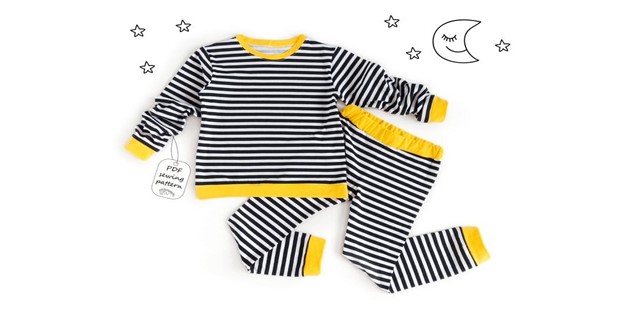 Since a sewing pattern is only ever a template to use for your own design ideas, you can always add some of your imagination and your own details to make each pajamas set you sew unique and special for your kid. Add a fun applique or their favorite cartoon or literary character. Or just a handy pocket for a tissue.
For sewing a set of these awesome pajamas you will need:
Knit fabric (designer`s recommendation: jersey),
Elastic,
---
---