Insulated Snow Mittens FREE sewing pattern
|
All articles may include affiliate links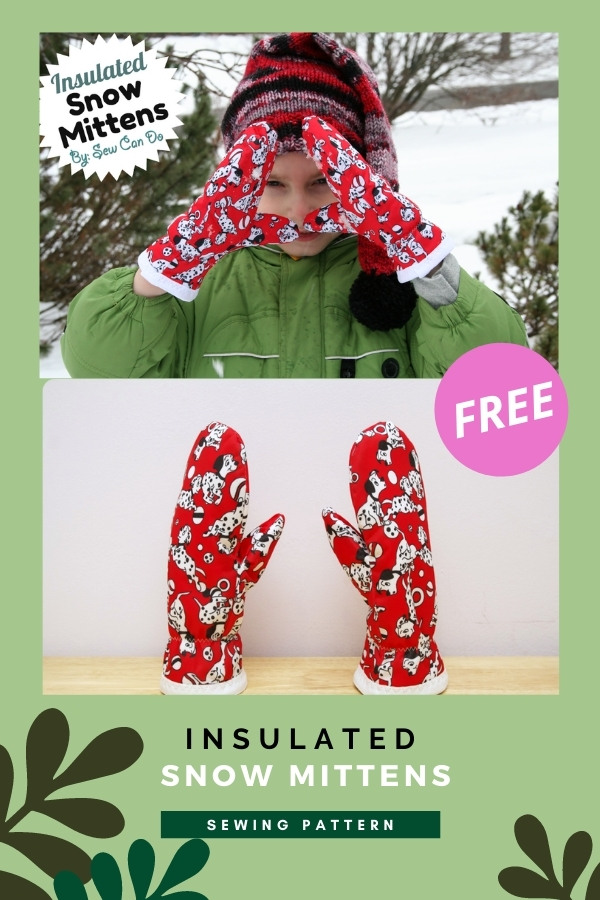 Here's a FREE pdf sewing pattern for Insulated Snow Mittens from the generous and super-talented designer Cheryl from Sew Can Do.
Cheryl became fed up with the flimsy knit, fleece, or otherwise impractical mittens that you could buy for kids. None really keep their hands warm or dry. So what did she do? She designed a pattern to make some herself to keep her little one's hands nice and warm and she gave us all the tutorial for free.
This pattern creates some really robust mittens that can deal with all those snow-related activities like making and handling snowballs and going on sled rides for example. As Cheryl says – the winter can be downright frigid and little hands need to stay toasty!
The finished mittens use lots of awesome materials that make them waterproof on the outside, cuddly soft on the inside, and with a thermal layer in between they really keep out the cold. As Cheryl says this is the trifecta of a great mitten!!
In another FREE tutorial which you can read HERE, Cheryl made some DIY Snow Pants. As an added bonus, if you make the snow pants then with the scrap fabric leftover you will be able to make at least 2 pairs of mittens! Now that is a bonus to shout about!!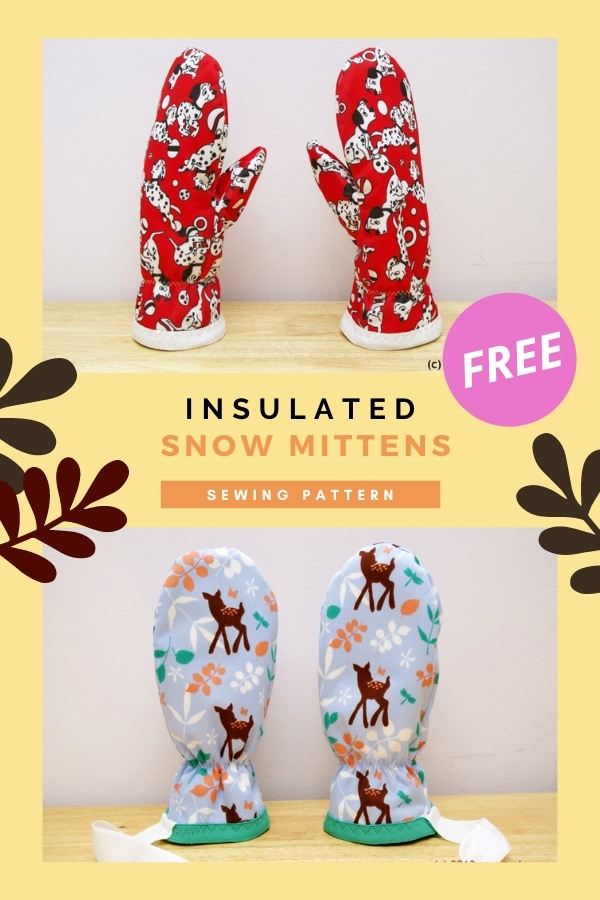 What you will need to make a pair of Insulated Snow Mittens:-
¼ yard of Anti-pill or Micro Fleece. The designer says this makes a cuddly, hardwearing lining,
¼ yard of Thermal Batting aka Insulating Lining. The designer points out that this was traditionally used for making hot pads. Its needle is pricked with silvery mylar to add the critical insulate so the warmth stays in and the cold stays out,
¼ yard of PUL (polyurethane laminate). The designer comments that this is a laminated polyester traditionally used for making cloth diapers. It's ideal because it's waterproof and lightweight.
½ a yard of ¼" wide elastic,
½ a yard of FOE (fold over elastic). You can learn more from the designer about FOE by clicking HERE,
Note- The fabric amounts above are in case you're only making mittens. This will make several pairs and fit approximately ages 2 to 8 years.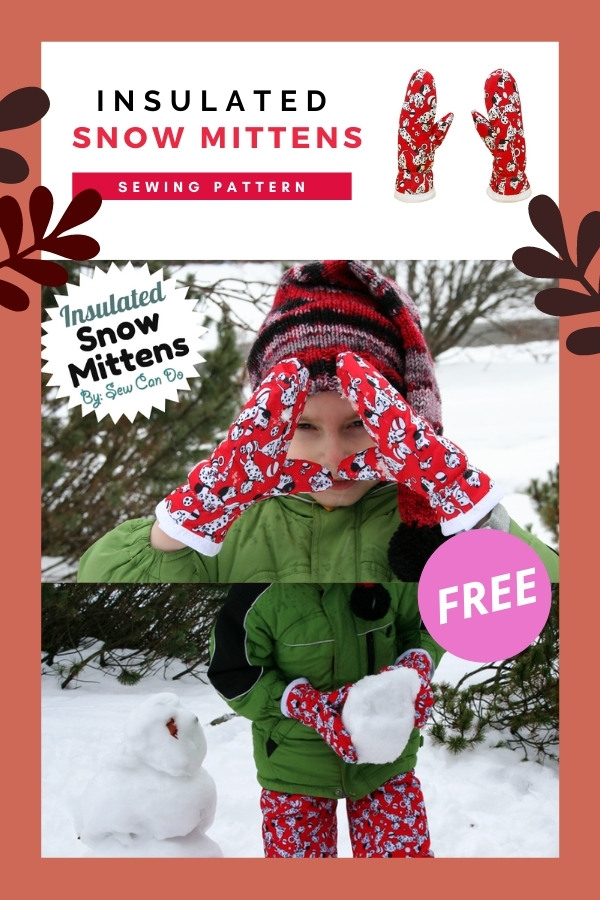 If you would like to download the FREE pattern you can click on the purple button below.
Click here for the FREE pattern
Downloading this free pattern? Great! You would make our day if you 'bought us a coffee' to help with the site running costs. Thank you.

Even more free kids sewing patterns here -->
If this isn't quite what you are looking for but you really want a free pattern, then do take a scroll through our
Free Kids Sewing Patterns Pinterest board.
Pin and save all of your favorite sewing patterns to your own boards to make them easy to find later. Don't forget to pin this pattern too.