FREE Mermaid tail blanket pattern (toddler to adult)
|
All articles may include affiliate links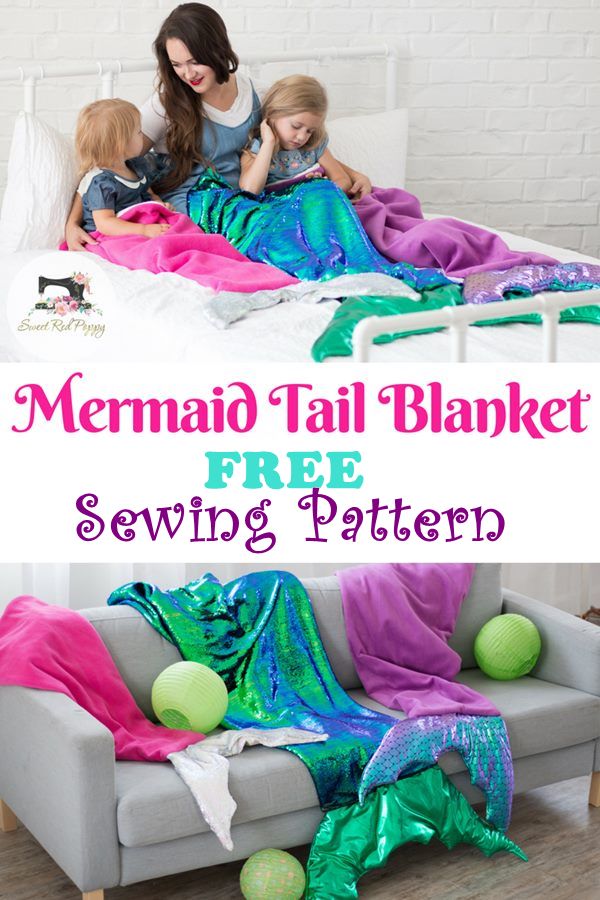 In the autumn and winter and even some spring days, it's the perfect time to enjoy yourself around the house with a cup of warm tea or hot chocolate that keeps you and your family warm inside. Time for a great movie while you're relaxed on the sofa wrapped in a warm, soft blanket. However, wouldn't it be wonderful if your kid could have a blanket like this one. However, that's exactly what they can have with this lovely Mermaid Tail Blanket Sewing pattern. And best of all, this pattern is absolutely FREE. It also comes in three sizes for toddlers, children and adults so you could make one for nearly everyone.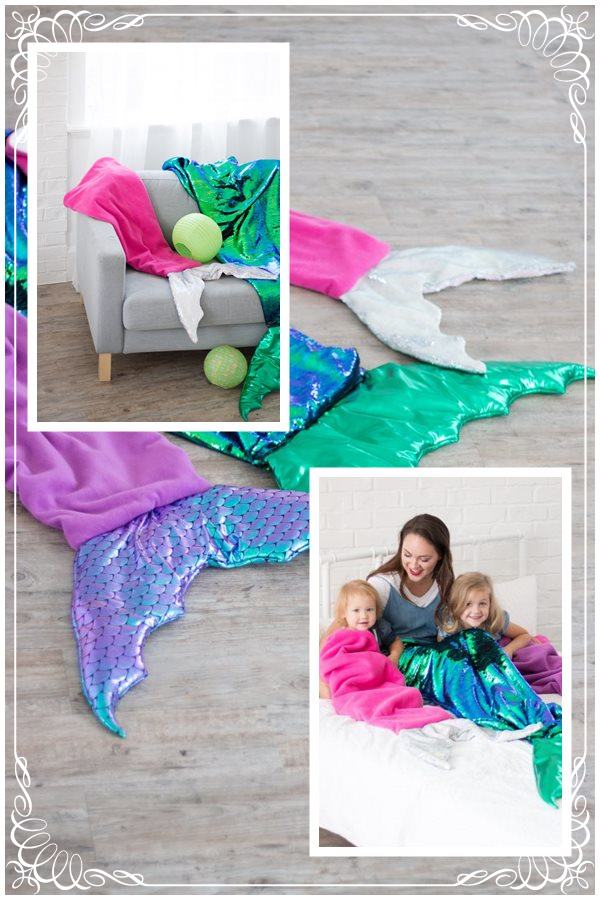 All little girls at one point in their lives are sure to of wondered what it would be like to be an actual mermaid. These mythological creatures, with the female head and upper body and the tail of a fish, are regularly depicted in literature, film, and music. There's a huge selection of cartoons, books and games about mermaids, especially for children, and it's just impossible not to love these beautiful creatures. As an adult, many of us are still mesmerized by sirens. This is exactly what the sirens do to people, seduce them by singing 🙂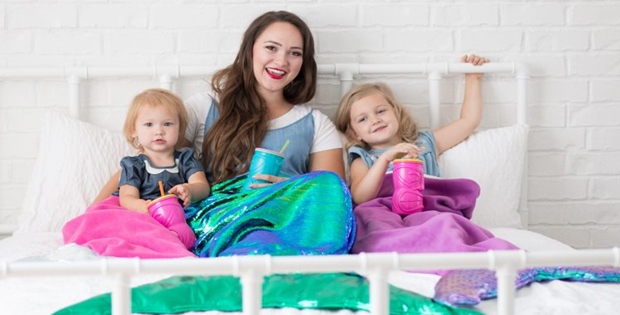 So this is your chance to make this lovely blanket for your whole family for your warm and cosy nights together. The pattern comes in 3 sizes: adult, child and toddler size. To make this blanket for an adult you will need fabric which is 54″ wide by 60″ tall, for children 45″ wide by 50″ tall and for toddlers 36″ wide by 36″ tall. Each Mermaid tail will need two pieces of material for the main body.
For the body of the mermaid, the designer chose two layers of plush fleece and for the tail, she chose reversible sequin fabric. She also mentions that you can switch the placement of the sequin fabric to the main body if you would like to replicate the green and blue mermaid tail. The choice of color combinations is numerous. The whole process of sewing a Mermaid Tail Blanket is described in detail by the designer in a step by step tutorial including lots of photographs, making it easy to follow.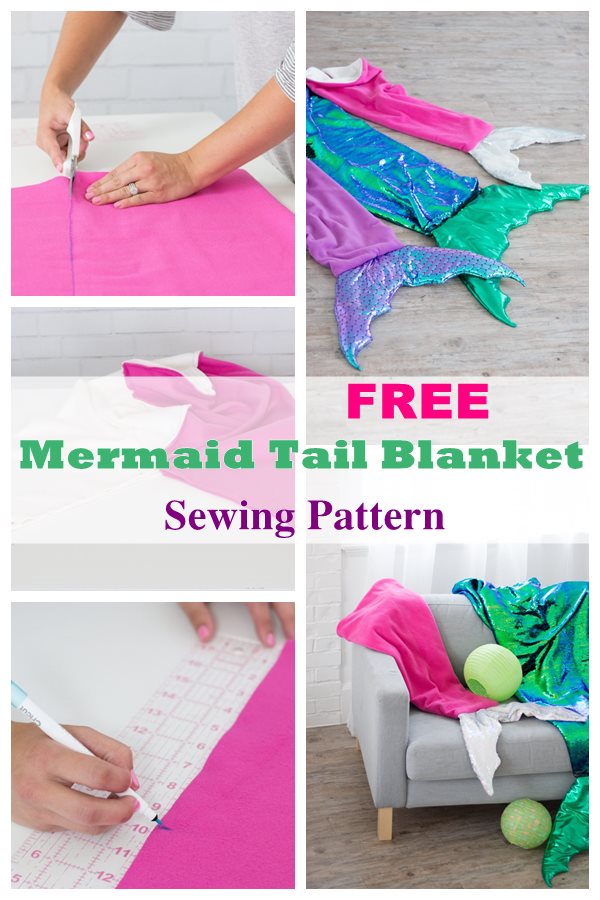 To make this beautiful blanket you will need:
Mermaid Tail Free Pattern (Toddler, Child, Adult)
Sequin Fabric (1-yard)
Plush Fleece (1-2 yards of each color depending on size)
Thermoweb StitchnSew Fleece or Batting
Rotary and Cutting Mat