Unisex PJ's pajamas sewing pattern (3 months to 12 years)
|
All articles may include affiliate links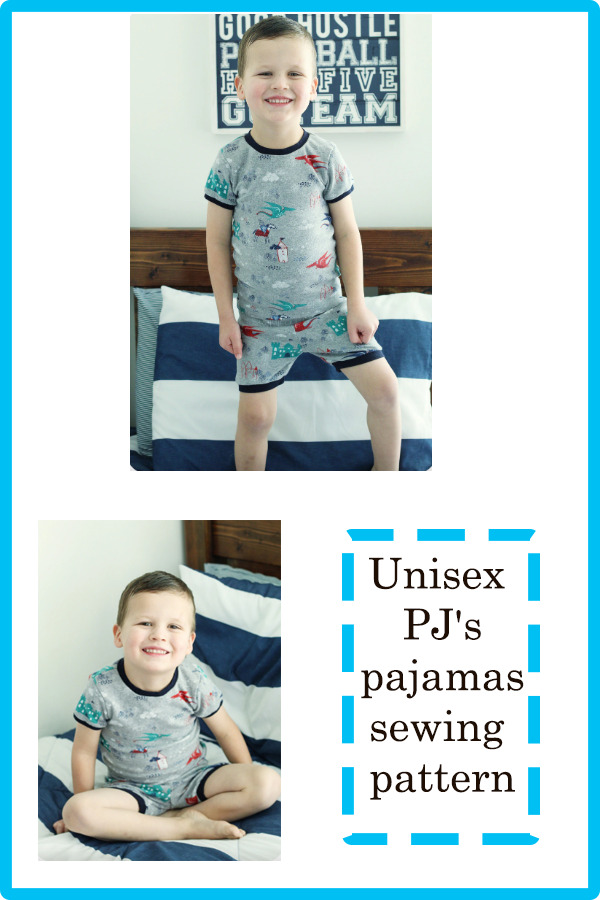 This Unisex PJ's pajamas sewing pattern comes in sizes from 3 months all the way up to 12 years. It's also a unisex pattern, so you can make one for your sweet boy, or lovely girl. The great designer as always doesn't just give you one pattern and that's it. She gives you lots of chooses. The pattern includes pants, shorts, long sleeves, short sleeves and a tank top. You can make different sets for every season!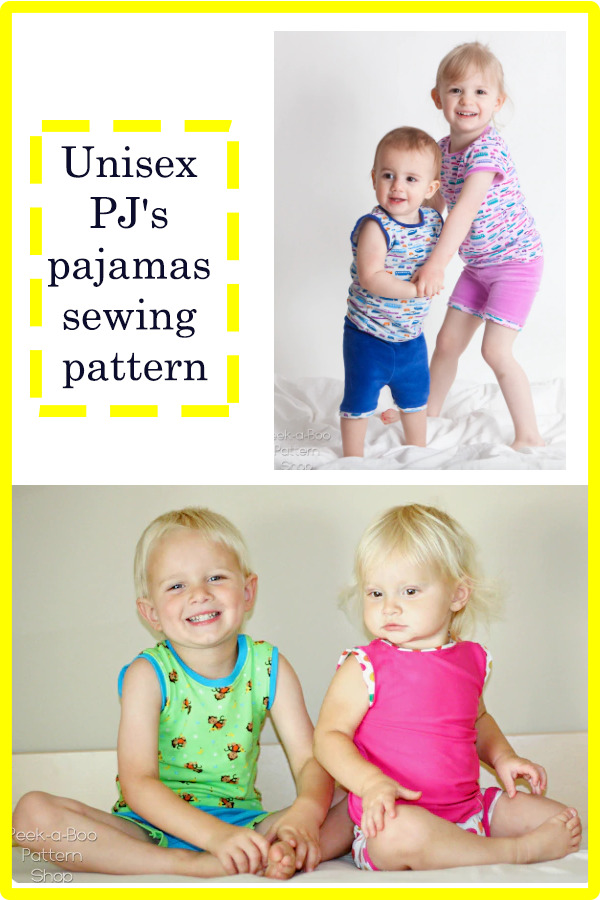 No matter if you have a boy or a girl, even if you have both, this pattern will be just what you want. You can make some for your kids, or if you want you can make some as presents for your friend's children as well. For rainy days, sunny days or snowy days – you name it, you can make a set for each. Your kids will have a lot of fun and sweet dreams in these cute pajamas!
Skill Level: Beginner.
Designed For: Knit fabrics.
Sizes: 13 different sizes covering 3 months to age 12.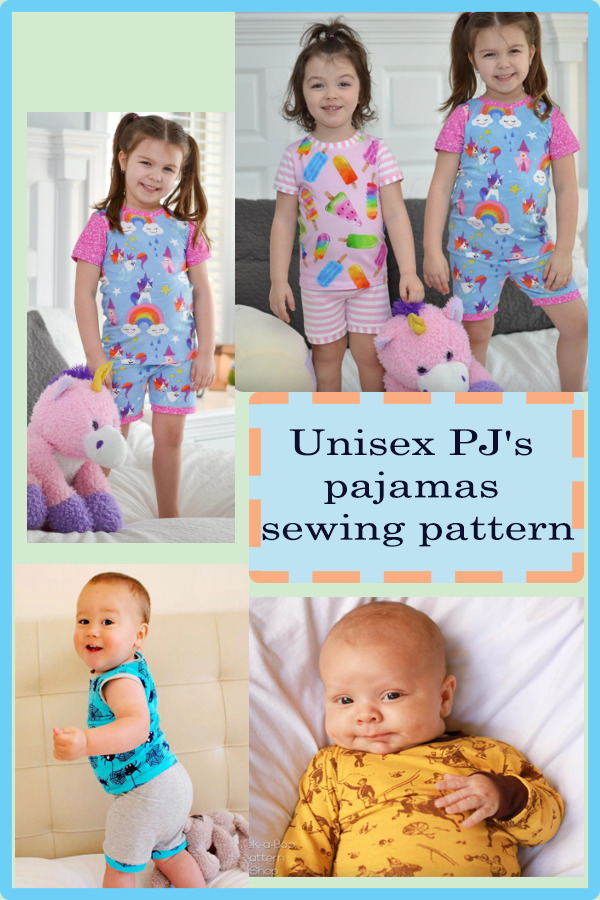 Customer reviews:
Abby D. from the United States says: "Making these pajamas was the third time I've ever sewn anything and my first time working with knits. The instructions were so easy to follow and they came together pretty quickly, considering my lack of skill. My daughter loves them and insists I make her more, so that's a big win in my book!"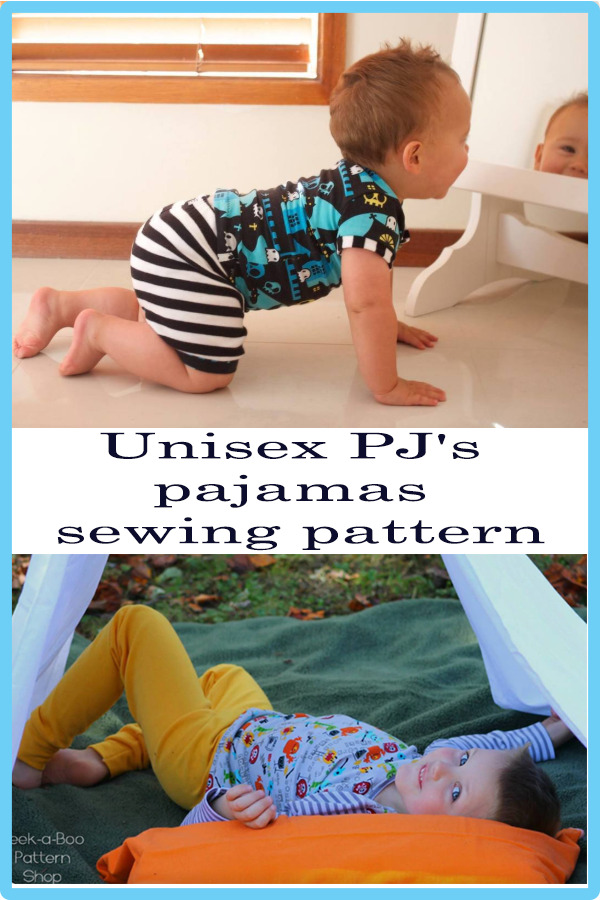 Peek-A-Boo Pattern Shop also has an awesome fabric store. Knitfabric.com is the place to go for stretch and knit fabrics. They sell sweatshirt fleece, minky, cotton lycra, stretch velvet, stretch denim, jersey knits, and super soft knit fabrics for sewing clothing. There's a large range of printed knits which are perfect for sewing kids clothing. There's a rewards scheme and flat rate shipping.
Don't forget to have fun sewing, but be careful – you will fall in love with this pattern sooner than you think! You will be making holiday pajamas, fun print pajamas, short sleeve, long sleeve, favorite character, cartoon faces… there's no limit to your imagination.
Enjoy!
If you would like to download the pdf pattern you can click on the blue button below.