FREE Toddler Fleece Scarf sewing pattern
|
All articles may include affiliate links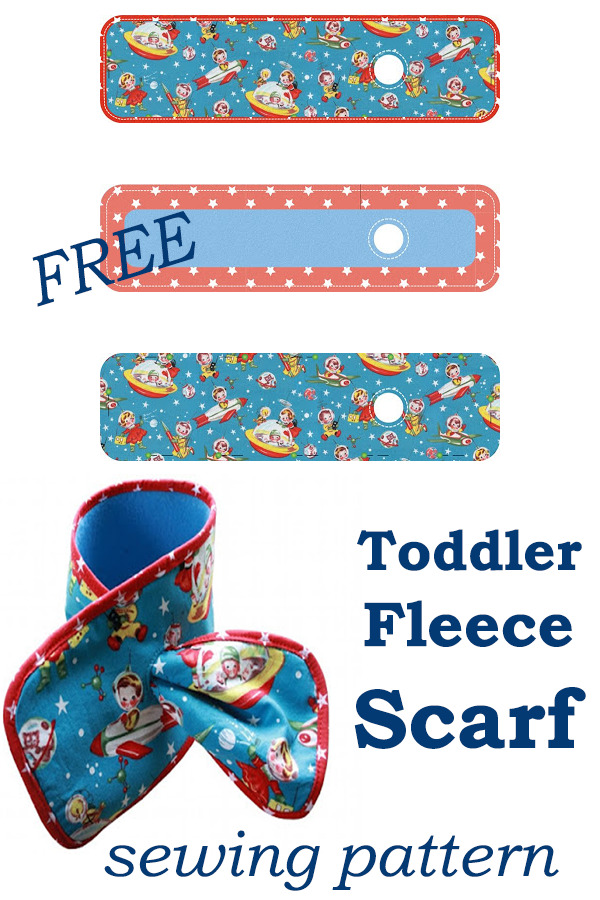 Do you have a super cute fabric laying around the house, that's just not the right size to sew anything bigger, but it's so lovely you just have to use it?! We have a great pattern for you! Here you will find a sewing pattern for a Toddler Fleece Scarf, and thanks to the creator of the pattern, Small Dreamfactory, you will get the pattern and tutorial for FREE! The weather is getting chillier so we better start stocking up on a few scarfs – we will need them soon!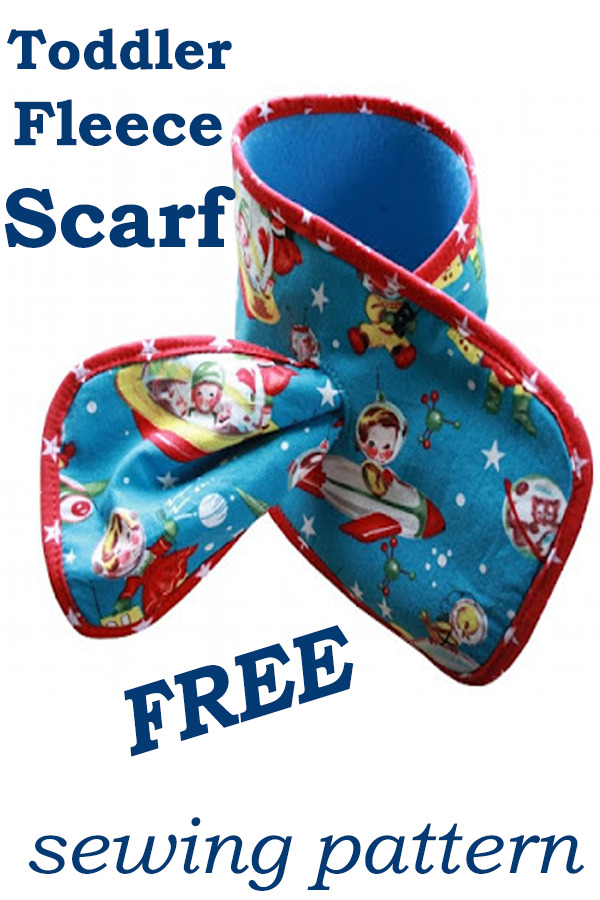 Materials needed for creating the scarf:-
Fabric – 70 cm by 15 cm (27 inches by 6 inches) (front scarf),
Fleece – 70 cm by 15 cm (27 inches by 6 inches) (back scarf),
A strip of fabric – 4.5 cm by 150 cm (2 inches by 60 inches).
This scarf has been designed for a one-year-old. You can adjust the pattern yourself, scale it to be bigger / longer, and you can make it for your toddler as well. And yes, even wear some matching ones. It's totally up to you!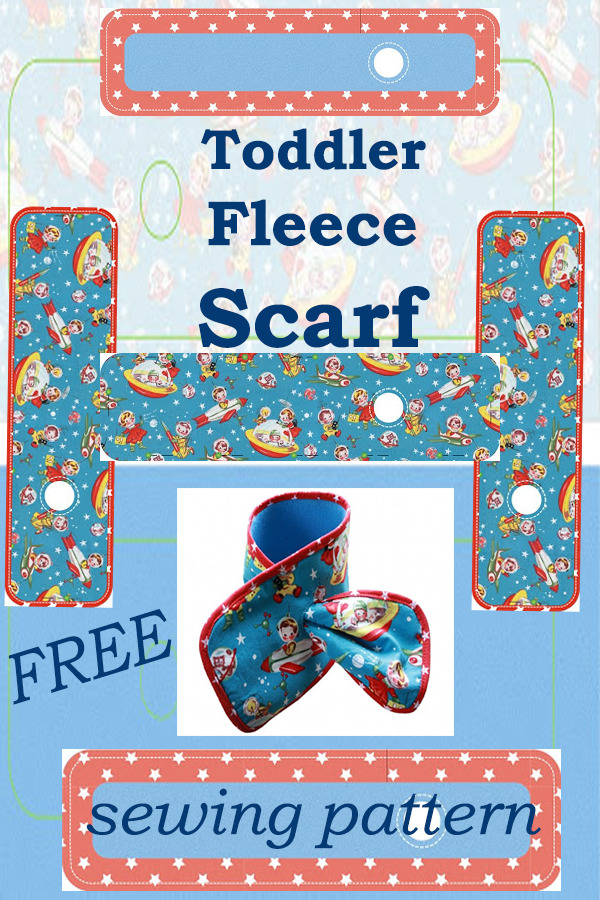 The scarf has a great feature, a little circle that allows you to tie it together nicely. You will be at ease since you won't have to worry about the scarf falling off or untying. And your little one will be peaceful and warm – that's what the autumn/winter is all about! Taking strolls and long walks while enjoying each others company.
If you are ready to make a scarf, then get your FREE pattern and tutorial by clicking on the button below!
Click here to get the FREE pattern
Downloading this free pattern? Great! You would make our day if you 'bought us a coffee' to help with the site running costs. Thank you.

Even more free kids sewing patterns here -->
If this isn't quite what you are looking for but you really want a free pattern, then do take a scroll through our
Free Kids Sewing Patterns Pinterest board.
Pin and save all of your favorite sewing patterns to your own boards to make them easy to find later. Don't forget to pin this pattern too.