50+ Baby and Childrens Romper patterns (free and paid)
|
All articles may include affiliate links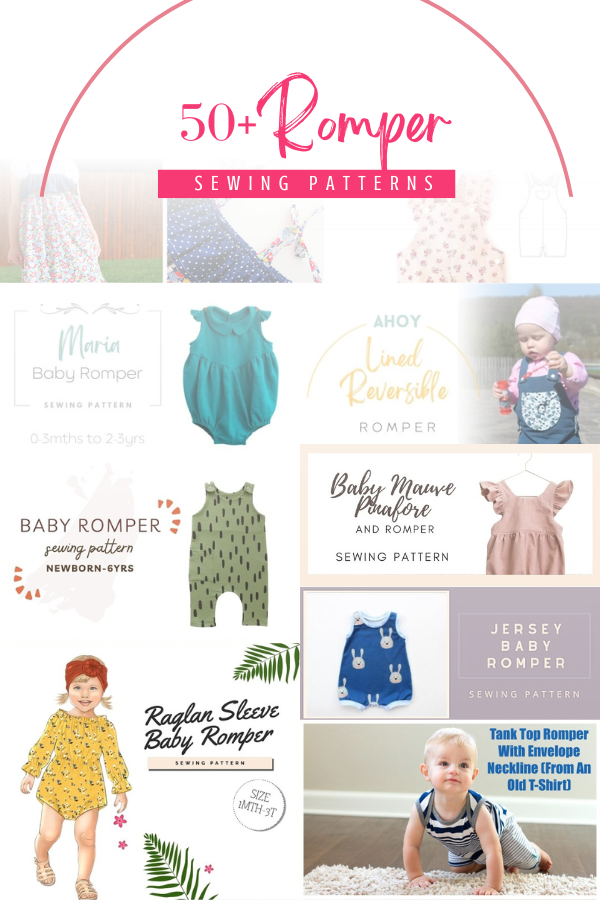 Greetings and warm wishes from SewModernKids! We hope this message finds you in good health and spirits, that your fabric stash is full and your sewing machine is well oiled and working perfectly. We're thrilled to introduce you to something that will surely bring a smile to your face and a touch of creative inspiration to your world – our meticulously curated collection of 50+ Baby and Children's Romper Patterns – both free and paid.
There's an undeniable charm in adorning the littlest members of our families with outfits that exude both comfort and style. Rompers, with their whimsical designs and cozy silhouettes, capture the essence of childhood in their very seams. Whether you're a seasoned sewing enthusiast or a curious beginner, our round-up post has been thoughtfully compiled to cater to a range of skill levels, allowing you to craft delightful rompers that will be cherished for years to come.
Picture the sheer joy on a child's face as they don a romper that was lovingly crafted with your own hands. The memories of laughter, play, and countless cuddles are woven into each stitch, making every romper a unique and cherished keepsake. As you embark on this creative journey, you're not just sewing fabric together – you're weaving stories that will be etched in the tapestry of childhood.
Within this round-out post, you'll find:
A Tapestry of Styles: From whimsical prints that capture the magic of fairy tales to sleek, minimalist designs that suit contemporary tastes, the collection spans a spectrum of romper styles. There's something to match every child's personality and every occasion.
Diverse Sizing: We understand that little ones come in all shapes and sizes. The patterns include a range of sizes, ensuring that you can create rompers that fit perfectly, allowing for both comfort and movement.
Comprehensive Instructions: Whether you're a seasoned seamstress or just starting out, the patterns come complete with comprehensive instructions and easy-to-follow visuals. Craft with confidence, knowing that we're here to support your creative endeavors.
Free and Paid Choices: We believe that creativity should be accessible to all. Our collection features a mix of free and paid patterns, allowing you to choose based on your preferences and crafting goals.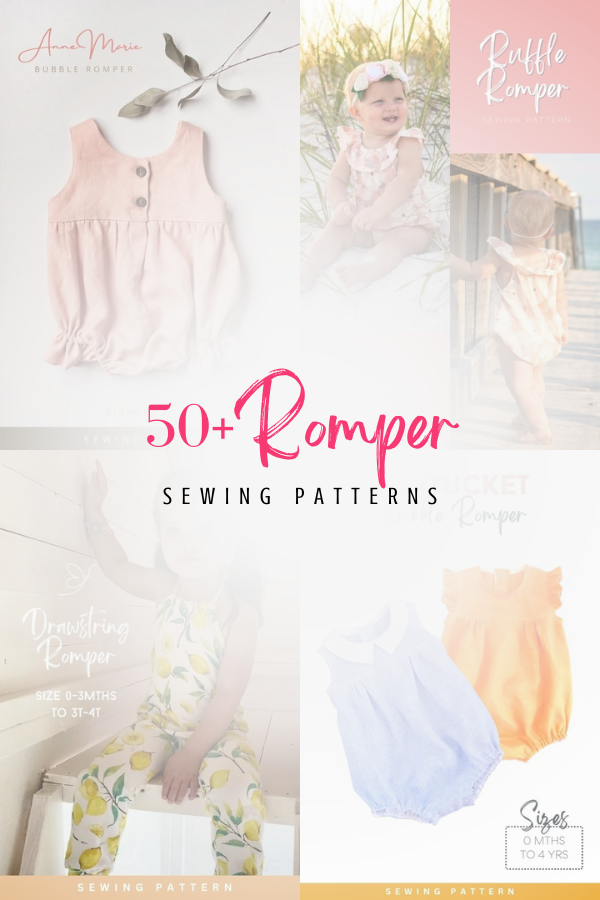 To explore this charming collection and embark on a journey of creativity, comfort, and cuteness, simply scroll through the inspiring list below. See something you like? Click continue reading to go to the full article or pattern download. Thank you for being a part of the SewModernKids family and for embracing the art of crafting with open arms. We can't wait to see the heartwarming rompers that will soon grace the wardrobes of the special children in your life.
Here's to the joy of sewing and the delight of dressing little ones with love!
50+ Baby and Childrens Romper patterns (free and paid)