FREE ruffle top dress or romper tutorial
|
All articles may include affiliate links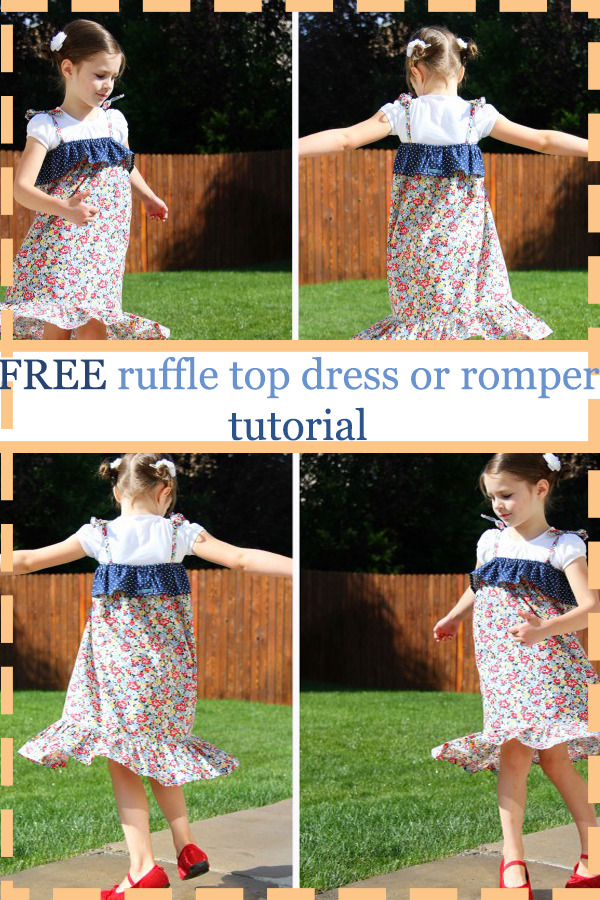 This article is about the FREE ruffle top dress or romper – which is a tutorial. This ruffle top (dress or romper/as needed) is pretty, and yet very simple to make. If you are a beginner sewer, or in a hurry, or you simply have a little time on your hands, or maybe even you need a last-minute outfit that looks cute too – this is your go-to tutorial!
With this tutorial, there is no sewing pattern to download. You have a step-by-step tutorial including lots of photos, which is very easy to follow. You only need to adjust the size to fit your own child – and you're ready.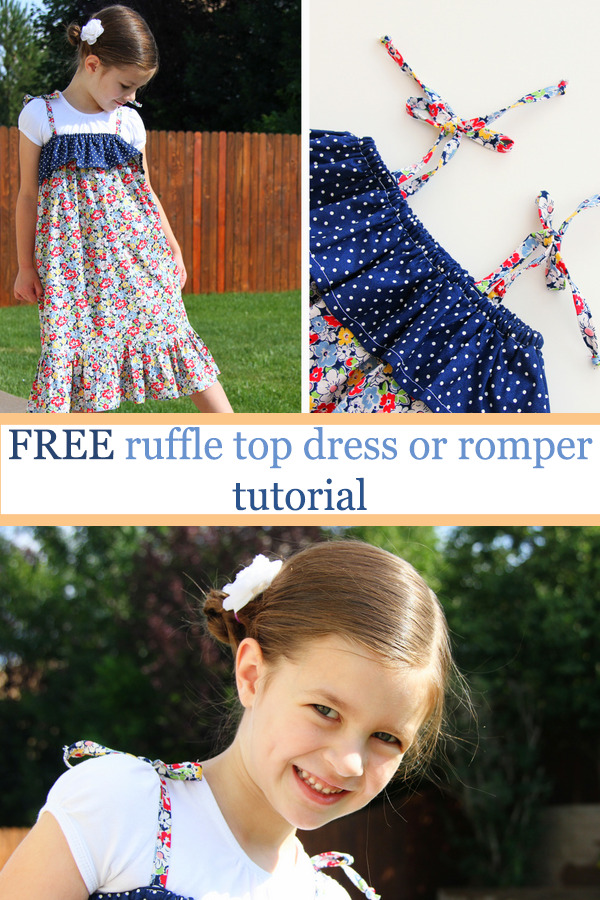 This is a pretty simple dress or romper to make, so you will have the time to add a ruffle on the end of the dress. The ruffle will give the dress a nice movement, which your girl will surely love. The author of this tutorial chose the colors red, white and blue for the 4th of July. You can choose any color that you or your girl love, make it mono-color, or rainbow and sparkles, or whatever you wish.
You now just need to read the tutorial, grab some materials and get sewing.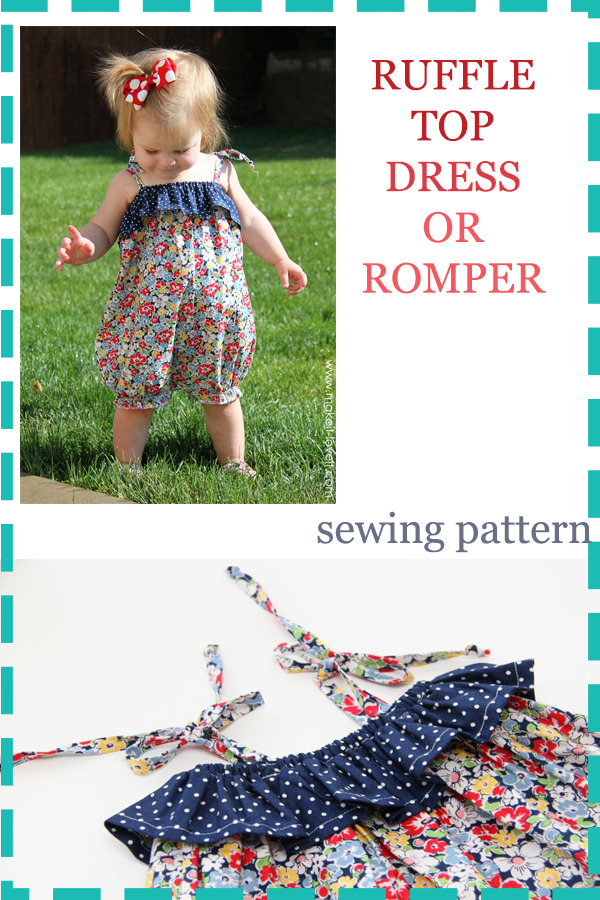 Even more free kids sewing patterns here -->
If this isn't quite what you are looking for but you really want a free pattern, then do take a scroll through our
Free Kids Sewing Patterns Pinterest board.
Pin and save all of your favorite sewing patterns to your own boards to make them easy to find later. Don't forget to pin this pattern too.
The romper is an excellent pick for your baby girl. If she just started walking and moving around on her own, the romper is a better choice than a dress. It will prevent her tripping over a dress, and she will have more freedom in her movements.
Don't forget to have fun sewing!