Baja Shorts Pattern – Sizes 3 months to 12 years
|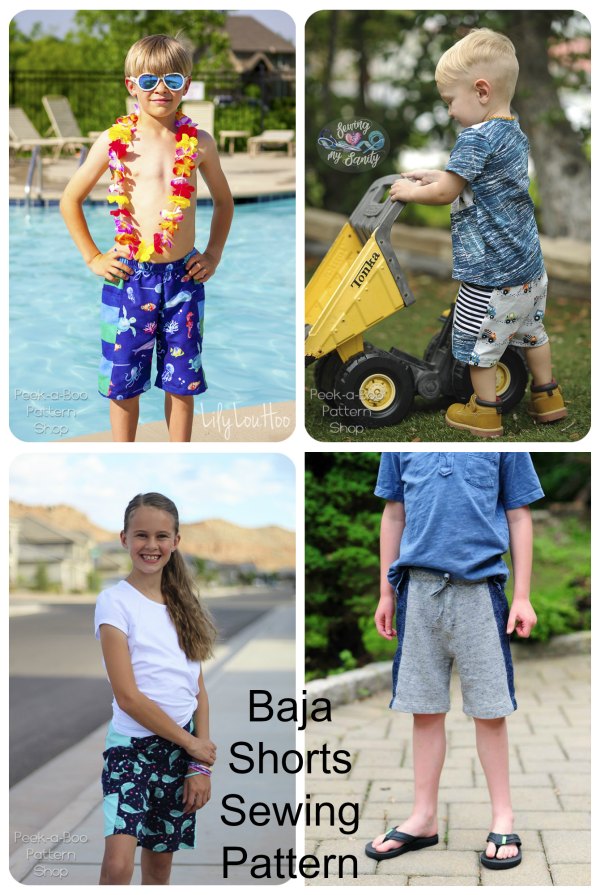 These Baja Shorts are a quick and easy project for a beginner sewer and if you want to download the digital pattern then click on the link below.
The Baja Shorts can be made from your favorite knit or woven fabrics and have an elastic waist that provides a comfy and flexible fit for active kids.
This sewing pattern includes the following options:
Shorties or Knee-Length
Optional Pocket
Optional Faux Drawstring
Optional Lining in sizes 2T to 12 for sports swimming.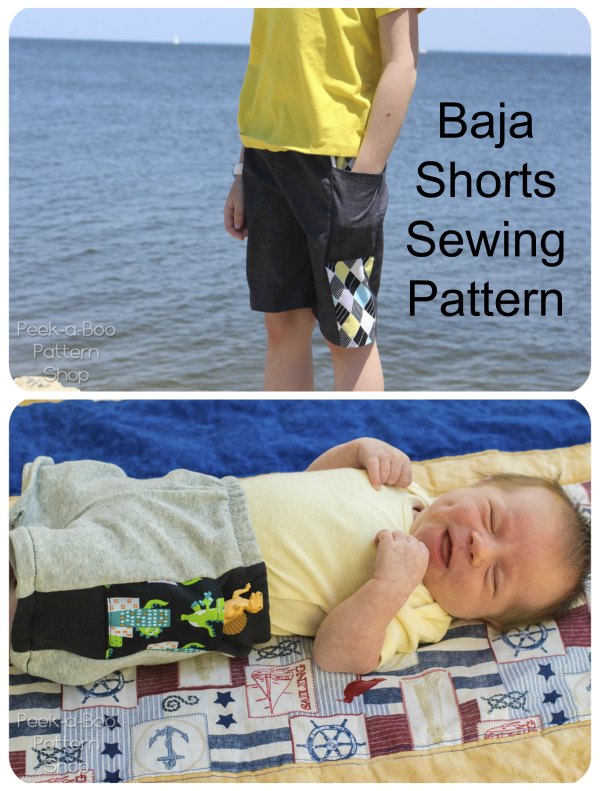 The Baja Shorts pattern comes in 13 sizes with 3, 6, 12 & 18 months for babies, 2, 3 & 4 for toddlers and 5, 6, 7, 8, 10 & 12 for children.