Unisex beatbox romper pattern (3 months to 14 years)
|
All articles may include affiliate links
Rompers appeared in the early 1900s in the USA and became popular as children`s playwear because of their comfy cut. In many ways, rompers were the first modern casual clothes for children. Since its appearance it never disappeared entirely and starting from the end of the 2010s, the rompers have returned in fashion to all ages, from kids to teenagers and even some adults like to wear them.
The Unisex Beatbox Romper that you can make with this sewing pattern is "a must-have" for any fashionable comfort-loving child. It is designed to fit both girls and boys and it will definitely be one of the kid`s favorite piece of clothing.
The pattern comes in 14 sizes from 3 months up to 14 years.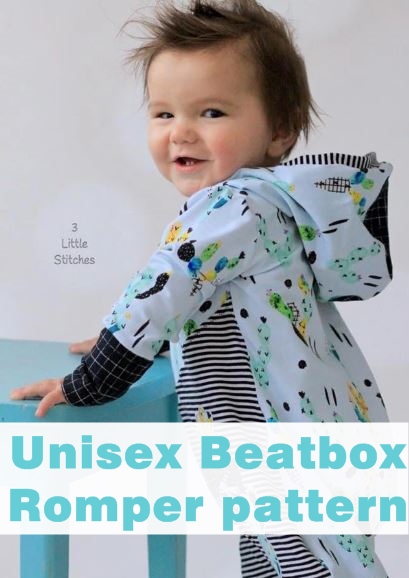 This romper is designed to be made using 4-way stretch fabrics with 50% or more stretch.
There are many, different types of fabric that you can use to make this cool Beatbox Romper. And then whether you choose animal print, vibrant or pastel fabric tones, they will delight your child with the comfort that they provide. The most important thing about wearing a romper is that they will be able to play in it and wear it all day long. Its design allows older kids to easily enter the jumper through the neck opening.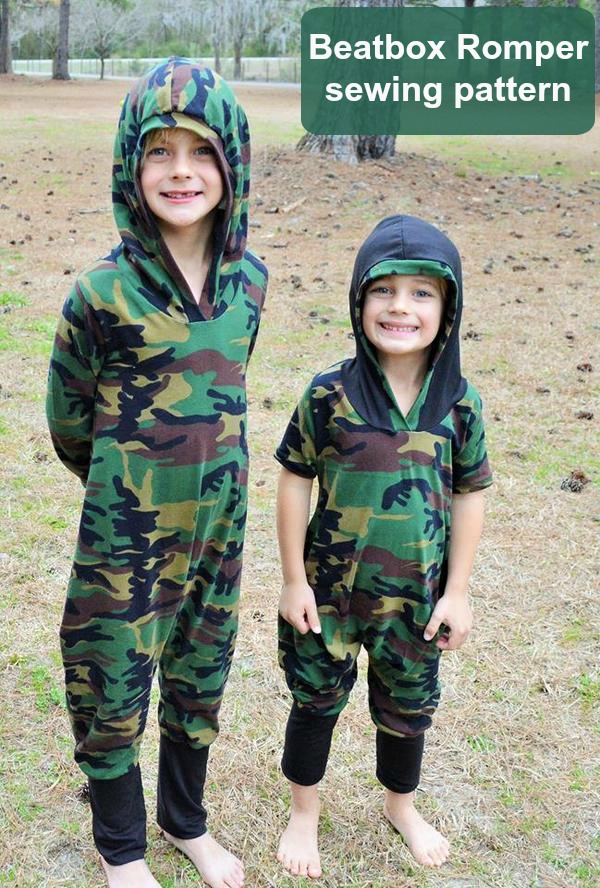 With this PDF sewing pattern, you will get pattern pieces and diagrams for all parts, fabric requirements and size charts, printing instruction and supply list and much much more. Within the step-by-step instructions, there are images included for each step which will help you greatly in the sewing process.
The designer has also included a 41-minute long free sewing tutorial on YouTube which you can see below:
The designer has given you lots of options when you make one of these rompers. You can choose to make it with or without a hood. There are three sleeve options and you have the option to add a pocket. And then for entry, it also includes crotch snap and no snap options. The designer says that big kids can enter this romper easily through the neck opening
So don't wait any longer, click on the link below to download the pattern, and get the supplies you're going to need and start sewing. When you finish making the first romper we think you'll want to make many more.