Reversible baby romper sewing pattern (newborn-36mths)
|
All articles may include affiliate links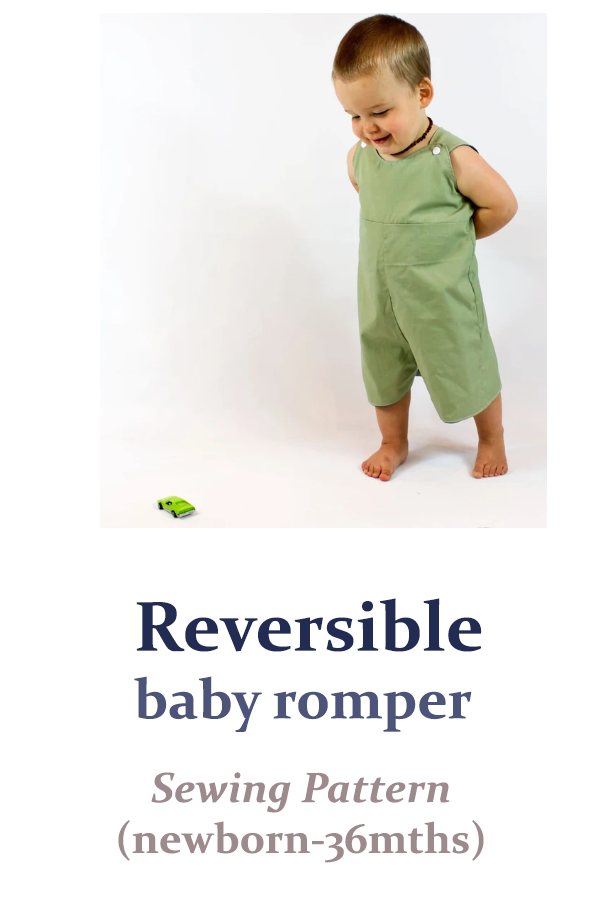 A very handy piece of clothing when it comes to a baby's wardrobe. This particular design is reversible, so by using two fabrics, you will get two rompers in one!
We particularly love this look on baby boys, but baby girls look adorable as well. A great romper for hot sunny days. By dressing it over a t-shirt you will get a more defined look, and it will be suitable for chillier weather.
It doesn't take long to make and it's an easy-to-dress and undress outfit.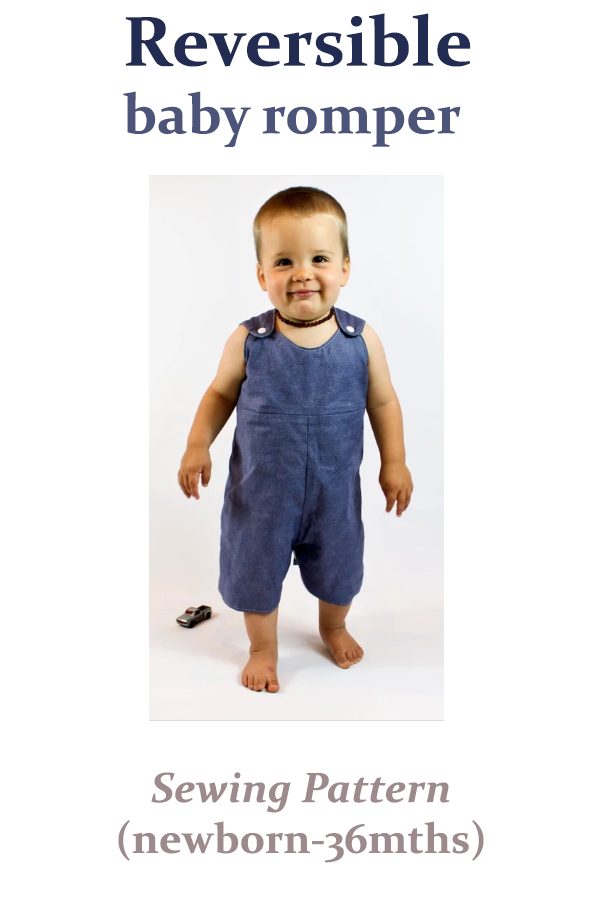 Are you looking for a sewing pattern that doesn't require a lot of time to make? Maybe you are short on time and you want to make a quick and easy outfit that also looks cute. Then this is going to be one of your "go-to" patterns.
The reversible baby romper pattern is designed to fit babies from 0-36 months and it includes sizes:
Newborn,
0-3 months,
3-6 months,
6-12 months,
12-18 months,
18-24 months,
24-36 months.
The sizing is accurate with real babies and doesn't need any adjusting.
Sewing Level: Beginner!
This Reversible Baby Romper Pattern Includes:
Printable pattern pieces for 8 sizes (NB-36 months),
Tutorial to make the baby jumper with snaps, buttons, velcro, or sewn shoulder straps,
Sewing machine directions,
Fabric suggestions supply list,
Budget-friendly ideas,
Helpful sewing hints and tips throughout the tutorial,
Step-by-step directions with 26 real-life images to help you understand the steps,
**NEW** A Helpful 15-minute video that tells you EXACTLY how to put the romper together,
100% Support from the creator of this pattern, who is a professional seamstress.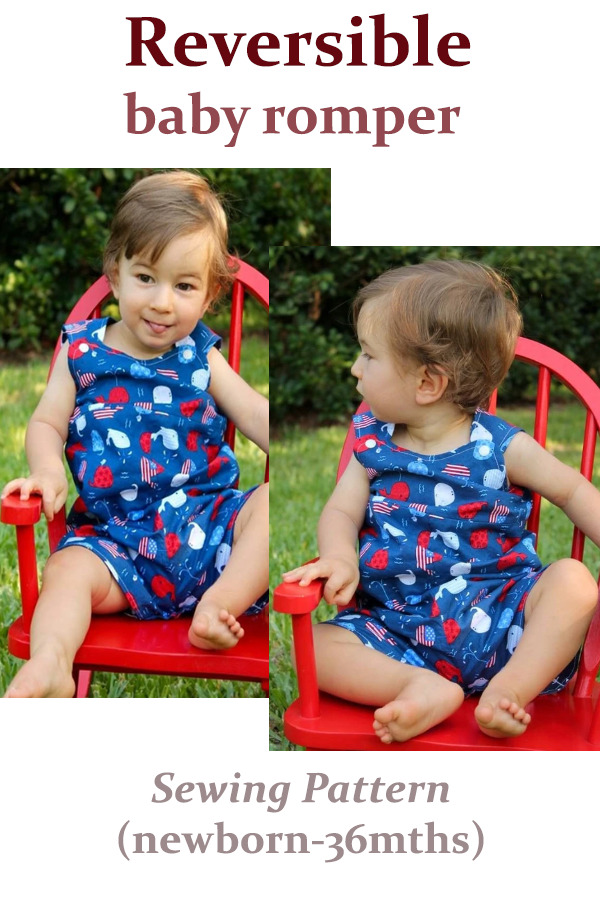 The designer gives you a lot of helpful tips and ideas, and detailed step-by-step instructions. The creator of this pattern says that you will definitely get it right the first time! So far she has received outstanding feedback from her customers with 23 of 23 5-star reviews.
So get your sewing supplies and start making this reversible baby romper! Have fun sewing!