Sun-kissed romper sunsuit sewing pattern for girls
|
All articles may include affiliate links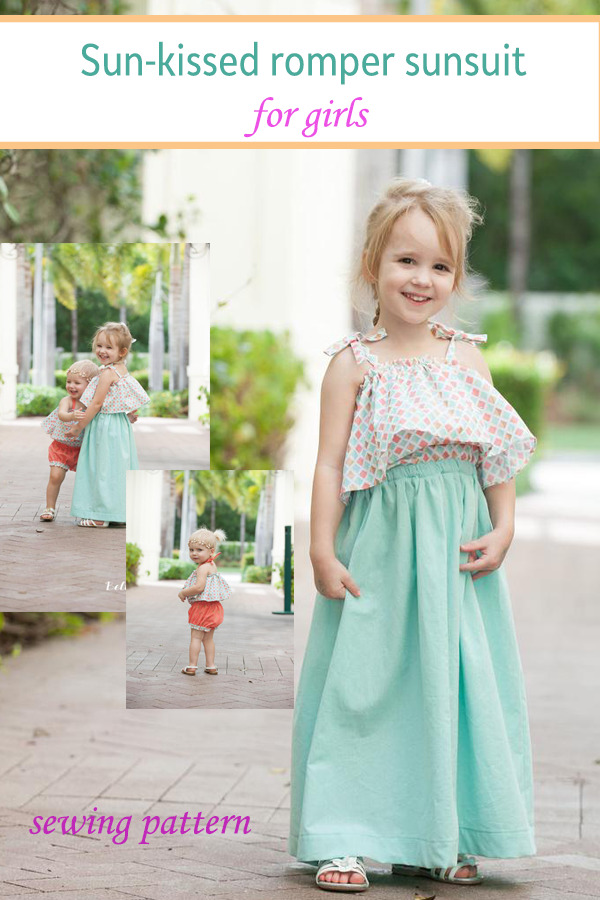 Sunsuits really are one of the best pieces of clothing for the summer! This particular sewing pattern has a vintage feel and it looks just adorable.
The version from the picture above, with the maxi baby blue dress and the cutest of straps at the top, takes us back to those long summer days, which makes us nostalgic, and we wish that summer would last the whole year. The option with the cute shorts in the picture below, we believe, looks even better!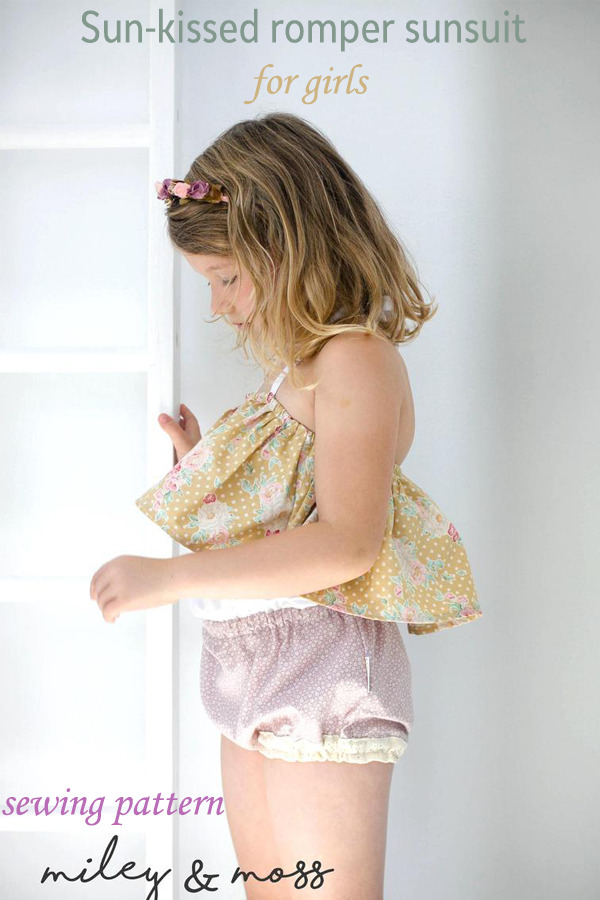 This sewing pattern for the Sun-kissed romper sunsuit for girls has two options for the straps: you can make it as traditional straps that tie on the shoulder, or you can make them as a halter. Whichever straps you choose, we guarantee that the romper sunsuit will be fabulous, and your girl is going to love it.
For our little baby princesses, this sewing pattern has an option with snap placket instructions, which allows you to change diapers much more easily. That's a really great feature in babies clothing.
You will also find included in this pattern dress length and maxi length as well as the rompers. If you choose this pattern you'll see that the designer has given you plenty of options.
Sewing Level: Confident Beginner
Sizes: 6 months to 12 years.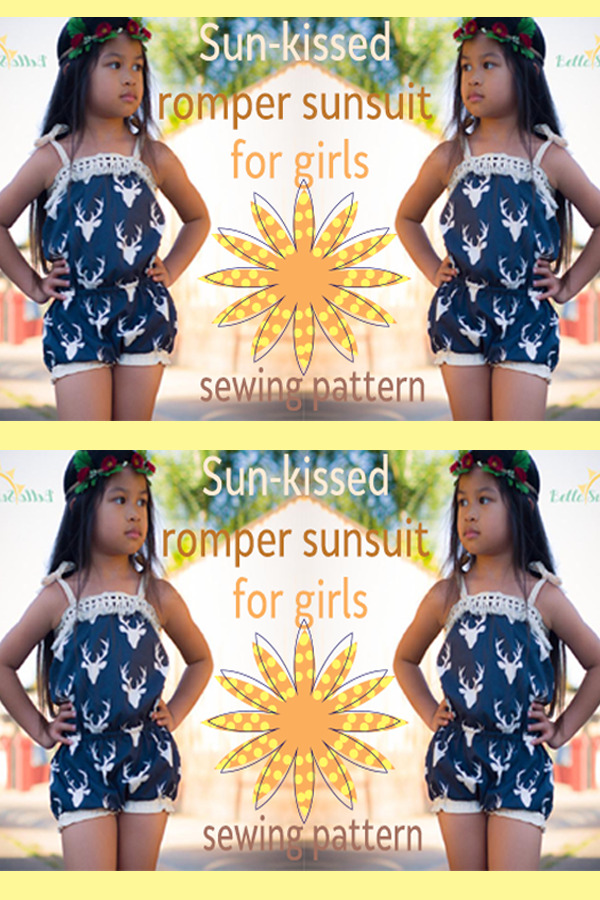 She will be as confident and adorable as she looks, in this Sun-kissed romper sunsuit for girls. It will bring a smile to your little princess, and you'll enjoy making those happy memories together. Get your sewing kit ready, and have a great time sewing!
---
---