Baby Bodysuit FREE sewing pattern (Preemie to 2yrs) + video
|
All articles may include affiliate links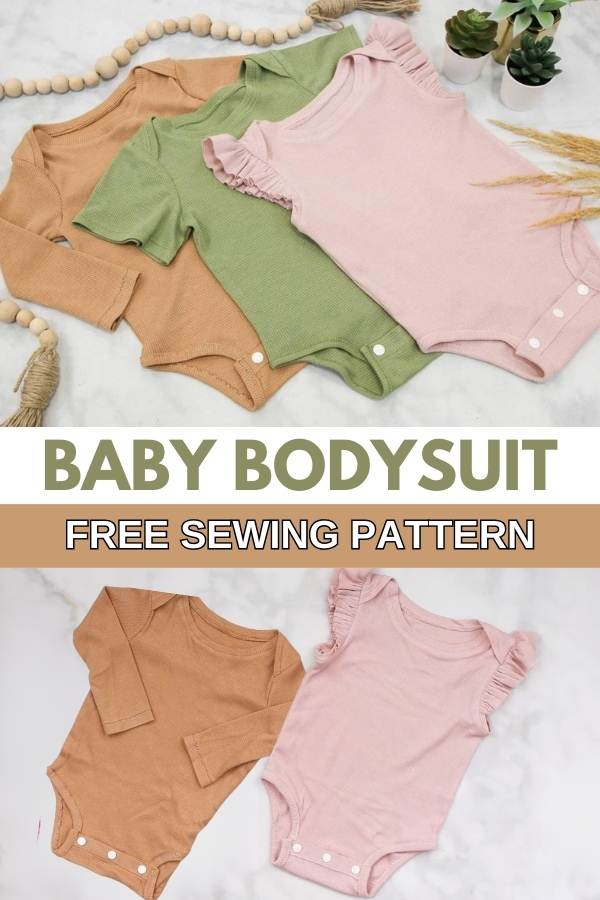 This is the Baby Bodysuit FREE sewing pattern from the designer Sweet Red Poppy.
This is a beginner-friendly step-by-step photo tutorial, video tutorial and pattern that comes in nine different sizes.
The designer always loved sewing bodysuits for her babies and now she is sharing her tried and true pattern with you! She amazingly sewed 90% of her babies' clothes and one of the things she loved the very most was making bodysuits! Every afternoon, she'd put all three babies down for naps and sew uninterrupted for an hour.
Besides writing a tutorial the designer has also produced a 3-minute video tutorial showing you how to make her Baby Bodysuit. You can watch the video below.
The designer recommends for the fabric that you use a medium-weight knit fabric with a content of 95% Cotton, 5% Lycra/Spandex. Having at least 5% Lycra or Spandex allows the fabric to have elasticity and bounce back to its original shape without getting stretched out over time.
To determine the stretch of your fabric simply stretch a 2-inch piece of the knit fabric in one direction and repeat this process in the opposite direction. Choose the direction of the greatest stretch to go around the head.
This sewing pattern uses a 3/8" seam allowance. Seam allowances are included in the sewing pattern.
When sewing this pattern, the designer says, you can use a variety of different techniques to finish the seams. First, you can use the stretch stitch on your sewing machine. This looks like a lightning bolt and allows seams to have more give, so the stitches don't pop when stretched out. If you don't have this option, use a zig-zag stitch and narrow the width of the stitch. The final option is to finish the seams with a serger. The serger creates a seam that is cut and finished in one step. This option creates a more professional-looking finish.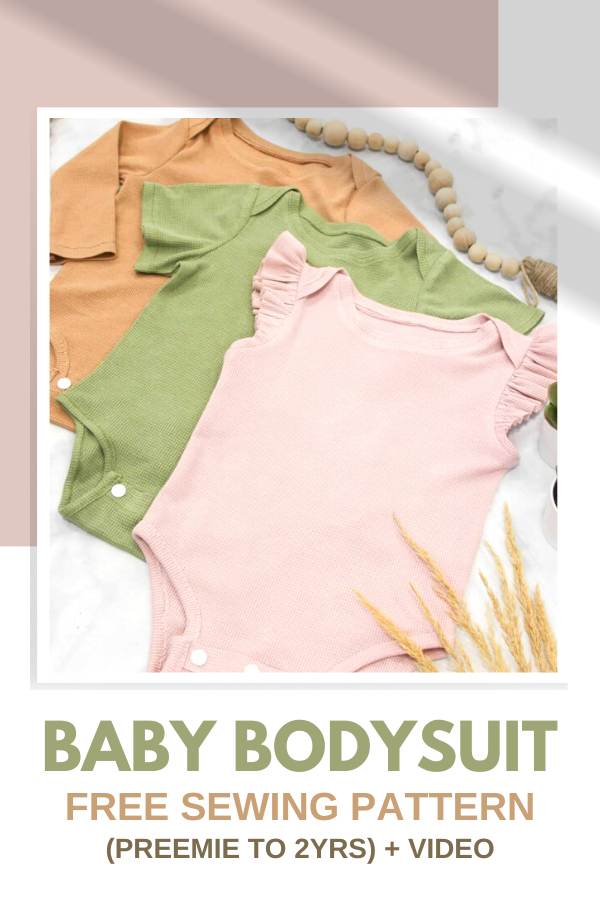 The free baby bodysuit sewing pattern comes in NINE sizes as follows:
Preemie,
Newborn,
3-6 months,
6-9 months,
9-12 months,
12-18 months,
18-24 months,
2 Years.
What's needed to make a Baby Bodysuit:
Thermoweb Soft Stretch Lite,
Knit Interfacing,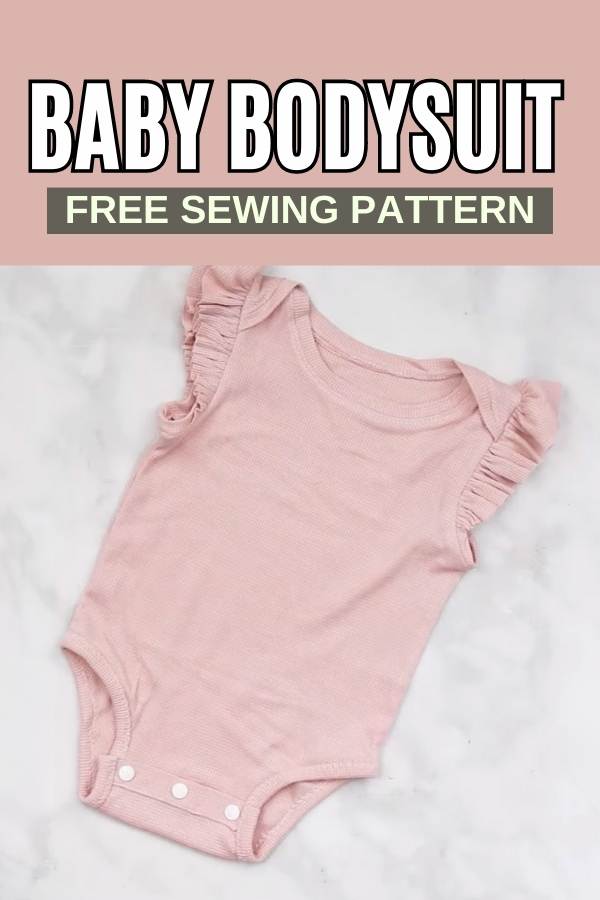 This download includes a professionally drafted, color-coded baby bodysuit sewing pattern in nine different sizes. Use the 1 by 1 inch printing guide to ensure accuracy and quickly put this pattern together with its no-trim pieces. Step-by-step detailed photos, detailed written instructions, and a video are also included.
If you would like to download the FREE tutorial and pattern you can click on the purple button below.
Click here for the FREE pattern
Downloading this free pattern? Great! You would make our day if you 'bought us a coffee' to help with the site running costs. Thank you.