Stuffed Cow Toy sewing pattern
|
All articles may include affiliate links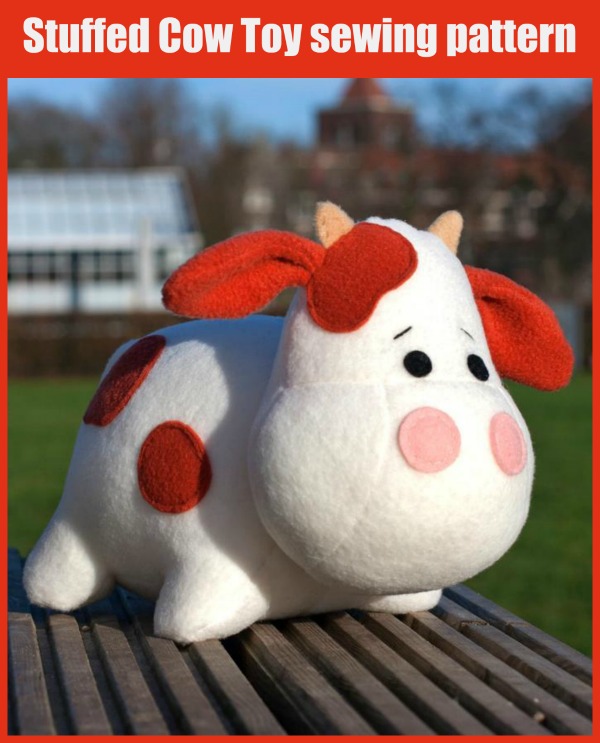 Here's a great sewing pattern for you to make a fabulous Plush Cow Toy. You can make your own stuffed cow for your self or it makes a great gift for a little one.
When you make yourself one of these adorable plush cow toys you will have so much fun and end up with a lovely toy that is 10 inches long.
This stuffed Cow pattern is perfect for an intermediate sewer and has been designed by DIY Fluffies. The designer is multi-talented making the pattern available in four languages as follows: English, French, German, and Dutch.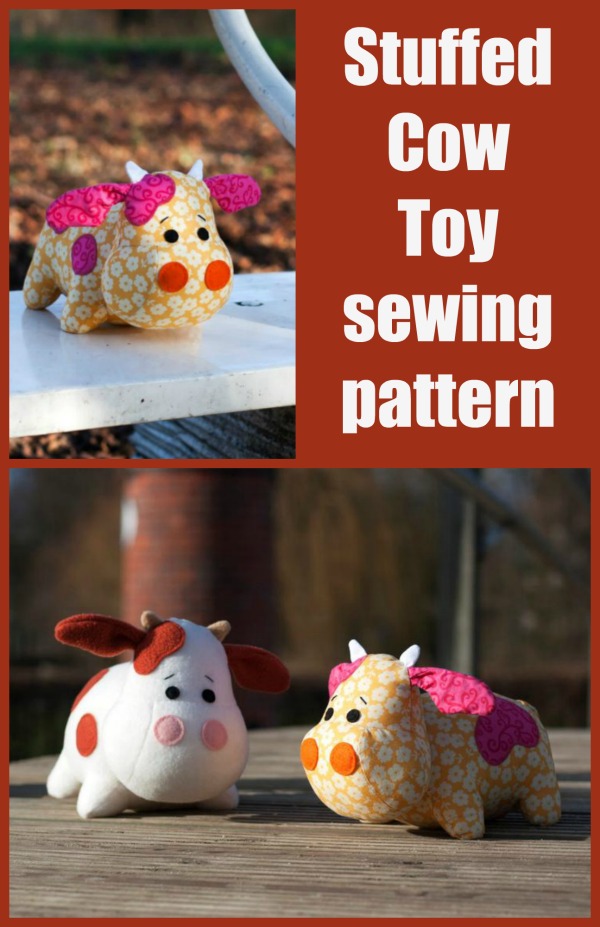 The fabrics used for the White Cow were fleece and felt. While for the Yellow/pink cow the designer used cotton for the body and spot and felt for the eyes, nostrils, and udder. Embroidery thread was used for the eyebrows.
This sewing pattern has a very detailed illustrated tutorial included. It is a pdf file that you can print out yourself. Click on the button below for the pattern.