FREE Switch Out Cape dress up sewing pattern
|
All articles may include affiliate links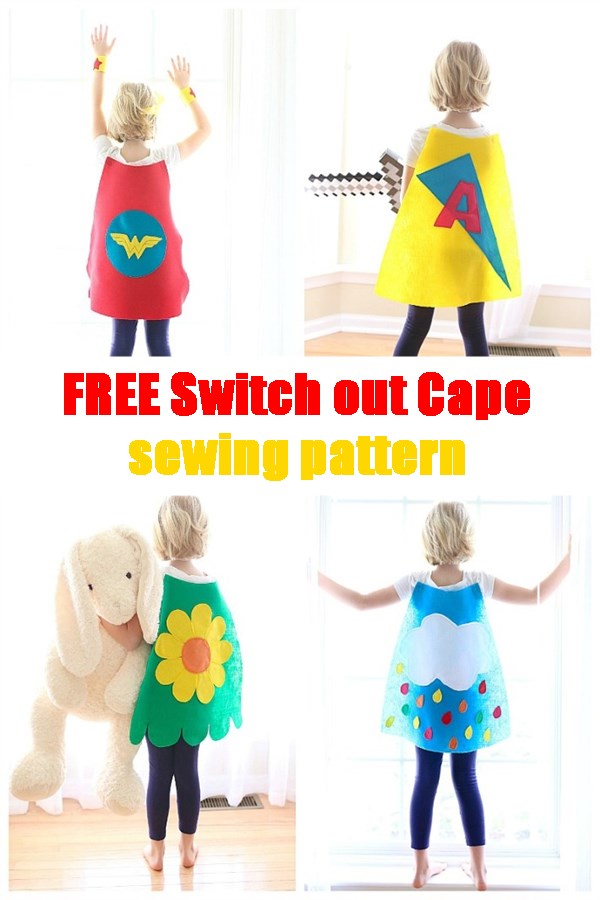 In this post, we've found a designer who has made a whole bunch of superhero capes, that we all know, are an indispensable part of many superhero`s outfits.
Let`s take a look at why we need capes? Superman was the first superhero who had power and abilities far beyond those of mortal men, and he wore a red cape. So, why do superheroes like Batman and Thor wear capes?
Some of them wear capes simply because they serve a practical purpose. Some use them to glide on air across cities, or shield them from harm like having a bulletproof cape, or to disorient their enemies. Superhero capes sure are useful.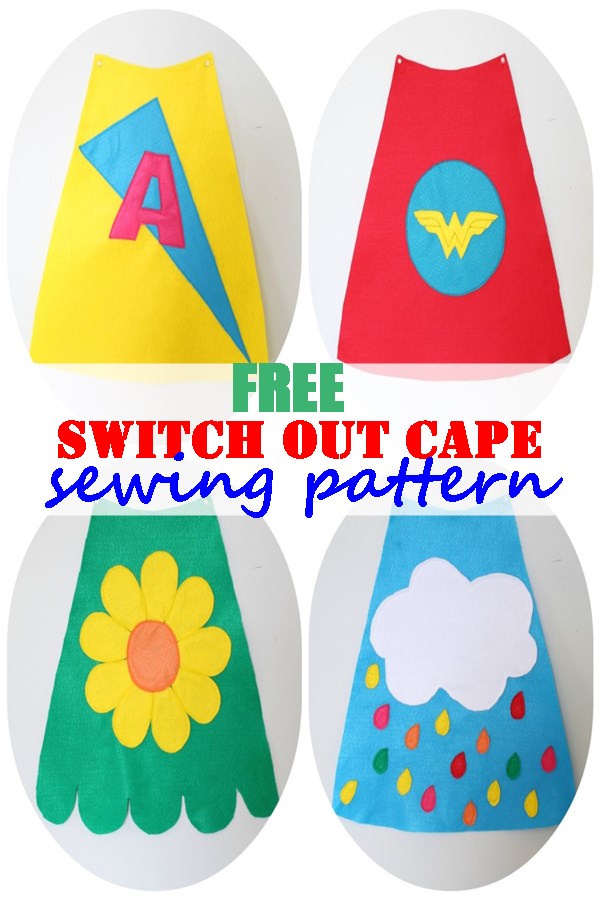 Surely there is no child, that at least once, didn`t think about what it would be like to have the powers of a superhero and to have one of those magical capes to protect them. With this sewing pattern, you can make your child`s dreams come true. They can be any superhero they want to be.
Even more free kids sewing patterns here -->
If this isn't quite what you are looking for but you really want a free pattern, then do take a scroll through our
Free Kids Sewing Patterns Pinterest board.
Pin and save all of your favorite sewing patterns to your own boards to make them easy to find later. Don't forget to pin this pattern too.
And another great thing about the Switch Out Cape sewing pattern is that it is completely FREE. If you would like a copy then you should click on the button at the end of this post.
This is a super fun project and the cape is simple to make. Very few supplies are required and you can easily customize it to fulfil your child`s wishes. The pattern comes in three sizes: 3, 6 and 9.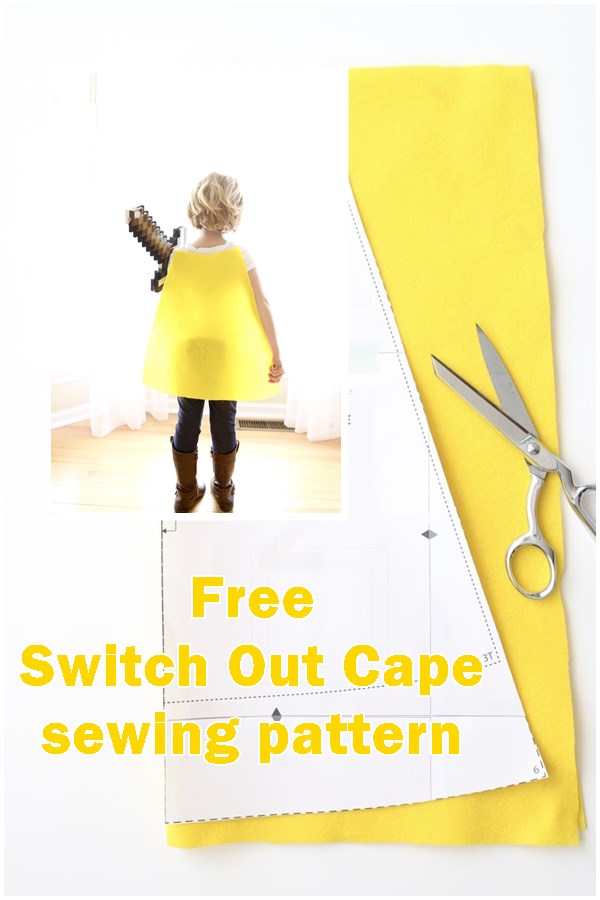 So now you need to choose some great felt fabric in a color you want, plus a simple t-shirt that you don`t use anymore, and then let your imagination do the work and create a unique cape for your little hero.
Supplies that you will need to make the Switch Out Cape:
Yardage of felt in various colors,
A T-shirt,
Sew-in Velcro/hook and tape (the soft and flexible kind is best),