Two methods for matching stripes when sewing – FREE tutorial
|
All articles may include affiliate links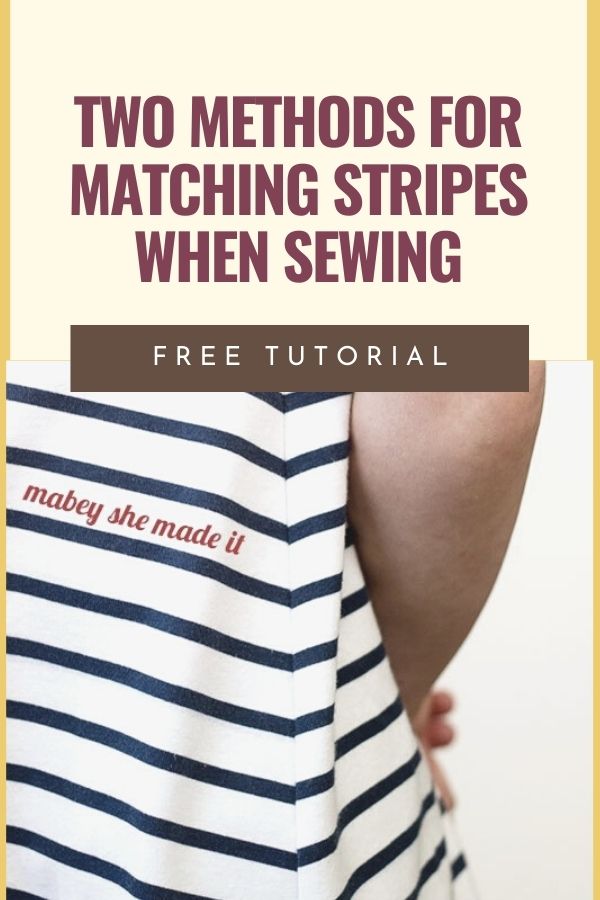 Here's a fabulous FREE sewing tutorial from the very talented designer Maybe She Made It.
This awesome piece of training shows you how to match stripes when sewing. And you won't just get one method the generous designer gives us all two methods.
So as the designer says – have you ever bought a striped shirt or skirt and then realized once you were home that the stripes don't match up? It's annoying and doesn't look great and when you're paying for clothes you want them to look right, not cheap.
The absolute exact same principle applies when you're sewing. When you match up those stripes it looks awesome, and there's a great sense of accomplishment when you've matched them up perfectly.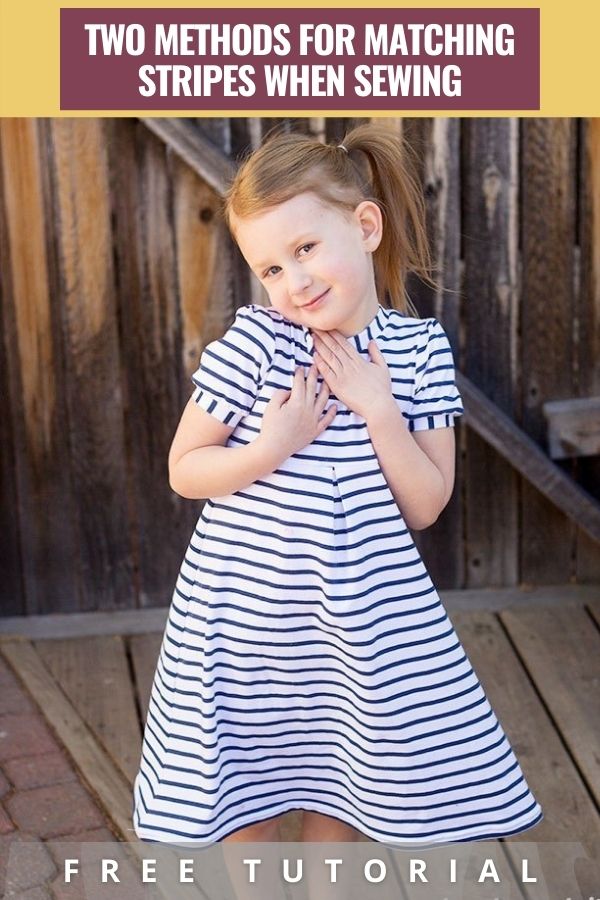 But exactly how should you cut out your pieces of fabric so the stripes match up every time?
If you're trying for the first time or if you're not comfortable matching stripes yet, the designer recommends that you test out both methods on scrap fabric to find which method works best for you.
What is most important is that whichever method you choose make sure that if you're cutting on a fold that your stripes are matched up exactly before cutting or they'll never match up after.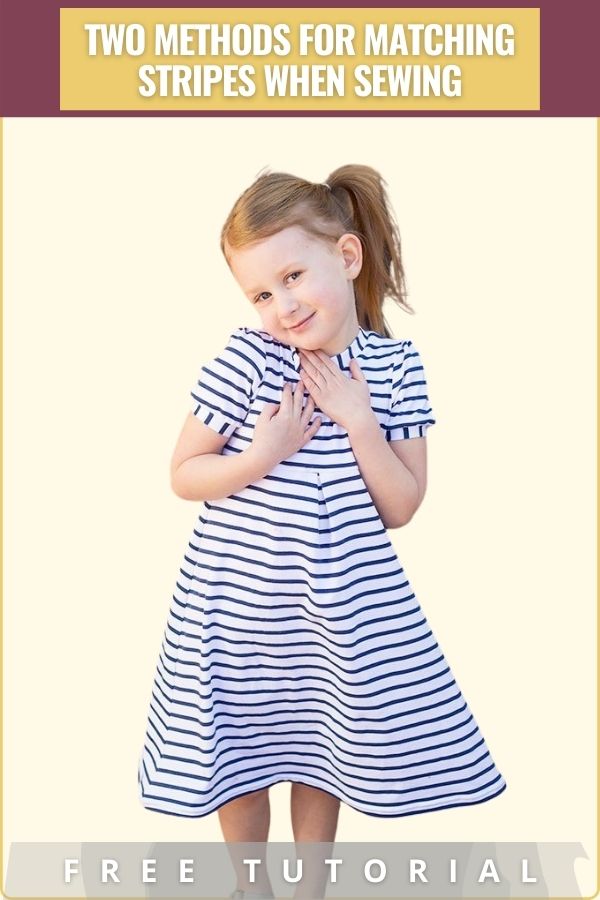 The first method is a great way to get precise results while understanding how the fabric repeats.
The second method takes more time since you'll be cutting your pieces open instead of folded but it's easier to visually see that you've got things lined up. This method is especially great when the stripe pattern is more complex. So if you're unsure about whether you're matching up, use the second method.
Of course, you'll find which method works best for you when matching stripes. The designer actually often merges the two methods.
If you would like to review the FREE tutorial then you can click on the purple button below.
Click here for the FREE tutorial
Downloading this free pattern? Great! You would make our day if you 'bought us a coffee' to help with the site running costs. Thank you.

Even more free kids sewing patterns here -->
If this isn't quite what you are looking for but you really want a free pattern, then do take a scroll through our
Free Kids Sewing Patterns Pinterest board.
Pin and save all of your favorite sewing patterns to your own boards to make them easy to find later. Don't forget to pin this pattern too.