Free Baby Top Knot Hat sewing pattern with video (birth-2yrs)
|
All articles may include affiliate links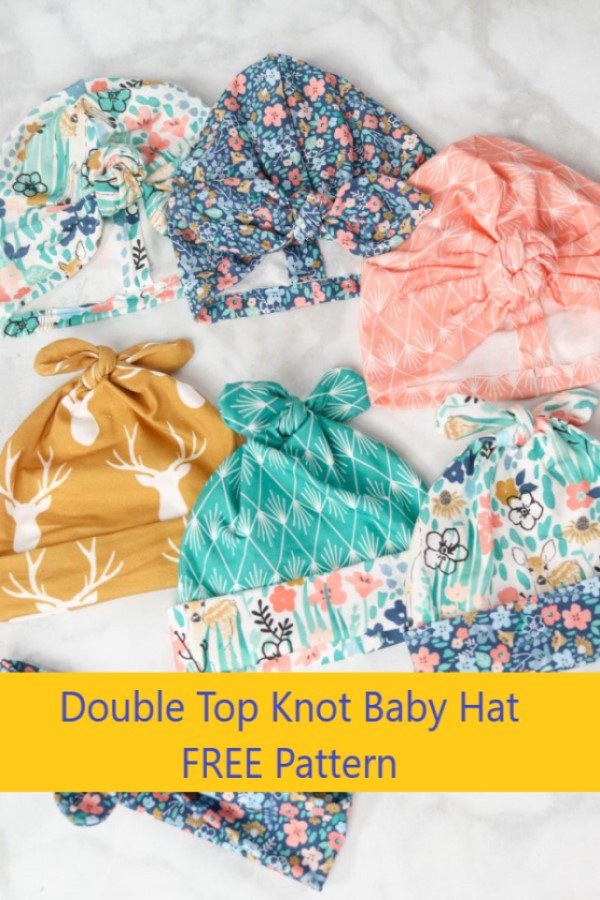 Warm, comfy and cute – Double Top Knot Baby Hat is everything your baby needs!
Learn how to make for your baby a beautiful hat that will protect your baby's little head from the cold and keep them warm, as well as provide shade and protection from the sun.
This, adorable and important accessory for the outfit of any baby, can be made by yourself for your baby or as a unique gift for the baby shower of your friend.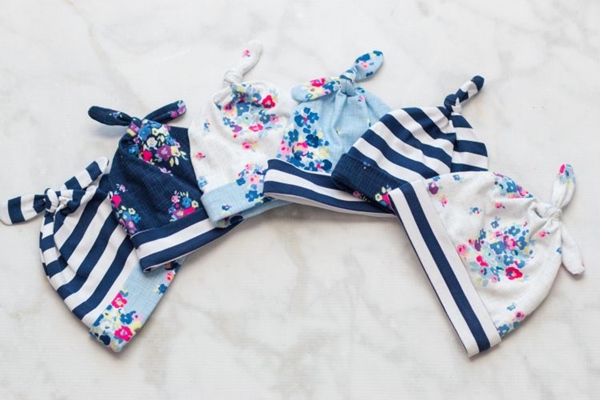 The good thing about sewing for babies in general, and especially for such small pieces of clothing as this hat, is that you do not have to spend money to buy materials, instead you can use the pieces left over from sewing other pieces of clothing. Most importantly is that material should be natural and soft.
It is best to use cotton with a small percentage of elastin (ideally it would be 5 %) so that the hat, given the fast growth of your baby, could be comfortable for your baby`s head for several months.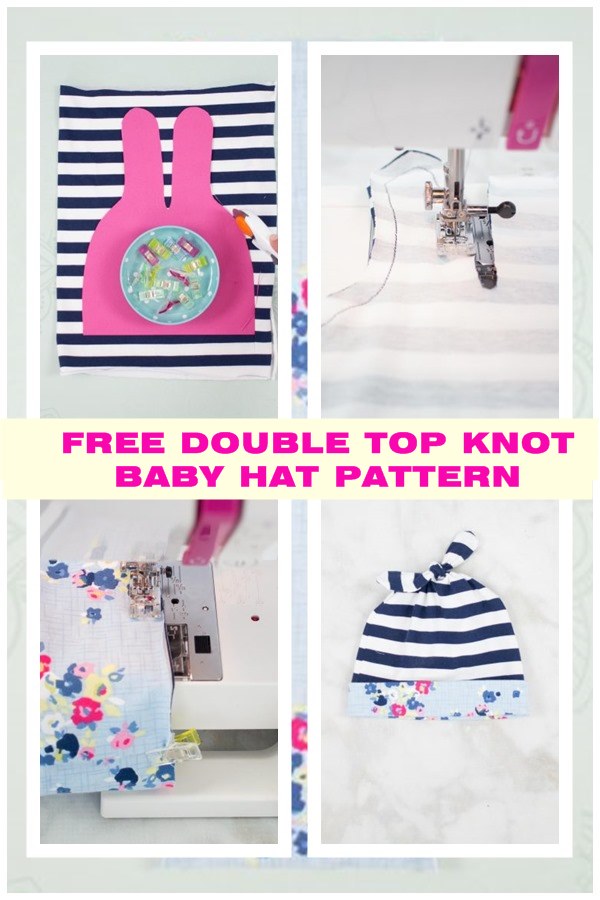 The pattern comes in sizes for a 3-6 and 6-12 months old baby. Choosing an extra stretchy fabric the size 6-12 months can fit up to a 2-year-old, but we wouldn`t recommend the synthetic material for your baby. Instead, by adjusting the pattern sizes as your baby grows, you can make a new hat for your little one. Choose from thinner or thicker cotton based on the time of year for which the hat is intended.
You can choose between two types of pattern, one with a single knot and the other with a double knot, and the most important the pattern is completely FREE.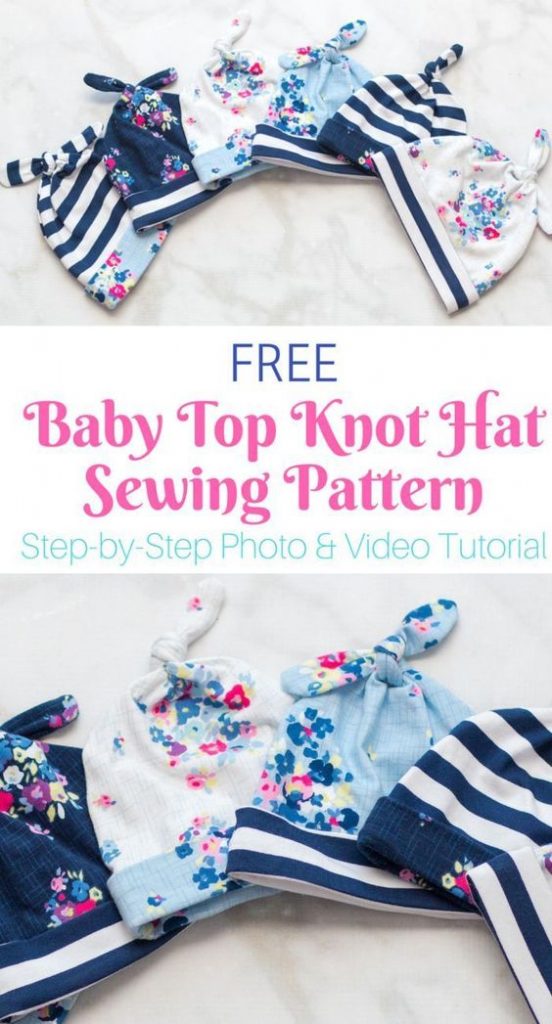 The design is very easy to follow and to sew this adorable Double Top Knot Baby Hat in a few simple steps you don't need much sewing experience, it's very beginner-friendly. With the aid of the video below in which the sewing process is demonstrated step by step, you'll soon be sewing a whole wardrobe of hats for your baby or a baby shower gift for moms-to-be.
Supplies needed to make this hat are listed below:-
Knit Fabric (the designer prefers 95% Cotton 5% Lycra),
Eloflex Thread (a hint from the designer on how to avoid popped seams),
Baby Hat Pattern (choose either one or two top knots),
Rotary or Scissors,
Iron,
Clips or pin,
Get your FREE Double Top Knot Baby Hat pattern here
Downloading this free pattern? Great! You would make our day if you 'bought us a coffee' to help with the site running costs. Thank you.