Bunny Boy Soft Toy sewing pattern
|
All articles may include affiliate links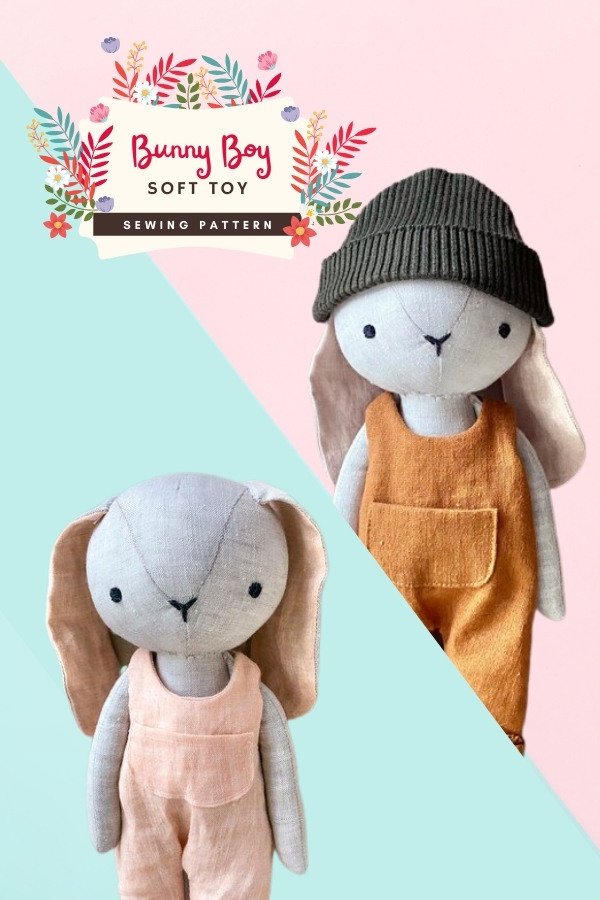 This is the Bunny Boy Soft Toy sewing pattern with overalls from the creative designer Bon Patterns.
What little one wouldn't love to have one of these sweet little bunnies? It really will make a timeless friend for your little one. Or you can make one as a personal gift. The overalls are very easy to put on and off, even for small children.
When you make yourself one of these Bunny Boy Soft Toys the approximate finished height will be 11 ¹³/₁₆ " (30 cm).
The pattern is suitable for those who have a basic knowledge of machine sewing and who are familiar with basic hand stitches. So please be aware that if you cannot hand sew or you do not like to hand sew then you should not buy this pattern.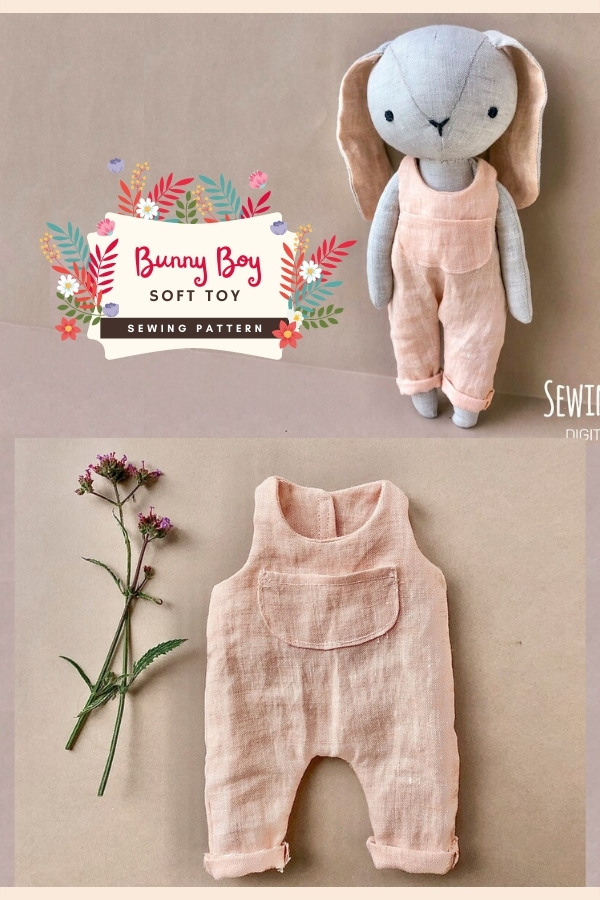 What you will need to make a Bunny Boy Soft Toy:-
Bunny approx 3/8 yards 30 cm of 100% linen fabric,
Overalls: approx 25 cm of a washed linen fabric,
Beanie 15 cm of a cotton rib fabric,
Toy filling,
Extra strong thread (matching with body color),
Thread (matching with body color),
Thread (matching with overalls),
Scissors,
Pinking shears(optional),
Hand sewing needle,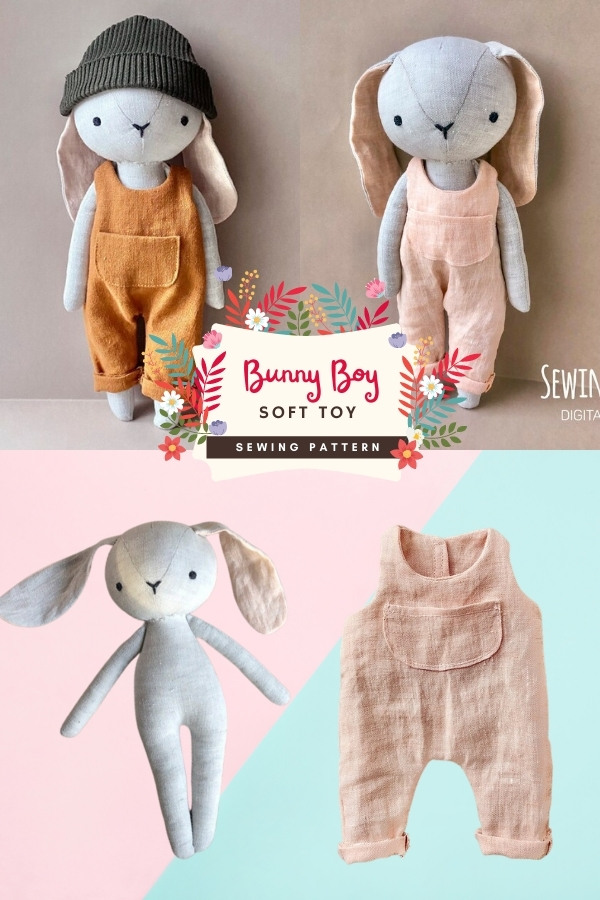 The pdf pattern includes step-by-step instructions with detailed high-quality photos of every step. Both metric and imperial measurements are included.
If you would like to download the pattern you can click on the blue button below. So this pattern is Bunny Boy but the designer also has another pattern that has a bunny with a dress on. It's not described as Bunny Girl, but clearly, it's for a girl bunny. If you want that pattern instead then click HERE.
More sewing patterns for toys on Pinterest ->
It's so much fun to sew toys and they make the perfect handmade gifts. We've saved lots of our favorite
toy sewing patterns
here to our
Pinterest
board. You can follow the board below, and don't forget to save some of the ideas to your own boards for later. Happy sewing.