Unisex hoodie and classic sweatshirt sewing pattern (1mth – 10yrs)
|
All articles may include affiliate links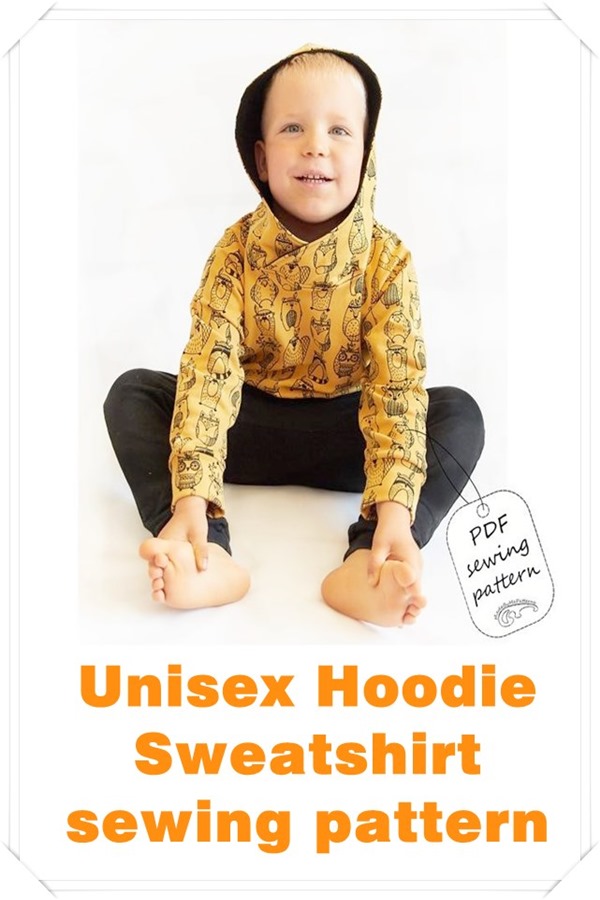 Although hooded clothing has kept people warm from as far back as the Stone Age, the very first hooded sweatshirt that we know about was made by Champion in the 1930s. Hooded sweatshirts are ideal for fall and spring when we have unpredictable weather. The hood protects the head, neck and ears from the wind, and keeps them warm. During the summer the hood is not necessary so then on cooler evenings, a sweatshirt is perfect. If you want your child to remain cooler during summer outdoor activities and workouts, the more cotton in the material, the cooler it will be.
This Unisex Hoodie Sweatshirt sewing pattern will allow you to create a hoodie for your child as he or she wishes.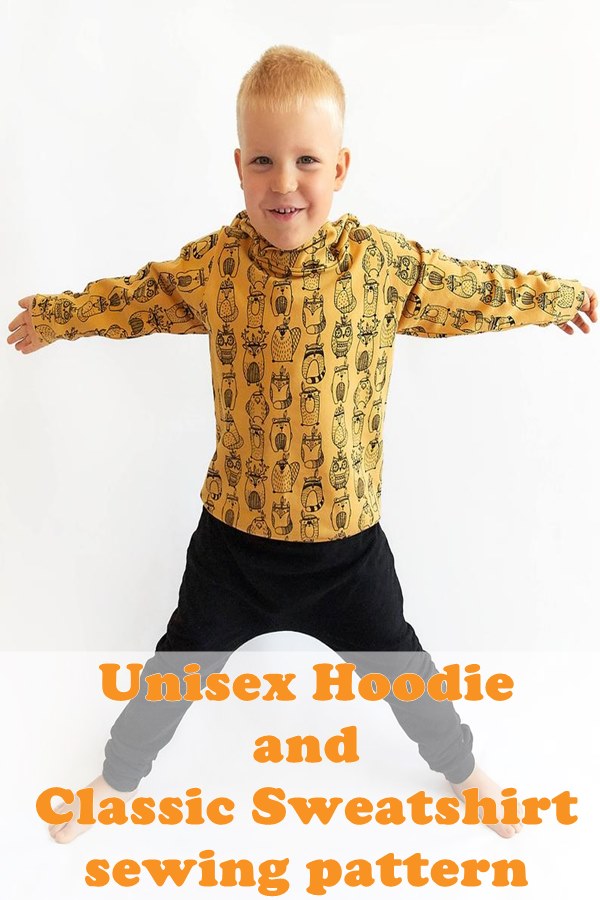 Sweatshirts are made of cotton, wool or other synthetic materials so you can choose the fabric that you want. As a matter of fact, most sweatshirts are made using some kind of polyester blend (e.g., 85 % polyester blended with 15 % cotton or 50/50 poly/cotton blend), although you can find, or even better make yourself, 100 % cotton sweatshirts that are best suited to your sensitive child's skin.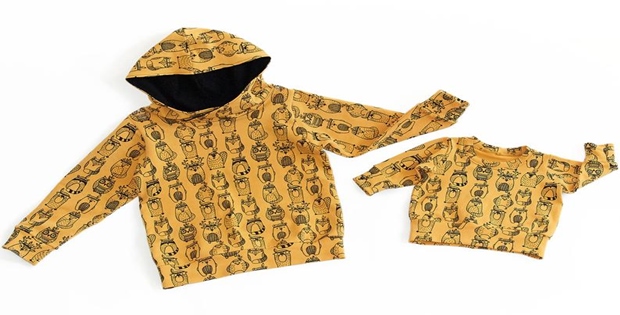 The designer has selected an ocher color fabric which is a fabulous choice for autumn and with this animal print on it, the hoodie and sweatshirt look just lovely. You can even make it in one color fabric and then choose your child's favorite cartoon character or his favorite superhero and print it on the material so that your child has a unique hoodie that they would love.
This is a simple hoodie and classic sweatshirt sewing pattern with clear step-by-step color instructions, so even if you are a beginner sewer, you can make it with ease. Stitching lines are diagrammed right on to the images so you don't need to wonder where to stitch them. The sewing pattern is available in sizes from 1 month to 10 years, so you can make many of these hoodies or sweatshirts as your child grows.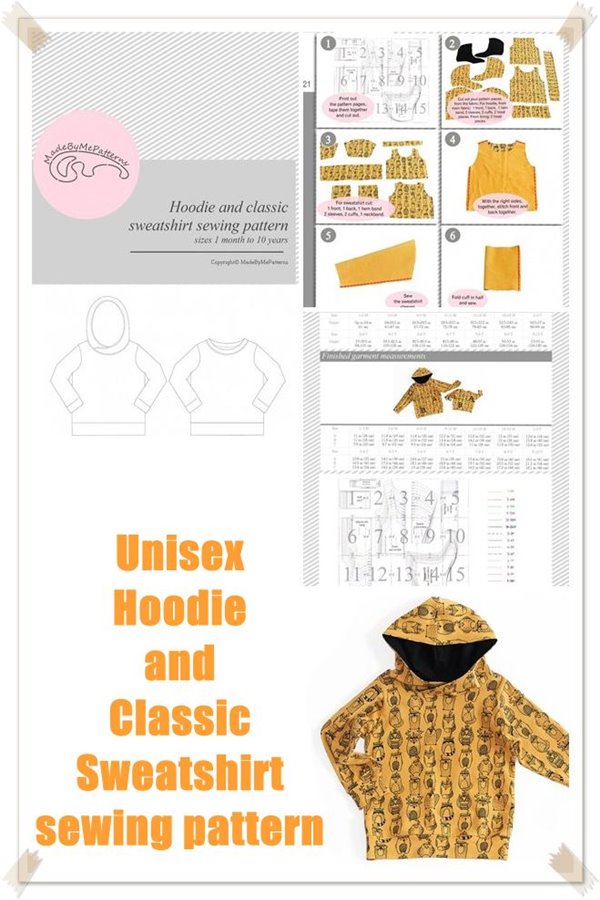 The supplies you will need to make this hoodie or simple sweatshirt are:
– main fabric: knit.
– lining fabric: lightweight knit.
– a sewing machine.
---
---
More boys sewing patterns here -->
There aren't as many great sewing patterns for boys as there are for girls, but we are saving all of our favorites to our
Pinterest
board for boys sewing patterns here. Check it out and pin and save your favorites to your own boards for later. Enjoy!