Snow Globe Zipper Pouch FREE sewing tutorial
|
All articles may include affiliate links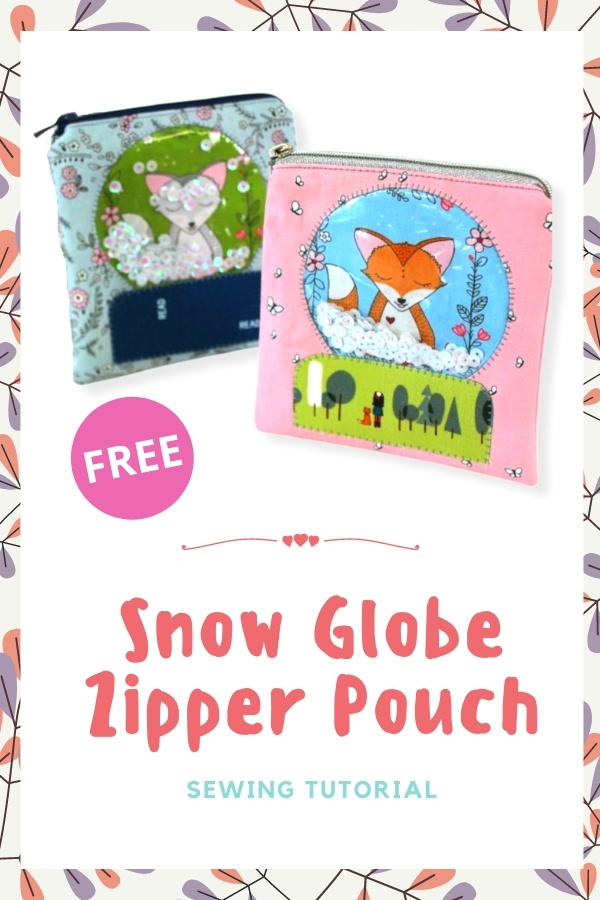 With Christmas approaching here's a great fun project to make your very own Snow Globe Zipper Pouch.
With this fabulous FREE tutorial from thermoweb.com, you can make this cute little zipper pouch that features a reverse applique snow globe. With some HeatNBond Lite, you can make sweet little fabric snow globes, that make great gifts for family and friends or even a snow globe collector.
All seams are stitched at ¼" unless otherwise stated.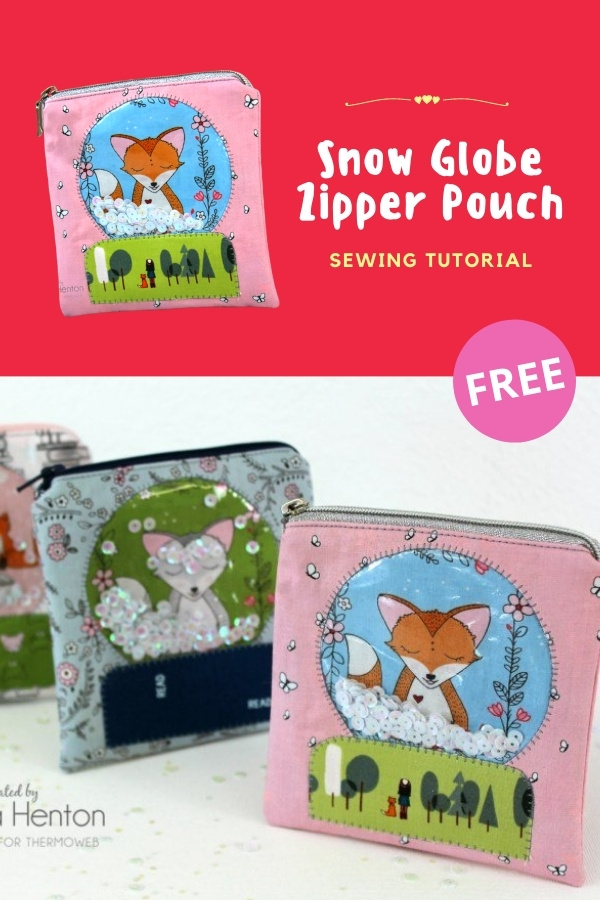 WHAT YOU WILL NEED TO MAKE A SNOW GLOBE ZIPPER POUCH:-
One Fat Quarter for fussy cutting a 5 ½" Square (blue),
Two 5 ½" squares for outside of pouch (pink),
Two 5 ½" squares for the lining of the pouch (green),
One scrap piece for the base of the snow globe (green),
One 5″ square piece of clear vinyl,
5 mm sequins,
A permanent marker,
One 7″ zipper,
Scissors,
A chopstick,
Other basic sewing supplies,
A sewing machine with a zipper foot.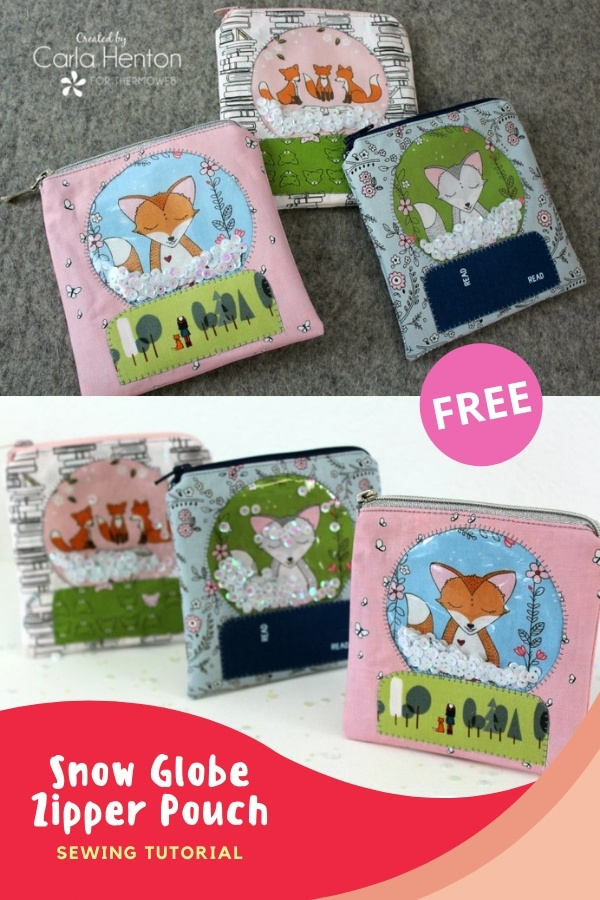 This post was originally shared on our sister site Sew Modern Bags on November 4th 2021. If you want to see that original post then click HERE.
If you would like to download the FREE tutorial you can click on the purple button below.