Simple Skirt FREE sewing pattern (with video)
|
All articles may include affiliate links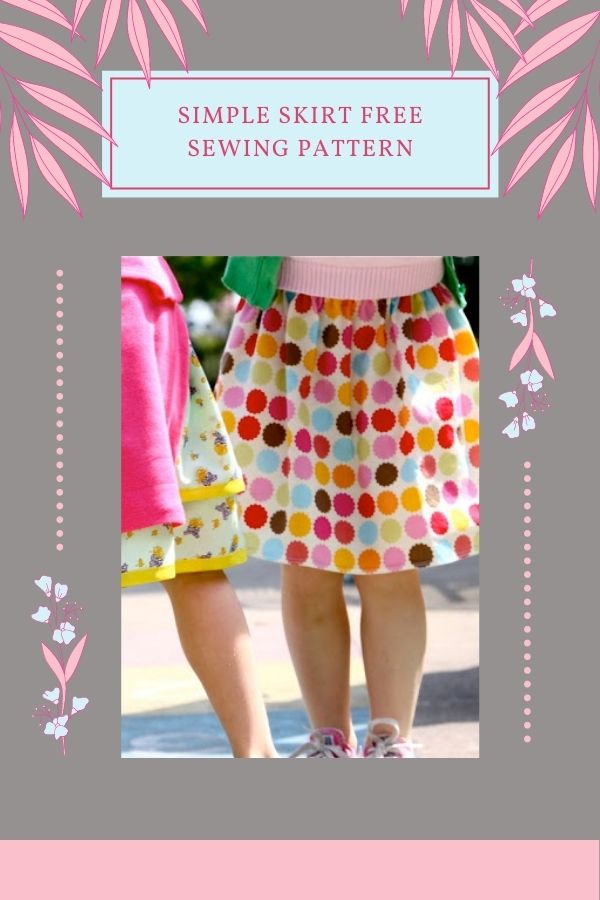 Here's a fabulous FREE sewing pattern for a Simple Skirt.
This is a simple gathered cotton skirt for girls (or yourself), with an elastic waistband, that is very simple to make.
The designer, Dana from Made Everyday, has even made a 10-minute YouTube video for those of you who love to learn by watching. If you'd like to see the process in-action just hit the Play button below:-
Dana says – seriously this is the simplest skirt you'll ever make ever.
If you've made a gathered skirt before then you know how easy it is. And if you've never made one before but have always wanted to, then this is the perfect tutorial for you, whether you watch the video or read the tutorial.
When you finish making your own Simple Skirt it will be lightweight, bouncy, perfect for playtime.
You can make it with a single or double layer of fabric, and bind it with bias tape or just leave it plain. You have the choice to make it as detailed or as simple as you like.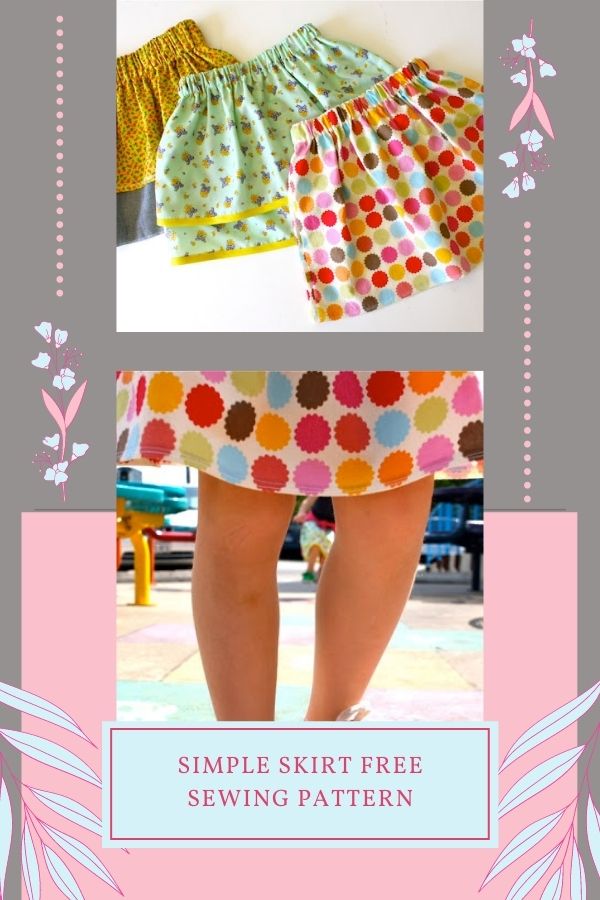 So what fabric will you need to make a Simple Skirt? You can use any of the following fabrics:-
Lightweight cotton (such as broadcloth, batiste, chambray, seersucker, voile),
Lightweight knits (such as jersey. Interlock is a bit heavy for a double-layered skirt),
Lightweight cotton/poly blends (the mint green fabric below is a blend).
So once you have chosen your fabric the next question is how much fabric will you need? You'll actually need about 1/2 yard to 1 yard of fabric, depending on the skirt size and whether you're making a single or double layer.
And how should you care for your fabric? Dana says – you should always wash and dry your fabric ahead of time to pre-shrink it. You may also consider washing and drying your elastic as well. I notice that it tends to shrink a bit the first time I washed a finished skirt or pair of kid's pants.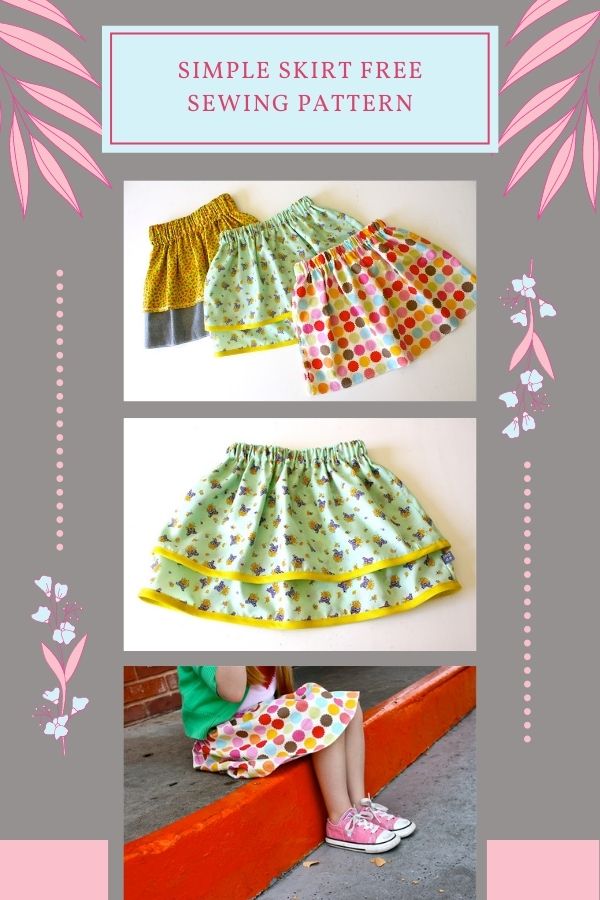 If you would like to download the pattern and see the designer's tutorial then you just need to click on the blue button below.
Click here for the pattern and tutorial
Downloading this free pattern? Great! You would make our day if you 'bought us a coffee' to help with the site running costs. Thank you.