Ruffle Baby Dress sewing pattern
|
All articles may include affiliate links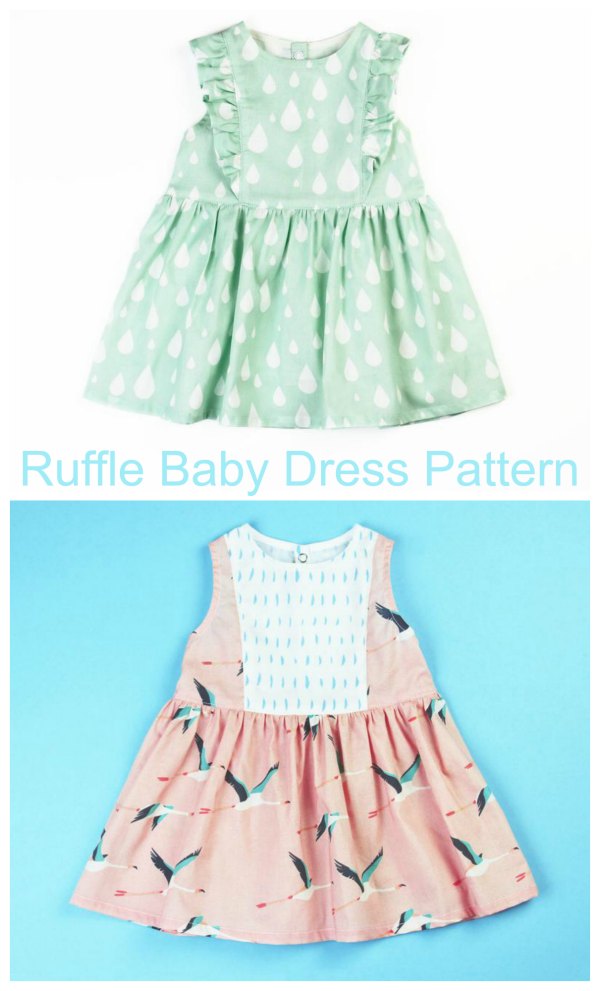 This is one of this designer's best-selling sewing patterns and you can see why from the photos. It's just SO darned cute! Every little girl would love this dress and look like an angel wearing it, which means you would be an angel for sewing it for her too.
From this sewing pattern, which you can download below, you can make the Ruffle Baby Dress.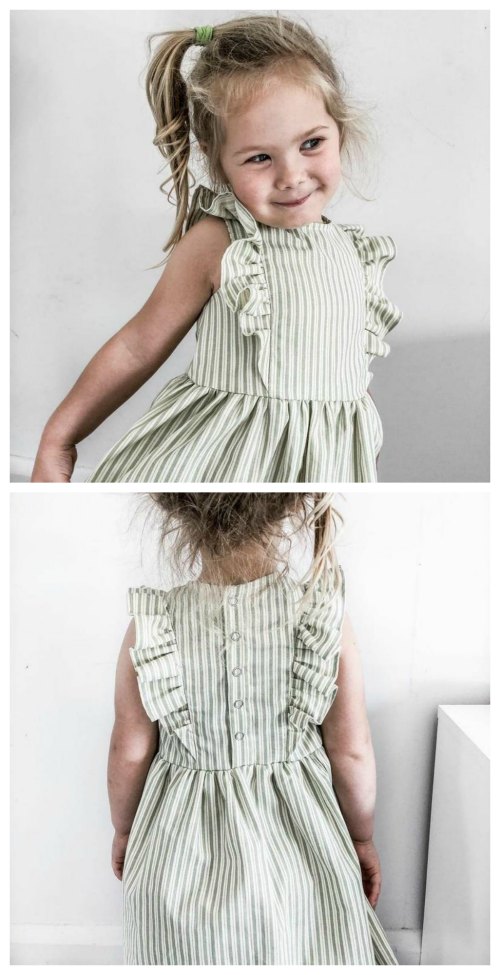 You can see why this great designer named her creation the Ruffle Baby Dress with the ruffles following the princess lines of the bodice from shoulder to waist. The ruffles are actually optional, so if you want to sew the dress without them, you can do that too. The pink example in the top photo excludes the ruffles on the bodice.
This pattern includes ten sizes which make it great value for money. You get every 3 months to 1 year and then every 6 months to 2 years and then every year to 6 years.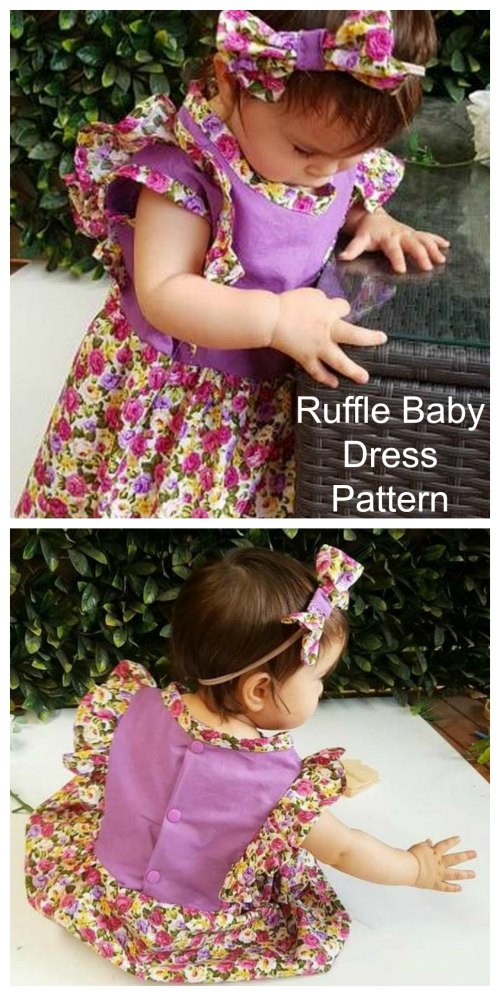 There are some really pretty customer photos for this dress, showing examples of the dresses they have made from this pattern. Those should really inspire you. Don't forget to check those out at the bottom of the pattern description page.
If you would like to download the pattern you can click on the blue button below.
More things to sew for babies -->
Babies are such a delight to sew for, and handmade items are the perfect baby shower gift. Check out our
Pinterest
board with all of our favorite baby sewing patterns here. Don't forget to pin and save all of your favorites to your own boards for later.