Military Bias style dress FREE tutorial
|
All articles may include affiliate links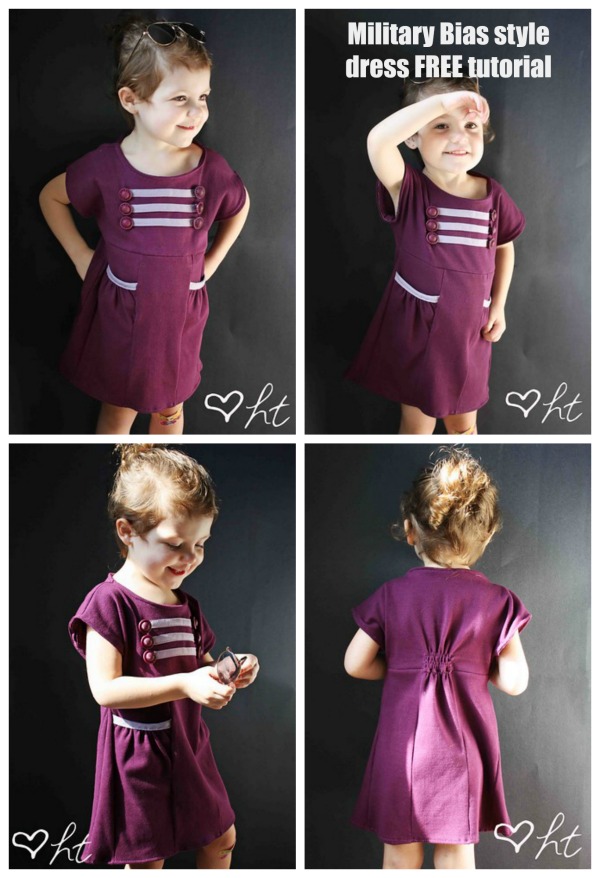 Isn't this a little cutie. The Military Bias style dress has three horizontal stripes across the chest with cute buttons on the end of each of the stripes. The pretty dress also has two pockets and a lovely gather at the back.
The designer who gave us all this free tutorial had seen many other military-style dresses for grown-ups but wanted to design her own for her daughter that was softer and more childlike. Like the designer, we feel she really has achieved that.
You can make the pattern any size based on the measurements of your child.
What you will need to make a Military Bias Style Dress
A Knit Fabric,
Coordinating Extra Wide Double Fold Bias Tape,
Six coordinating buttons,