Llama Stuffed Animal Toy sewing pattern
|
All articles may include affiliate links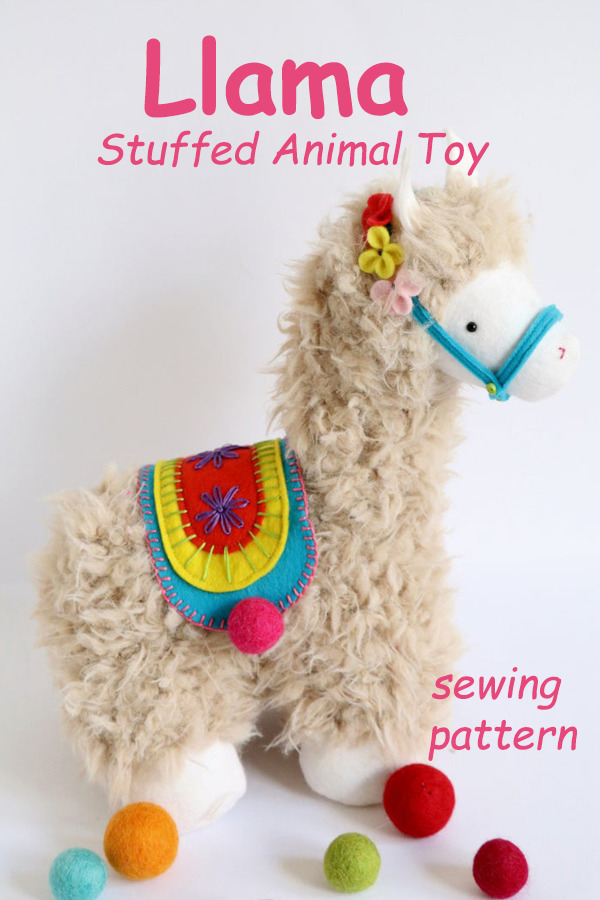 Do you want to challenge yourself and make a plush animal toy in just a day? Yes, you heard us! We found great reviews that you can find in the article below that tells us that it's easy, it's adorable, and it's fast to make!
This is a sewing pattern for a Llama! But not just any Llama, only the cutest fluffiest llama that you ever did see. If you need a gift for a child or maybe a grown-up that's childish and playful, then this pattern is the right one for you! The designer has actually made patterns for two sizes of Llama, one named Tassel and the other named Pom.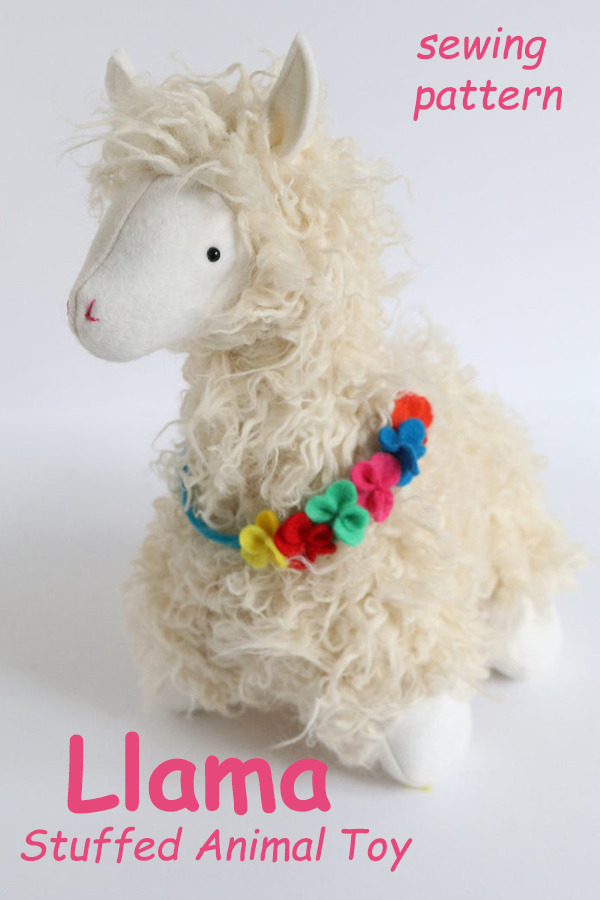 This is a PDF file that will be available for you to download, print, and get started in minutes!
Included with the pattern are:-
A detailed sewing pattern with full-size pattern templates for you to print,
An illustrated sewing pattern that will guide you through making the Llama in your preferred size,
Patterns for accessories, including blanket, harness, collar, and flowers.
Approximate size of Llamas when finished:-
The small Llama is approx 11 inches high.
The large Llama is 13 inches high.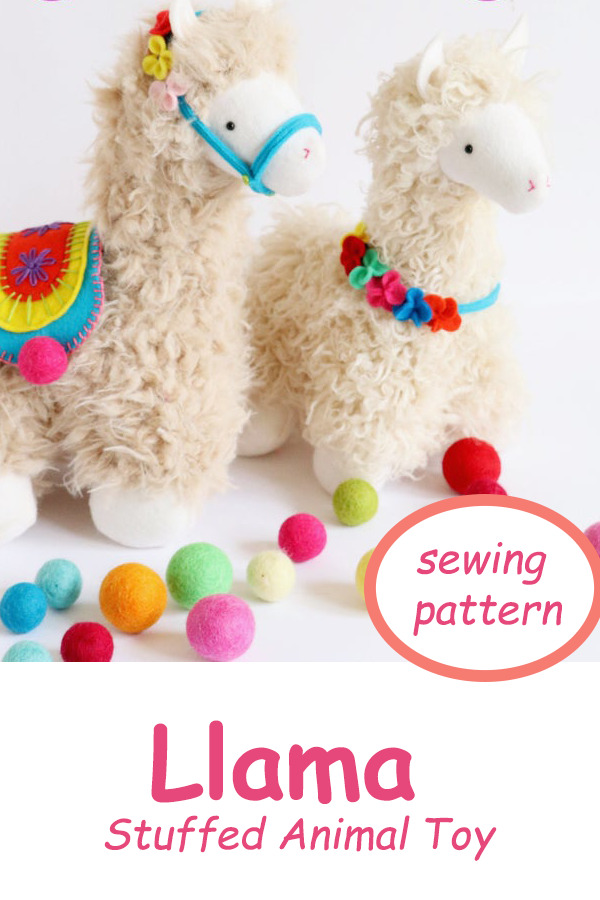 Sharon Combs rates this pattern 5 out of 5 stars and says:
Very easy pattern! Finished llama is adorable! Thank you for the pattern!
We agree the Llama is very adorable and cute to play with! Many thanks to the creator of this pattern for taking the time to create a pattern that all of us will love!
Barbara Keady also gives this pattern a rating of 5 out of 5 stars and says:
I liked EVERYTHING about this pattern! The instructions were well written and I already made one today and getting ready for another one tonight.
Thanks, Barbara for sharing this great review and letting us all know that we can finish the pattern in a day, and be ready to make another one that night.
If you are now ready to sew, click on the link below to get the pattern, and have a fun time sewing!
---
---