Polka dot crib mobile tutorial
|
All articles may include affiliate links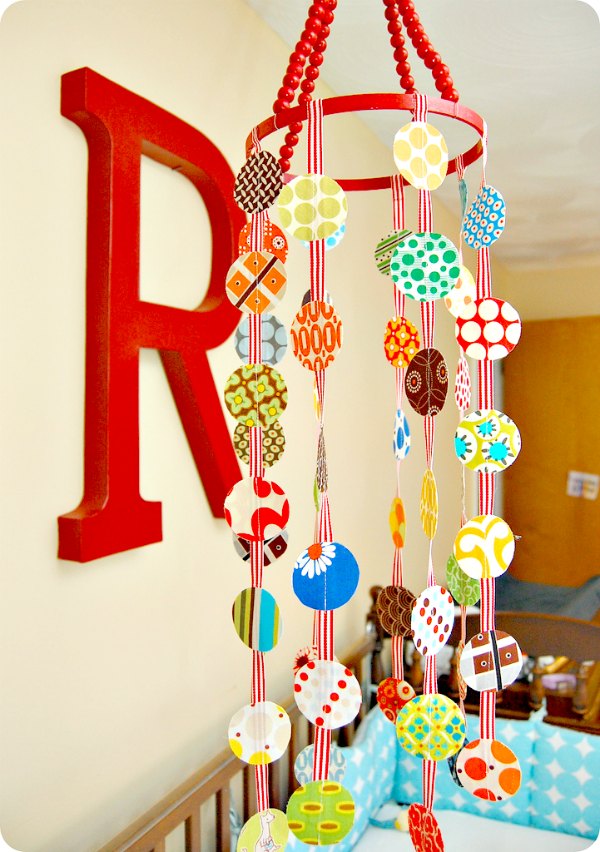 Sometimes your fabric supplies and a sewing machine can be used to sew fabulous things for babies that aren't necessarily clothing. Babies grow out of their clothes so fast, but this beautiful crib mobile with ribbon and fabric will last them for so much longer. We're delighted to bring you this quick and easy baby crib mobile tutorial.
This Polka Dots Crib Mobile is the cutest, easiest way to decorate your baby's nursery. Use the instructions given in the linked tutorial to make one in the perfect color scheme for your nursery, and your baby will spend hours gazing at your repurposed fabric scraps. Having a new baby can be expensive and finding ways to give your baby everything they need and deserve on a budget can be tough, free baby sewing patterns like this one show you how to sew baby items at a low, low price.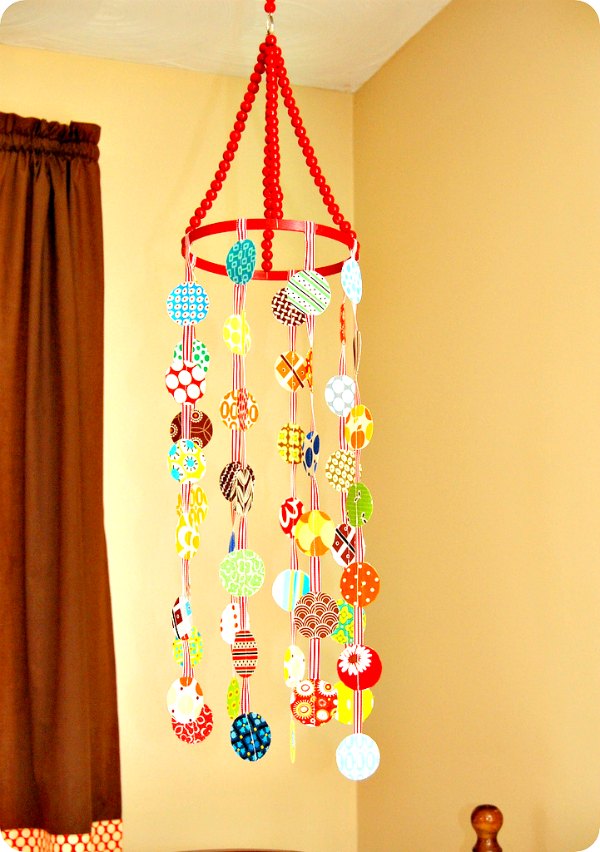 This stunning mobile is a great stash buster with fabulous results. You will need some scraps of fabric, some lengths of ribbon, an old embroidery hoop and (optional) beads to decorate the top section. Two-sided woven ribbon is ideal because the design can be seen from both sides, but a solid color works beautifully too.
The colors you choose is up to you. Make something on a color scheme or theme to match the nursery? Younger babies are attracted to strong contrasts so black and white is also a popular choice to start, and you can switch it up to something more colorful later. Babies 0-3months can only see black, white and grey so a monochrome crib mobile, while not terribly decorative, is actually best for baby's early development.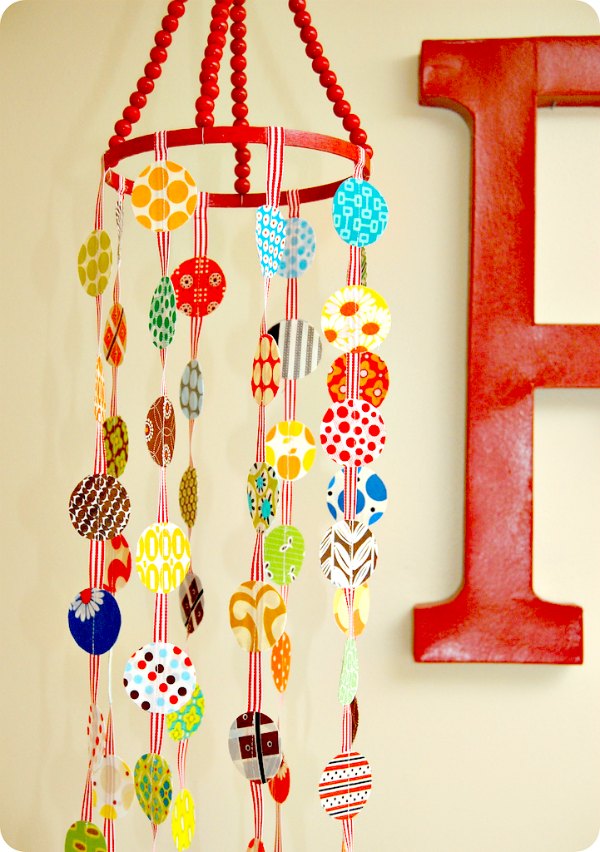 Materials needed:
Brightly colored fabric scraps
Lengths of ribbon
Iron on adhesive – Heat N Bond Lite
Wooden circle (old embroidery hoop)
Paint for the wooden hoop
Fabric marking pen (we love the Frixion pens) and circle template (an old lid works well)
Iron (you can't go wrong with an Oliso iron)
Sewing machine – this can also be hand sewn