FREE Reversible Baby Bib sewing pattern
|
All articles may include affiliate links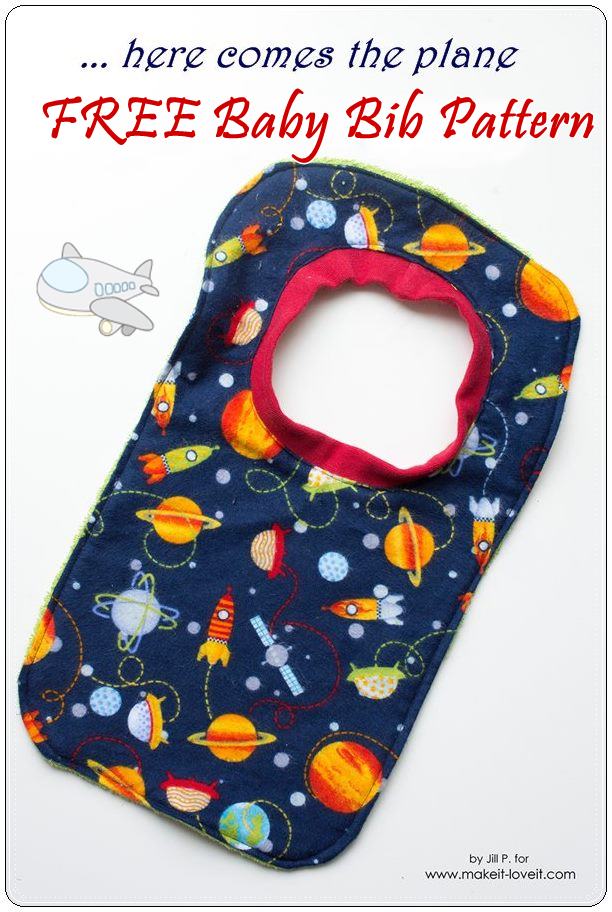 You can never have too many of them! Your growing baby needs to eat and drink quite a few times a day. A baby bib is there to absorb all the liquids and protect your baby's clothing from stains.
Bibs are an important part of baby's and toddler's wardrobes, keep the clothing clean when feeding. Best of all, you can make as many you need.
Everybody needs baby bibs when they have kids! They are used daily and usually replaced a few times a day, so you will need quite a few of them.
And with this fabulous pattern, the talented designer, Ashley from Make It & Love It, has given us the pattern for free and she has made the bib reversible.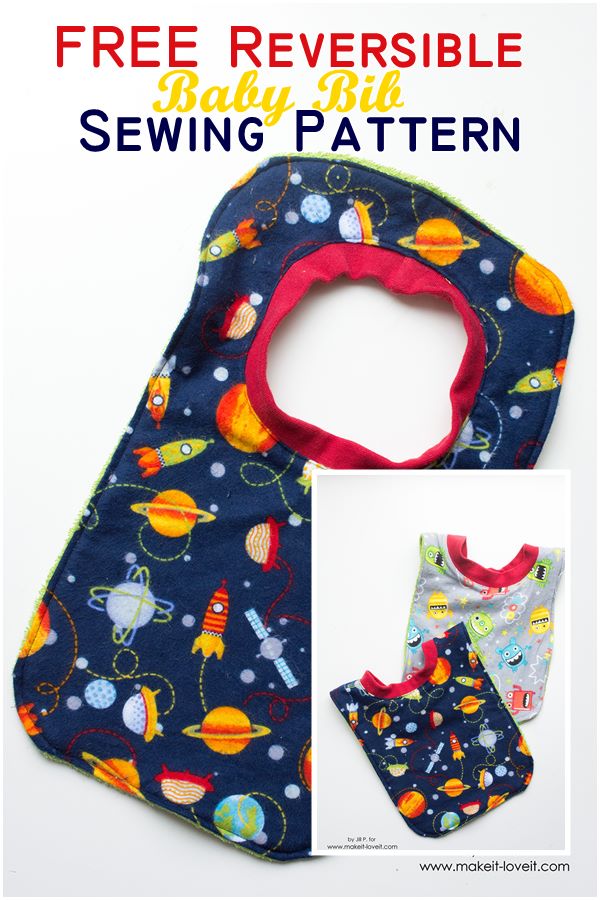 Use this simple tutorial and free bib template to make lots of cute baby bibs. Whether you have a little angel of your own or need a baby gift, this simple baby bib pattern is the perfect thing to make! It's both easy and quick to make. The designer says that they can be made in just twenty to thirty minutes.
The best bib fabrics are soft absorbent kinds, including terry cloth, flannel and medium to heavy cotton. Fabrics used in bibs must be easy to wash and dry, and because bibs end up getting lots of food and drinks down them the fabric should be suitable for a high-temperature wash, to get rid of stains.
Because bibs are very small this is a pattern where you can use up some of your fabric stash. Just keep in mind that the fabric you choose must be absorbent.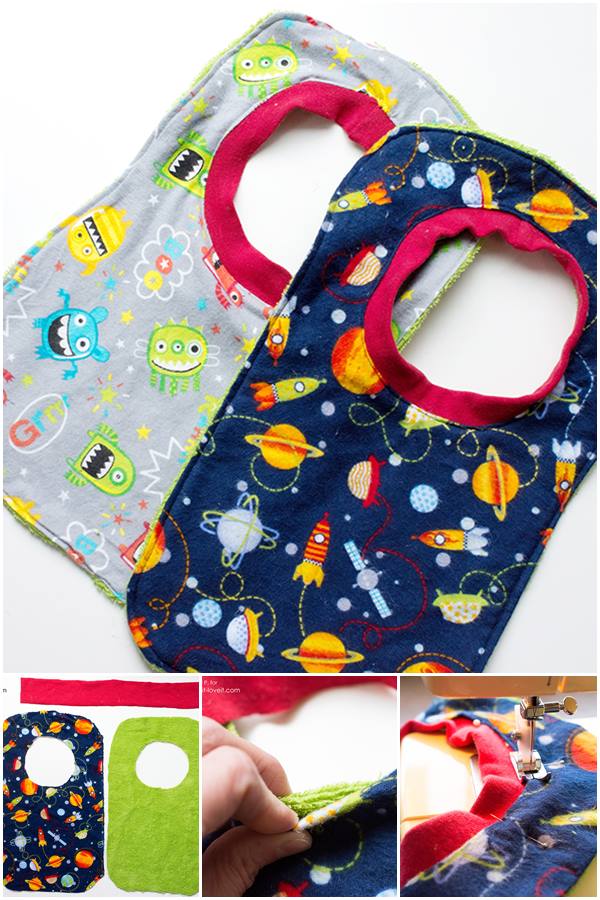 When the designer made her bibs she used terry on one side and flannel on the other. These bibs are totally reversible so the baby can wear them in any way.
You can also choose waterproof material on one side of your baby bib, so you can make sure your baby stays dry.
Here is what you will need to sew this cute baby bib:
1/3 yard terry cloth (absorbent chenille, similar to what the designer used for dish towels would also work well).
1/3 yard flannel.
16½ inches by 2½ inches rectangle of knit ribbing.
Click here for your free pattern
Downloading this free pattern? Great! You would make our day if you 'bought us a coffee' to help with the site running costs. Thank you.