Footed onesie bodysuit sewing pattern (Preemie to 6 yrs)
|
All articles may include affiliate links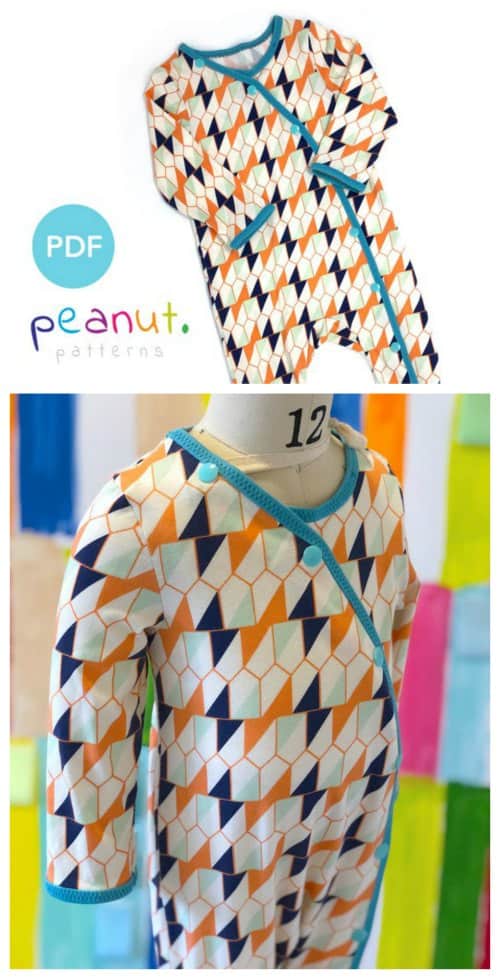 We've found you something super cute here at Sew Modern Kids – how about this unisex Footed Onesie Bodysuit. Sometimes we just find patterns that make us want to be young again – I don't know about you, but when it's cold outside, I'd love to snuggle up in a cozy onesie with socks built in. Mmm, hot cocoa, a good chick-flick on TV and an all in one pajama – heaven. But let's get back to the kids!
The full-length onesie pattern with feet comes in Preemie to 6 years and the bodysuit has the following features:
A full front closure. You have the choice of Kam snaps or Velcro, or you could sew little buttons if you prefer
Long opening to make it easy to get on and off with a minimum of fuss (always a bonus)
Binding edge finish
A gusset for mobility
Roomy foot space is sure to be a hit with your little one.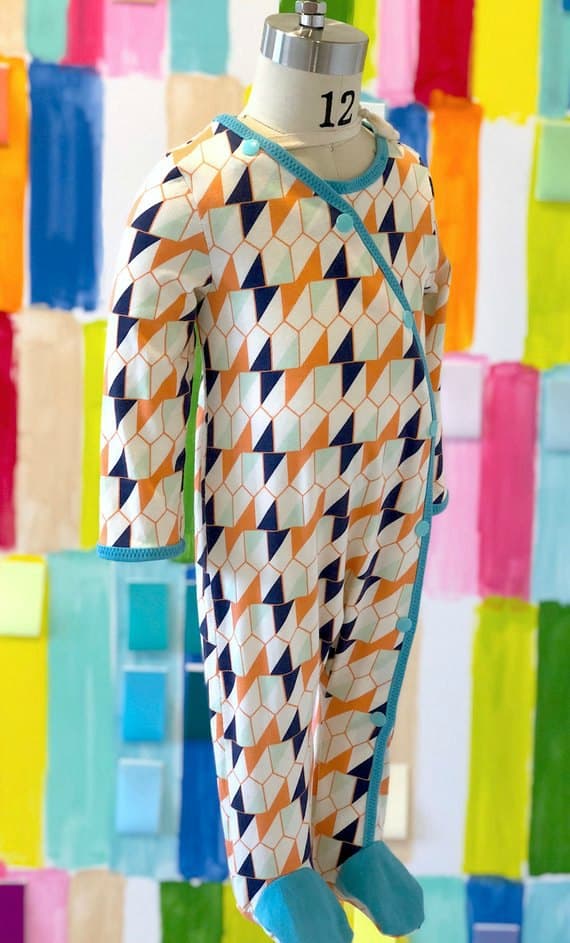 What you will need to make the Footed Bodysuit
For the main fabric use knit fabric that is a light to medium weight cotton. It can be interlock, cotton jersey or double knit. It should be 60″wide and a minimum of 1/2 yard for the smallest size and just over 1 yard for the largest size
Make sure to pick out a contrasting color for the knit ribbing – our tip – or if you are new to sewing, you might pick the same fabric for the binding so it might hide any little wobbles in your stitching 😉
1/8 of a yard of 60″wide fabric for the knit binding
Polyester thread
---
---