Circle Skirt sewing pattern (newborn – 10 years)
|
All articles may include affiliate links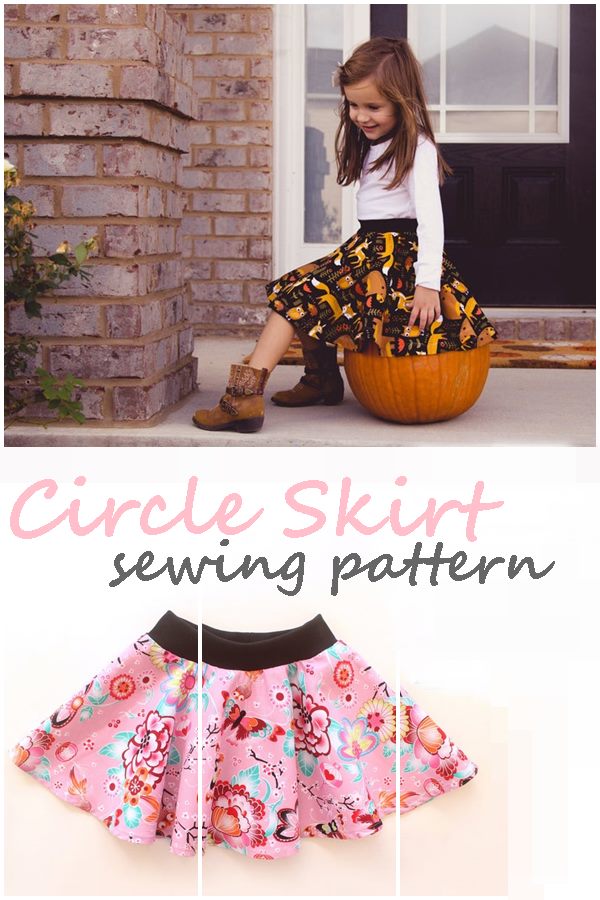 The Circle Skirt was officially born in the 1950s and evolved from the emerging post-war styles, starting with Christian Dior's New Look, and soon became widely popular. This full, flowing skirt gets its name from the circular shape of the skirt because this garment is made by cutting a central circle out of a larger, circular piece of fabric.
Circle skirts are super fast to make. The twirly twist is what makes this skirt so adorable and every girl want`s to have one. It's the same concept if you've ever made a poodle skirt before. Just like a donut, the fabric is cut in a circle, with a hole in the middle. The elastic is then sewn on top to form a waistband. The circle hangs right from your waist letting the fabric drape around you perfectly.
The pattern covers fourteen sizes for girls, from newborn baby girls up to 10 years old princesses, as follows:
Newborn-birth, 22" (56 cm) height,
3 months, 25" (64 cm) height,
6-9 months, 28" (72 cm) height,
12 months, 32" (80 cm) height,
18 months, 34" (86 cm) height,
2 years, 36″ (92 cm) height,
3 years, 38 1/2" (98 cm) height,
4 years, 41" (104 cm) height,
5 years, 43 1/4" (110 cm) height,
6 years, 45 3/4" (116 cm) height,
7 years, 48" (122 cm) height,
8 years, 50 1/2" (128 cm) height,
9 years, 52 3/4" (134 cm) height,
10 years, 55" (140 cm) height.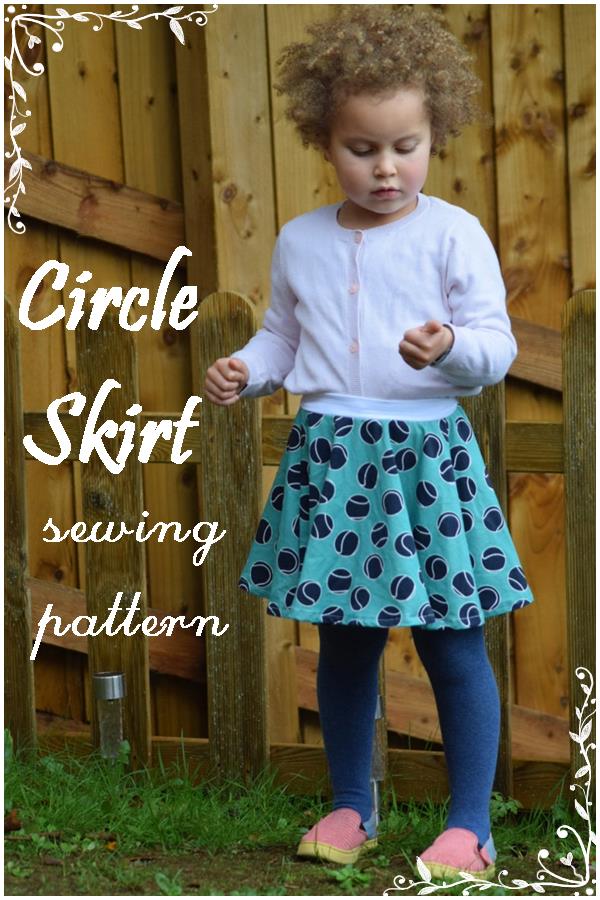 To make this cute circle skirt you can use any fabric you want. Rayon, polyester, simple cotton, thin corduroy, or lightweight wool will work for this project as well. If you want to have a more bouncy effect for your skirt use lightweight fabrics, and synthetic rayons and polyester will slink and do a pretty spin around. The designer mentions the following fabrics – cotton, double gauze, jersey knit, interlock, and stretch fabrics. We recommend sticking to very lightweight fabrics and we simply adore colorful fabrics. On this skirt patterned fabrics in pastel tones will look great.
As an option, the designer says that you can add a lining to the skirt. You should add the same amount as the outer skirt. Please note if you do line the skirt then the fabric you use for the skirt should be lightweight cotton.
The Circle skirt sewing pattern comes in full size and a size chart and finished measurements (both, in inches and cm) are included. There are step-by-step instructions and a seam allowance is included in the diagrams. For sewing, you won`t need to use a serger. Cutting layouts on 44″ and 60″ fabrics are included.
What you will need to sew the Circle Skirt:
Between 1/4 and 1 1/4 yard of skirt fabric,
4″ to 4 3/4″ of Rib Knit or Jersey fabric for the waistband,
More skirt sewing patterns here -->
Want more ideas for skirt sewing patterns? Check out our Pinterest board below with so, so many more ideas for you. Remember to pin and save your favorites to your own boards for later. Enjoy!