Addie The Rag Doll Sewing Pattern
|
All articles may include affiliate links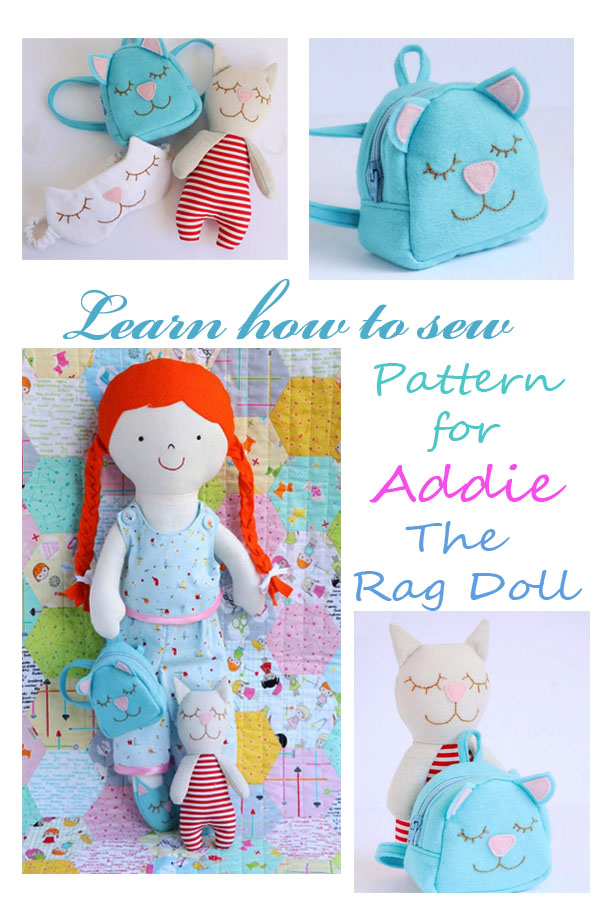 This is a sewing pattern for a super cute rag doll named Addie. It's a great present for your kids to play with! No age limit, it's suitable even for babies to snuggle it, and for your girls to play with! (Take care to remove any choking or tangling hazards for very young children, such as the belt on the robe, buttons etc)
Addie comes with a sewing pattern for pyjamas, to dress her up for sleeping time, and a cute little gown with tie belt. Very easy for kids to dress and undress her themselves. You can accessorize with a kitty eye mask for sleeping time, cute little backpack to pack her up for school, and her own kitty toy for her to play with.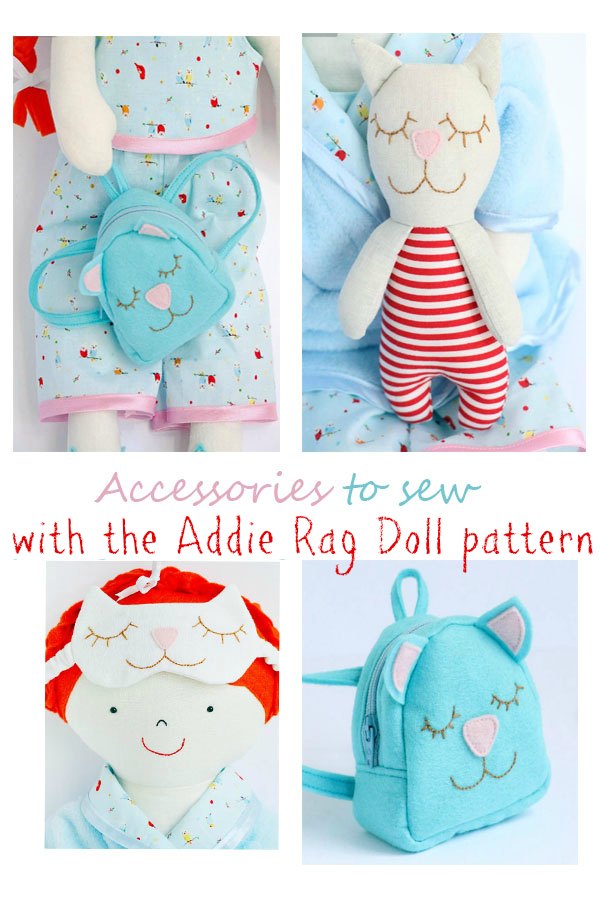 Addie is a big fan of kitties, so you will also encourage your little ones to love and care for animals. No need to be a sewing expert to make Addie come to life! For your loving one, or as a present, this doll will certainly bring joy and a big smile to their faces!
Give Addie her own personality by picking your colors accordingly. You can customize her appearance to match that of the little girl she will belong to, such as skin color, hair and eye color, add spectacles etc. and dress her in the girl's favorite colors.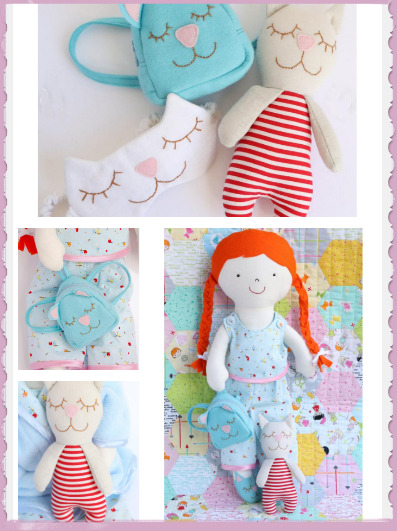 • Height – 23 inches.
• Wardrobe – pyjamas and a gown.
• Accessories – eye mask, backpack and a little kitty.
• Occasion – play time.
• Skills – intermediate skill level.
• Also suitable for beginners with attention for details.
Enjoy!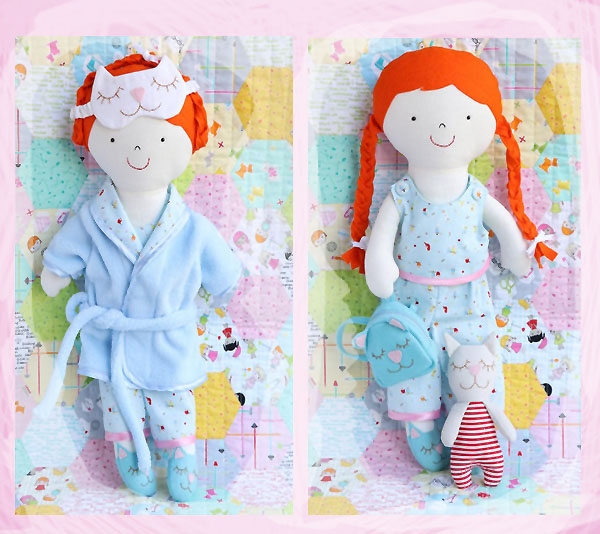 ---
---
More sewing patterns for toys on Pinterest ->
It's so much fun to sew toys and they make the perfect handmade gifts. We've saved lots of our favorite
toy sewing patterns
here to our Pinterest board. You can follow the board below, and don't forget to save some of the ideas to your own boards for later. Happy sewing.