Halter Sundress sewing pattern (Sizes 12mths to 12yrs)
|
All articles may include affiliate links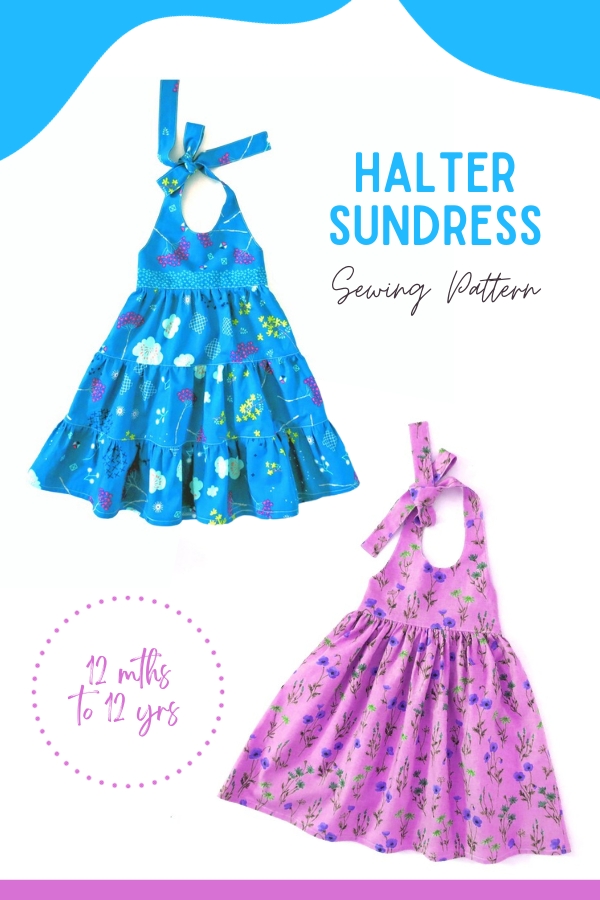 This is the Halter Sundress pdf sewing pattern from the designer 5Berries.
Hello, fellow sewing enthusiasts and lovely moms out there! If you're on the lookout for a delightful sewing project that's perfect for sunny days and your little one, you've just hit the jackpot.
The Girls and Toddler Halter Sundress pattern brings together classic charm and comfort in a beautiful way. The tailored front bodice gives a timeless, elegant look to the dress, making your little one feel like a princess on any sunny day. What's even better is the elasticated waist in the back, ensuring not only style but also comfort for hours of play and adventure.
Now, let's talk about the skirt – the heart of any sundress. This pattern offers not one but two delightful options. Dress #1 boasts a single skirt, perfect for a simpler, classic look. On the other hand, Dress #2 features a whimsical 3-tiered skirt that's just begging to catch the breeze and spin with joy. It's twirl-worthy, and you know your little one will absolutely adore it!
One of our favorite features of this pattern is the neckties. They not only add a playful and stylish element to the design but also serve a practical purpose. The halter-style neckties make the dress easy to put on and take off, ensuring your child's comfort. No more fussing with buttons or zippers!
So lets now talk about size inclusivity. This pattern has it all, covering your little one's wardrobe needs from 12 months all the way up to 12 years. No need to search for different patterns as your child grows; this one grows with them. It's like a sewing fairy godmother!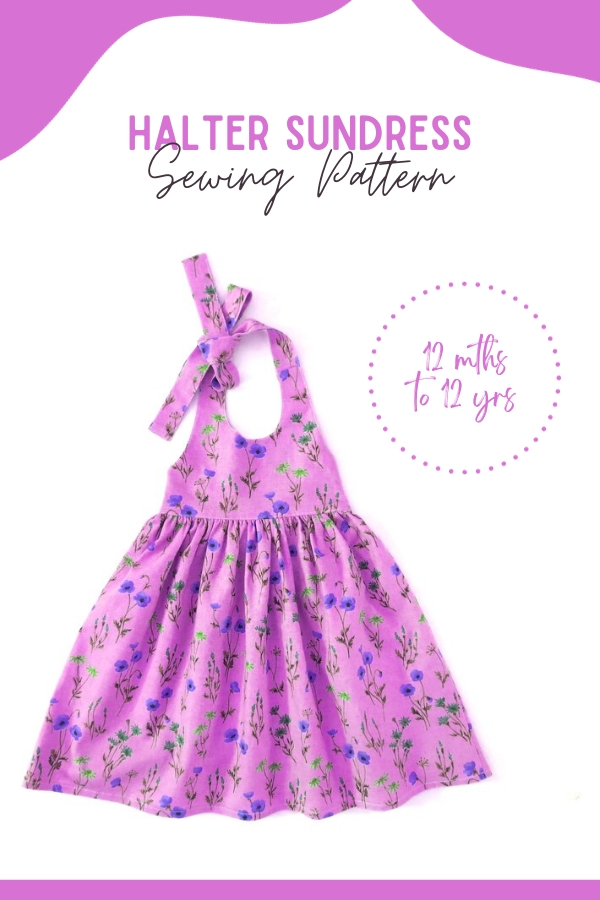 The pattern comes in THIRTEEN sizes as follows:-
12 months,
18 months,
2 years,
3 years,
4 years,
5 years,
6 years,
7 years,
8 years,
9 years,
10 years,
11 years,
12 years.
The fabric selection for this pattern is as versatile as your child's personality. Whether you opt for poplin, linen, quilting cotton fabrics, lightweight denim, gauze, silk, or woven rayon, you'll find the perfect fabric to match the occasion and your child's style. It's like having a treasure trove of options at your fingertips.
And here's the cherry on top – when you purchase this pattern, you'll receive a free mother-daughter apron pattern. It's a wonderful bonus that allows you to create matching outfits for you and your little one, adding an extra layer of fun to your sewing adventures.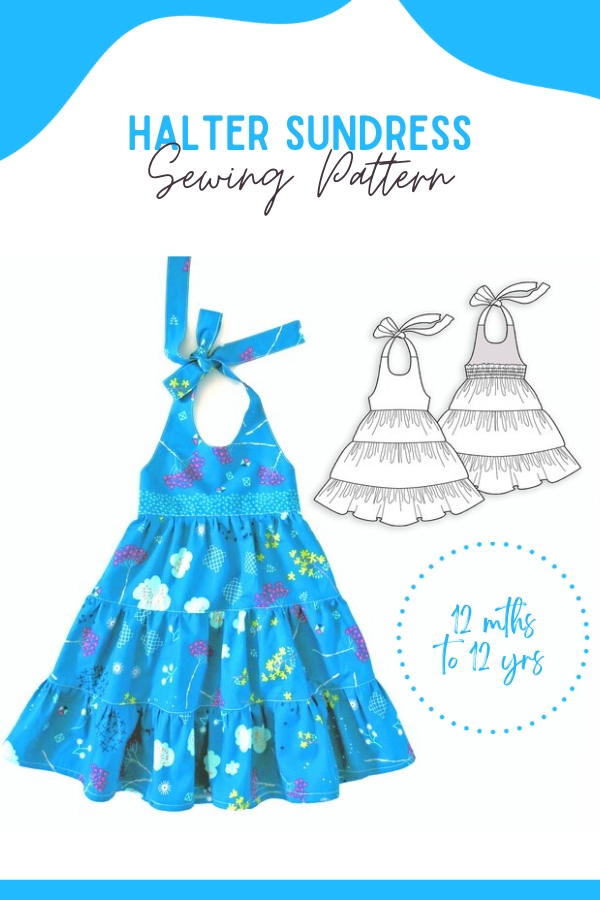 In conclusion, the Girls and Toddler Halter Sundress PDF pattern is a shining star in the world of sewing. With sizes for all ages, classic charm, comfort, twirl-worthy skirt options, practical neckties, versatile fabric choices, and a delightful bonus apron pattern, it's a sewing project that will bring sunshine to your crafting corner. So, grab your sewing machine, your choice of fabric, and get ready to create the most adorable sundresses for your child. Sewing happiness awaits!
The project includes a professionally graded pattern and how-to-make tutorial (US Letter and A4). This pattern is instantly downloadable and the tutorial has a skirt measurement chart in case you want to save the paper.
If you would like to download the pdf pattern you can click on the blue button below.