FREE unisex pullover sweater pattern (sizes 2T-5T)
|
All articles may include affiliate links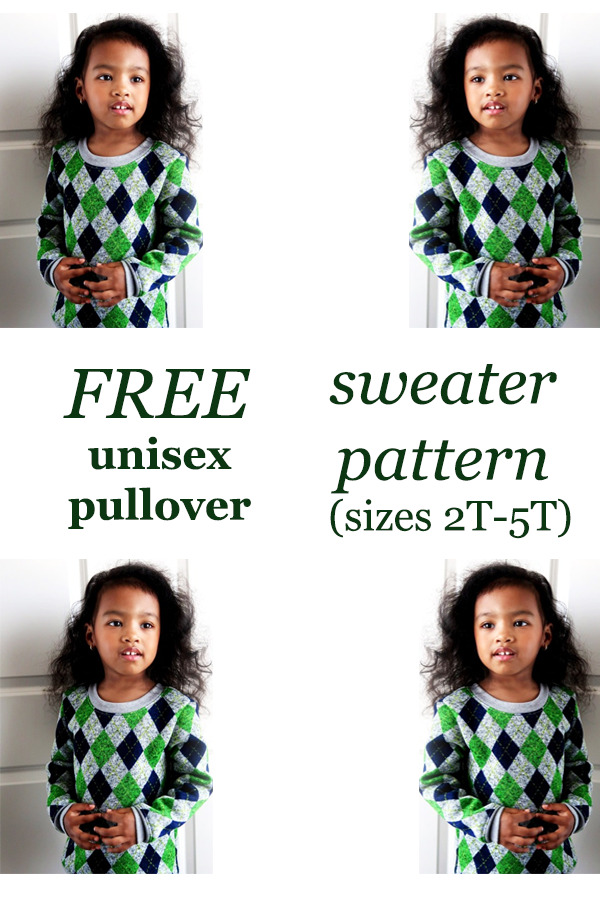 A pullover sweater is a great piece of clothing to have available in your chest of drawers. No matter if you are 2, or 52 years old, I am sure that everyone enjoys a good pullover sweater. So, why not make one of your own for your little toddler?
We found the perfect sewing pattern from a very knowledgeable designer that also comes with a really great detailed tutorial. And the best thing is that the generous creator of this pattern has made it available to everyone for FREE. We all thank her for her generosity and are now getting ready to create a bunch of these cute pullover sweaters.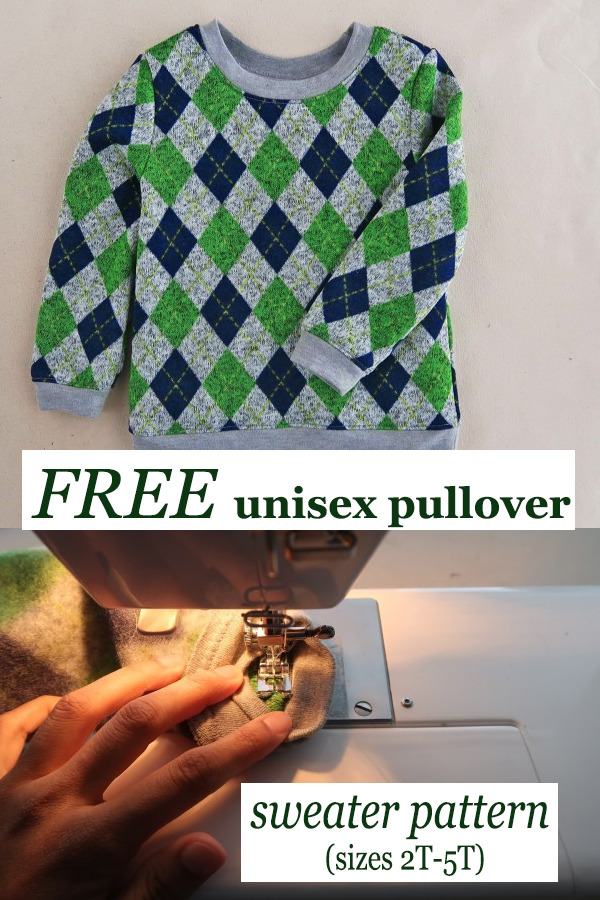 What you will need to make this unisex pullover sweater:
Even more free kids sewing patterns here -->
If this isn't quite what you are looking for but you really want a free pattern, then do take a scroll through our
Free Kids Sewing Patterns Pinterest board.
Pin and save all of your favorite sewing patterns to your own boards to make them easy to find later. Don't forget to pin this pattern too.
The creator of this pattern, as kind, as she is to let us all use it for FREE, has also included a detailed step-by-step tutorial which includes the following nine steps:
Preparing the pattern,
Front and back body,
Attaching the neckband,
Sewing the neckband to the neckline,
Topstitching,
Attaching the sleeves,
Sleeves and side seams,
Cuffs and Waistband,
Regular Sleeves and Waist.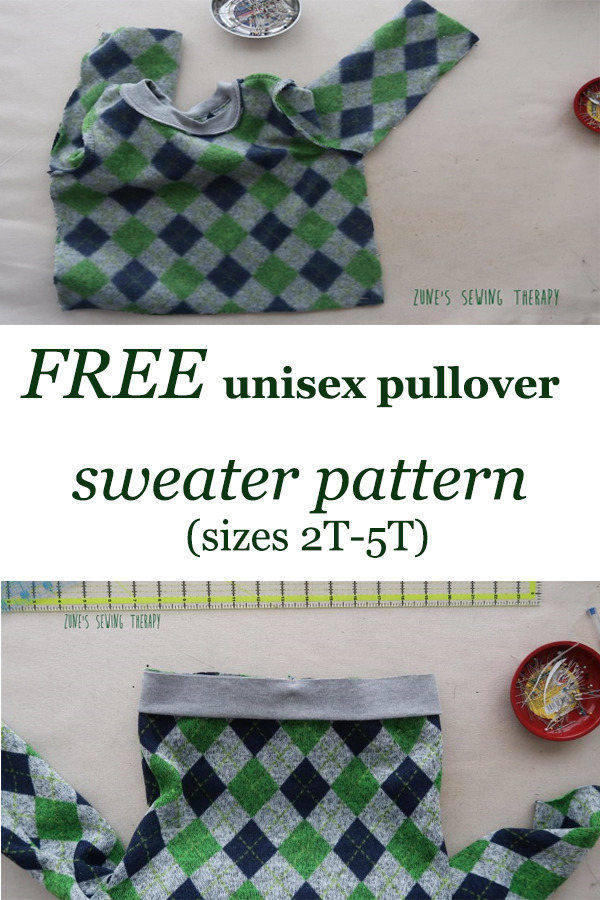 Every step of the tutorial includes a relevant photo which we are sure will make your sewing of this great project much easier. The pattern is unisex, so you can make one for both your boy and girl or make a bunch! It's perfect for the chillier weather, very cozy to wear and easy to dress and undress. This is the pullover sweater that every toddler will be happy to own and wear!
Please note that the pattern does not include a seam allowance.
Downloading this free pattern? Great! You would make our day if you 'bought us a coffee' to help with the site running costs. Thank you.