Racerback Dress – FREE Tutorial & Pattern (12mths-8yrs)
|
All articles may include affiliate links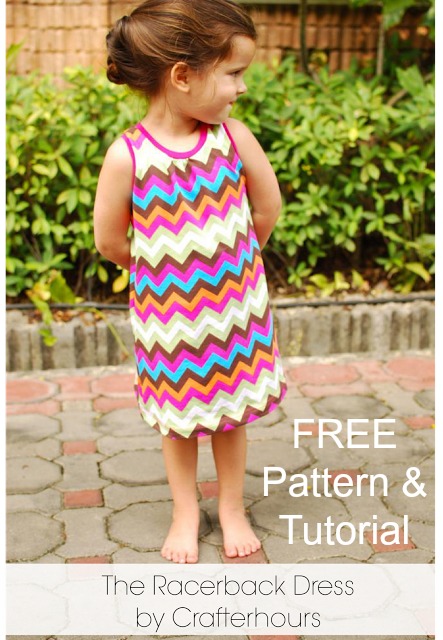 What a cute dress this is, and the tutorial and pattern are 100% FREE. You can get the link to the designers' page below.
So here we have a fantastic project for a beginner sewer – the Racerback Dress. This is as simple a dress as it gets as it doesn't have buttons or zippers that can break or might be difficult to sew or awkward for the little girls to fasten. If you have an hour to spare in your busy daily schedule and you have a yard of fabric to spare then this is the project for you.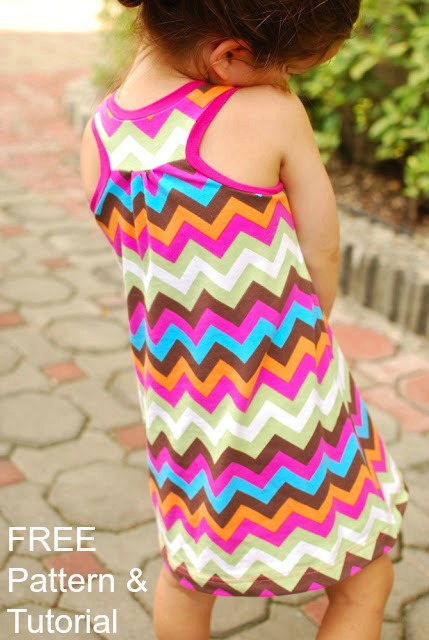 The free girls dress sewing pattern is available in 5 different sizes to suit from a 12-18 months, up to age 8.
It's the perfect dress to give to young members of your family or friends. When they open this gift as a present on a special day we're sure they'll be super happy. Soft, comfortable to wear, fun, stretchy and perfect for any casual day out, this pattern and the dress could become a staple in her wardrobe.