Felt Flash Cards or Memory Game FREE sewing pattern
|
All articles may include affiliate links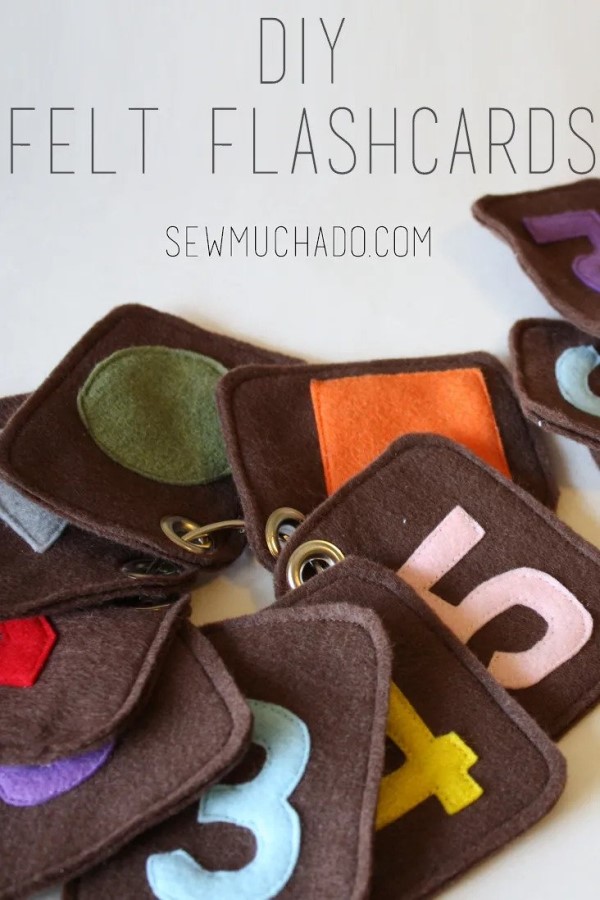 This is the Felt Flash Cards or Memory Game FREE sewing pattern from the designer Sew Much Ado.
Who doesn't love having flash cards for your little ones? The designer's little one (Wyatt) loves flash cards and playing memory games. So she combined the two ideas and came up with felt flash cards that also double as a memory game!
They are totally portable so can be taken pretty much anywhere to keep your little one entertained! They are stored on a metal ring so they can be taken wherever you like and that ring helps them stay together when not being played with. You'll have no worries about losing any while they are on that ring!
This excellent tutorial will guide you through the steps to make both your own felt flash cards and memory game. You can use the template for numbers and shapes that the designer has provided or make your own. The designer says – how about alphabet felt cards to help teach letters?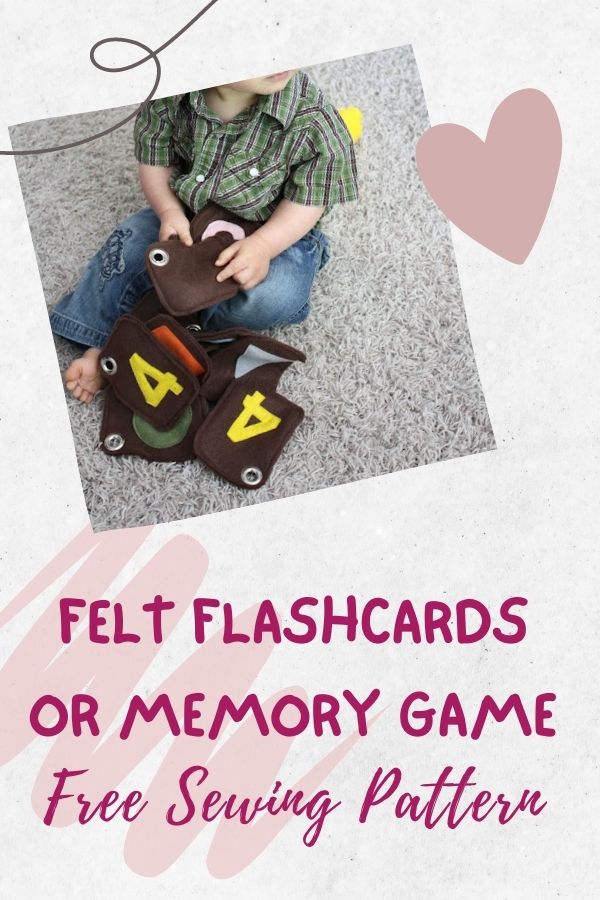 What's needed to make Felt Flash Cards or Memory Game (for 16 flash cards):-
½ yard of brown felt,
Felt scraps in assorted colors,
Sixteen grommets or large eyelets and tool to apply,
Small scraps of fusible interfacing (sixteen scraps approximately 1″ by 1″),
A large metal craft ring – the designer's was 2.5″,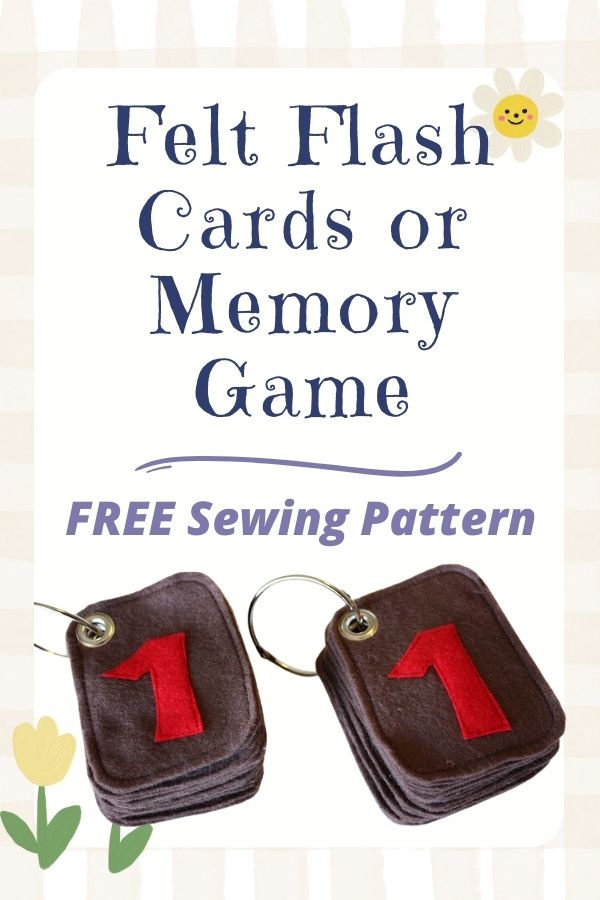 If you would like to download the FREE pattern you can click on the purple button below.