Fat Cute Unicorn Plush Toy sewing pattern
|
All articles may include affiliate links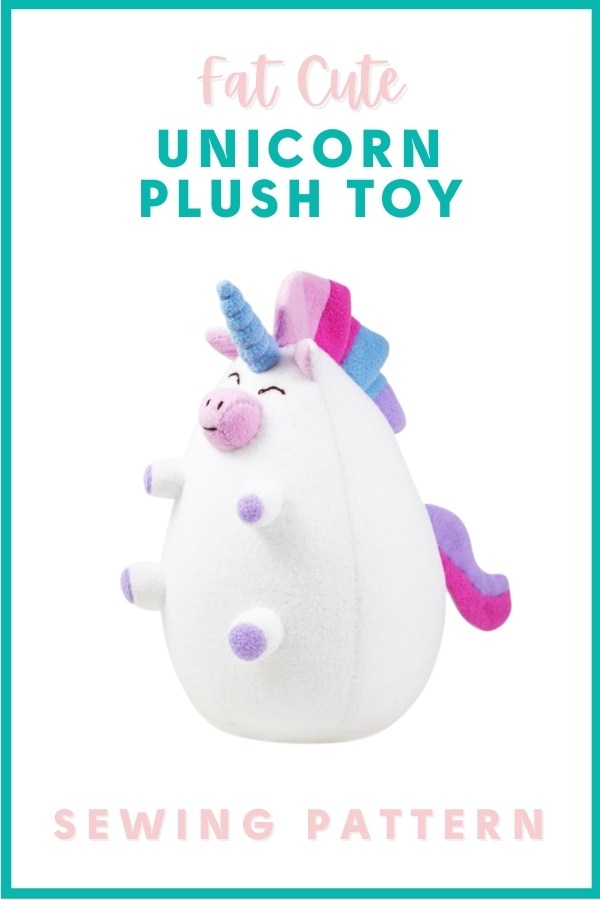 This is a pdf plush toy sewing pattern and tutorial for a fat cute unicorn.
It's a stuffed animal toy that looks great and will bring a lot of fun. The designer, Arttony Toys, has made a really unique unicorn pattern that will add some magic to your life!
Learn more:-
This cute Unicorn toy pattern is designed as safe for little children. The toy has no small pieces that might come off, even after years of snuggling and playing.
Unicorn easy pdf tutorial has many colored illustrations to guide you through the process and a template in four sizes. The proportions of the pattern are ideal for printing on A4 sheets. We calculated the quantity of fabric for every toy size.
Fleece is best suited for the toy, but you can use any other knitted fabric: plush, velvet, suede, faux fur, or footer.
You may use a sewing machine or sew a toy by hand.
A toy made from this Unicorn PDF pattern will become a great gift for kids and adults of any age. Just look how cute it is 🙂 It is very huggable and can be used as a decorative cushion.
As far as difficulty is concerned the designer rates her project as 4 stars out of 5 stars. She also says it is best that you have sewing experience, and she also says this Fatty Unicorn is easy! Just try it!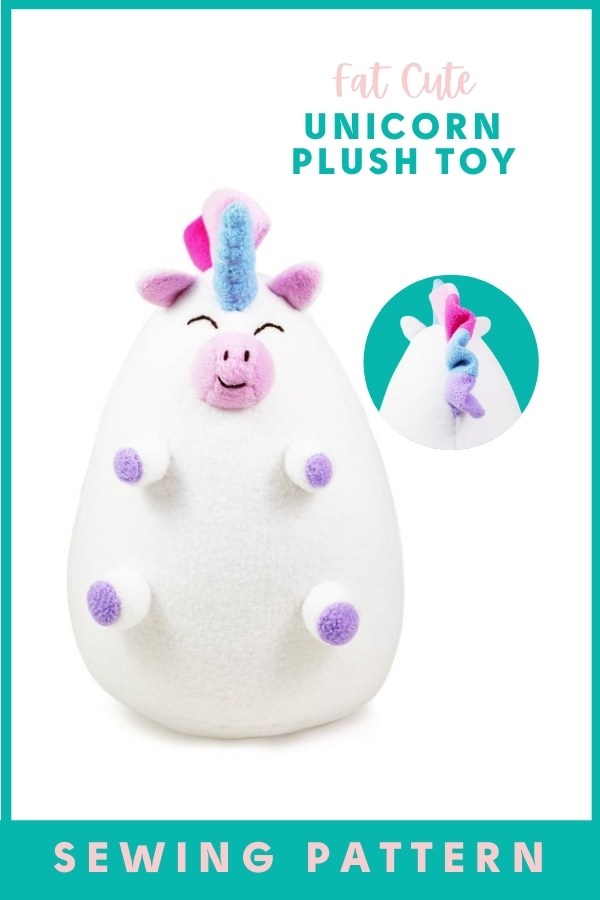 You can make this great pattern in four sizes, as follows:-
Baby — 13 cm / 5 in,
Compact — 20 cm / 8 in,
Average — 24 cm / 9 1/2 in,
Jumbo — 46 cm / 18 in.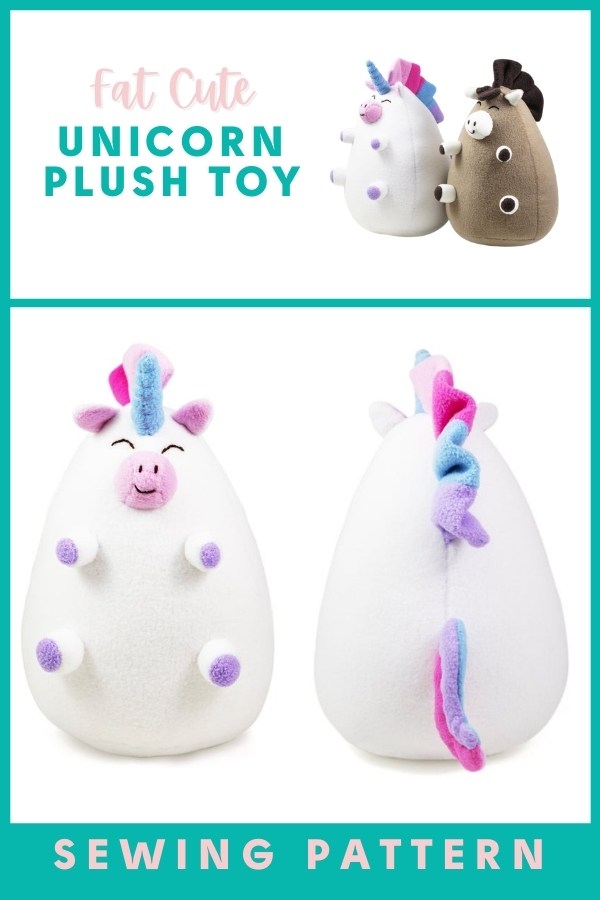 The pdf pattern includes the following:-
Fatty Unicorn sewing pattern in 4 sizes, ready for print on A4 sheets,
Step-by-step PDF tutorial with a great number of illustrations (31 pages),
List of tools and materials for sewing,
Bonus! 3 additional guides to stitches, tools and working with fabric.
If you would like to download the pattern you can click on the blue button below.